SAN ANTONIO, Texas — It is the sound of Mexico, often heard in cantinas, or bars and restaurants — Mariachi.
This form of folk music has traditionally been played exclusively by men, but that may be changing. In a major shift in recent years, more and more women are beginning to play mariachi — especially in John Nieto's San Antonio high school classroom.
"It's been a steady increase, not all of a sudden," says Nieto, Mariachi Program Director for the San Antonio Independent School District. "The level of proficiency in their instruments has really grown too, so it's not just 'oh, they're girls.' It's like, 'wow, they're girls.'"
Of the 129 students in his Brackenridge High School classroom, more than half are girls.
This wasn't always the case. In the 1970s, mariachi instruction was just an idea for the now 85-year-old Belle Ortiz, known to many in San Antonio as the "Godmother of Mariachi."
"I fell in love with mariachi music at a very early age," Ortiz tells NBC News.
At age six, Ortiz visited Guadalajara, Mexico with her grandparents and immediately felt connected to the sounds of her culture. She learned to play the piano and was fascinated by the rhythms and notes performed by the mariachis.
Wanting to create the same music in her hometown of San Antonio, Ortiz pursued a teaching career with the hopes of bringing mariachi music instruction and historical education of the genre into the classroom.
"I compared it to any form of music, whether its band, choir, orchestra, or jazz," she said. "The first thing that we have to do is to learn the music. Not just by ear, but with notes."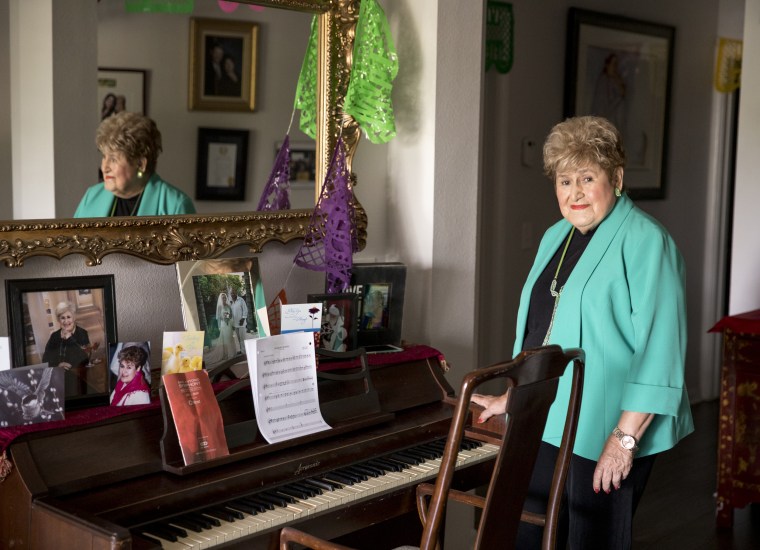 Ortiz had to fight the administration to teach her predominantly Latino choir to play mariachi and she had no intention of discriminating against girls.
"The first question that I ask anyone is, if you were in school and you wanted to take band, did they say no you can't take it because you're a girl? Why would I not allow a girl to play in the mariachi," said Ortiz.
Ortiz won the battle and was given permission to teach her students how to sing and play mariachi.
"By the time the class was over, I didn't have a mariachi class. I had a singing choir that could sing in Spanish, without realizing what I was doing," said Ortiz of that first year.
Ortiz has left a lasting impact on the San Antonio Independent School District, including on Nieto, her former student and now director of the district-wide program.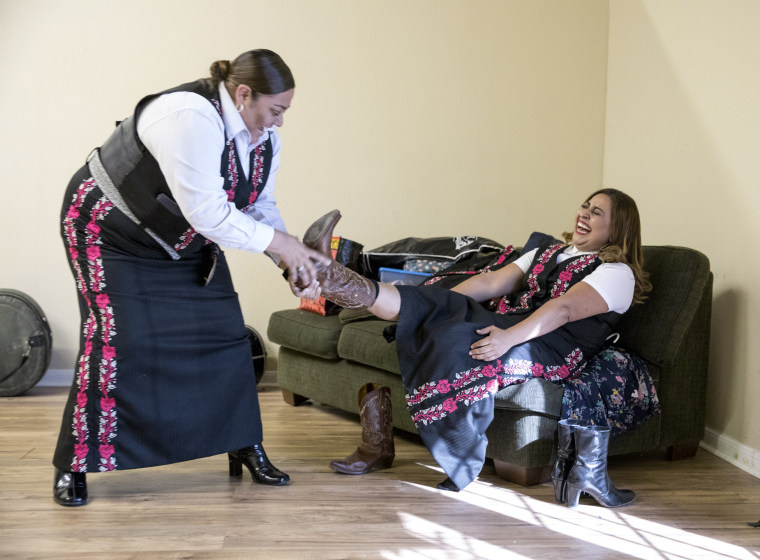 More than 30 years later, Ortiz's novel idea in the San Antonio area continues to grow as more and more women find themselves drawn to the music.
That includes women like Valerie Vargas.
"I started playing the violin in the orchestra, 5th grade strings, and then worked all the way through college in the orchestra," said Vargas.
Vargas joined local community mariachi groups when she was 13 and remembers the industry being predominantly male oriented.
"I don't remember seeing too many female mariachis when I was younger," she said.
She has spent the last 16 years trying to change that through her own all-female San Antonio based group, Mariachi Las Alteñas.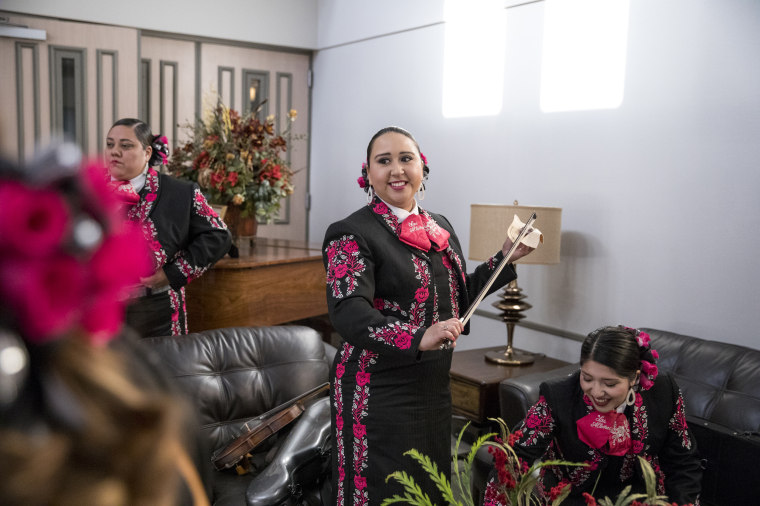 "There has been a big increase in the mariachi programs that have been started in schools so a lot more students and female mariachis are being given the opportunity to learn mariachi," said Vargas. "Because of that, we've definitely seen it grow."
Yet Mariachi Las Alteñas is not the first all-female group to entertain audiences with the vibrant sounds of Mexico. Founded in 1999, Mariachi Divas went on to win the first Grammy Award for an all-female mariachi group in 2009, paving the way for more women to embrace the genre.
Students from around the country are embracing it, too. They compete in competitions nationwide, from California to Illinois. For students like Paloma Arellano, a Junior at Brackenridge High School, it could be a ticket to college.
"I want to go to UNT and they're starting to build their mariachi group, so they offer scholarships in order for me to go and attend," said Arellano, who plans to major in biochemistry. "I think it's another way of me getting in touch with my roots and my culture and a big part of me."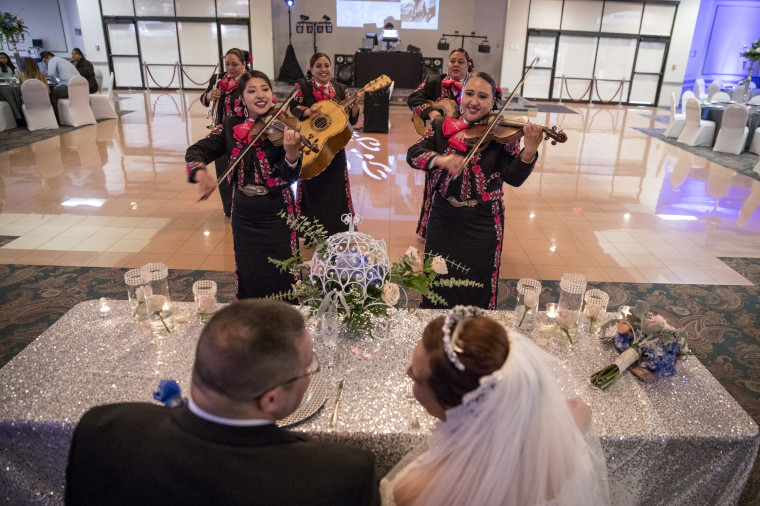 Nieto is not surprised by the steady rise of interest among women in playing mariachi. He encourages it among his students and sees the added value of having female voices contribute to the performances.
"The range of songs that we can do, the range of the harmonies that we can do, it's been a plus," said Nieto.
Ortiz could not be prouder of the program she helped build in San Antonio, encouraging more and more women to start their own groups or join already established groups like the one Vargas leads.
"I definitely see it continuing to grow which is a wonderful thing," said Vargas. "Hopefully one day it won't be considered just a male-dominated industry and that stereotype that people have about female mariachis will completely go away."