HAVANA – Cuba's Fidel Castro, 87, may have retired as president in 2008, but a visit with the former revolutionary leader is a must-do for any visiting dignitaries.
United Nations Secretary-General Ban Ki Moo was his most recent high-profile visitor.
Ban offered his personal observations on Castro's health after meeting with the man for nearly an hour Tuesday.
"I found him very spiritually alert and physically very strong," said Ban during a press conference in Havana on Tuesday evening. He said Castro was very sharp on current "global issues."
"We spent almost an hour covering conflict situations, starting with Syria. And we discussed how the U.N. should work to promote development goals and climate change and emphasized the importance of UN having greater authority, force and capacity.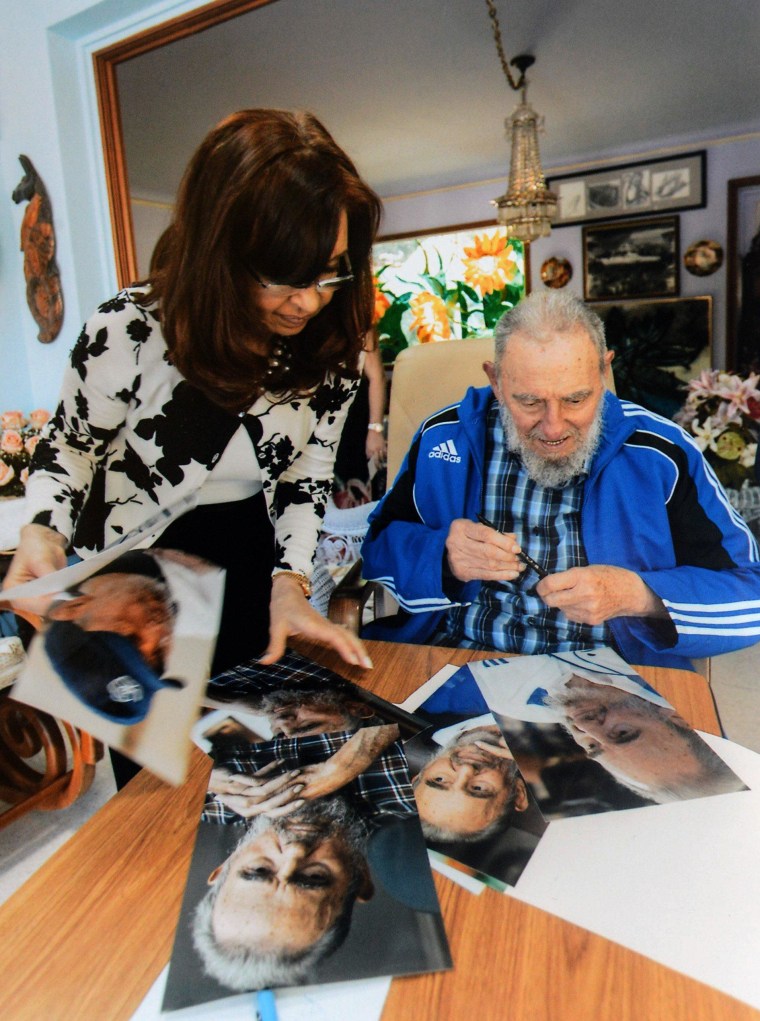 "I really appreciated his vision. He was quite clear in his statement and vision. We agreed to communicate with each other when there are important issues and I am deeply touched by his leadership."
Ban was in Havana for the summit of the Community of Latin American and Caribbean States, or CELAC for its initials in Spanish. Cuba has been the host of the gathering of all Western Hemisphere nations except for the U.S. and Canada.
There have been a flurry of photos of Castro released recently as leaders have flocked to the country for the regional summit. Photos of him with the Prime Minister of St. Lucia Kenny Davis Anthony and the Argentine President Cristina Fernandez have been released this week as well.