It was her love for writing, punk and the complexities of Latino identity that inspired this author's debut children's book, which is already getting rave reviews.
In "The First Rule of Punk", Chicago-based librarian and writer Celia C. Pérez, immerses readers into the life of Malú, a 12-year-old Latina girl who has a passion for rock music, skateboarding, zines, and Soyrizo.
On the first day at Malú's new middle school, she upsets her principal by violating the dress code, clashes with the popular girl, and even disappoints her mother in the process. Her dad, who lives thousand of miles away, tells her to never forget the first rule of punk—to be yourself.
In order to stand up to the school's strict administration, she starts a punk rock band of like-minded misfits all in the name of expressing herself.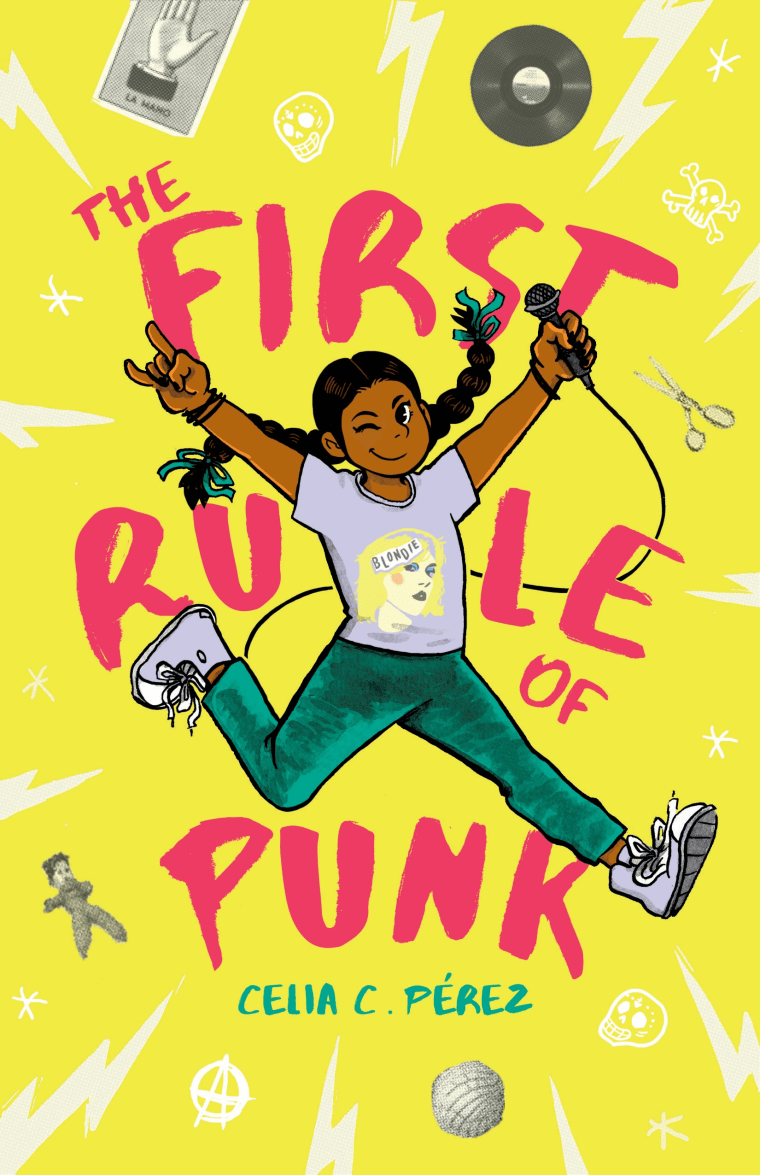 Before working on her book, Pérez published zines (self-published works) for over twenty years because of her own longtime love of punk. It began when she read a fanzine put out by a local punk record label, No Idea Records, in her college town of Gainesville, Florida. She was drawn to the independent and do-it-yourself nature as well as the energy of the punk scene. In 2014, Sweet Candy Press published an anthology of Pérez's zines titled "Ofrenda."
"Even though I wasn't a musician, I loved to write," Pérez told NBC News. "It felt like a way to be active in the local punk scene and there were a lot of great zines being put out in the punk scene around the country."
She said what ultimately drove the idea behind the book's premise was her fascination with identity and culture, and how everyone in the world has their own experience with their own identity—a theme that is prevalent in plenty of her zines. As a mother of a young biracial boy who is half Latino and half white, Pérez said she understands that her son's experience being Latino American will be different than hers.
"As a child of immigrants, it's something I think about a lot—how we are labeled by other people, how we label ourselves, and how we define who we are," Pérez said. "We're navigating through these different worlds, and that was the kernel of the origin of where the book came from. It's universal and something we all struggle with at some point in our lives, especially children. But even as an adult, sometimes I still find myself trying to figure where and how I fit in the worlds I'm involved with."
"I always joke that I wanted to write a book about brown weirdos. We don't get enough books about Latino kids who are marching to the beat of their own."
As a bi-cultural woman of Cuban and Mexican descent, Pérez said writing the book caused her to go further in exploring the complexities of Latino identity.
"Sometimes when I'm around Cuban people, I might not feel Cuban enough or if I'm around Mexican people, I don't feel Mexican enough," Pérez said. "I often think to myself "What does it mean to be Cuban Mexican and how does that fit into being Mexican American?"
"Some people who don't have a lot of knowledge about Latin American countries assume that if you speak Spanish, we're all similar, but Cuban and Mexican cultures are very different," said Pérez. "Growing up in Miami, there were not a lot of Mexican and Mexican American people where I was. I felt like I was always immersed in Cuban culture as a child—that was my dad's culture."
Pérez said that while elements of Malú are inspired by parts of her own life and exploration of identity, she wanted to create a character that had her own traits. For example, Pérez and the character of Malú both moved from Florida to Chicago, but they did so for different reasons. Malú moved to Chicago with her mother after her parents' divorce, while Pérez moved to Chicago for her first adult job after college. Pérez said her family still resides in Florida.
She added that the reason she chose Malú to be in middle school as opposed to any other age group is because of her strong interest in middle grade books, but primarily because she feels like middle school is the time when children start becoming aware of a lot of different things.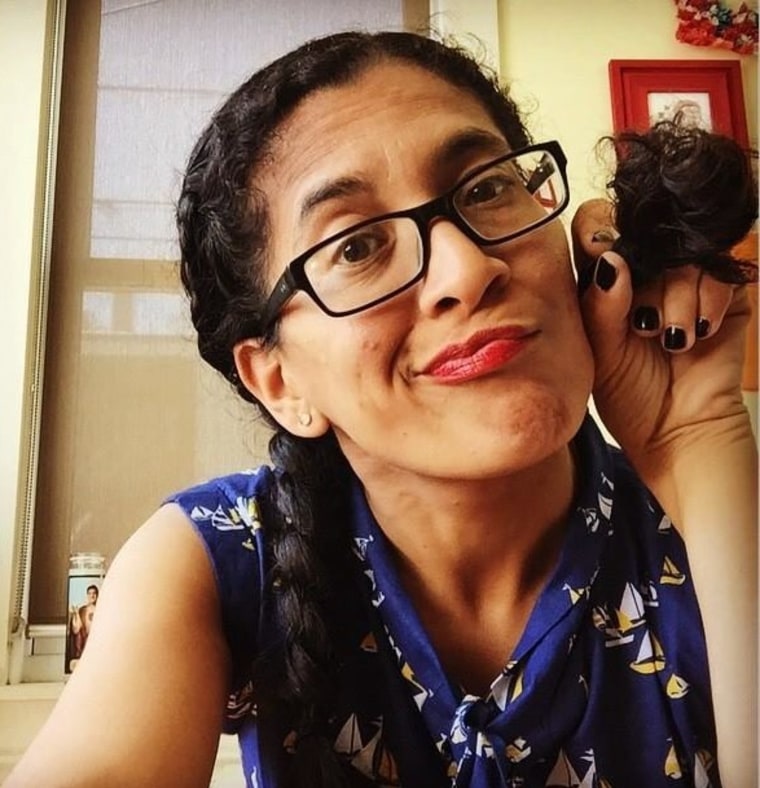 "I always joke that I wanted to write a book about brown weirdos," Pérez said. "We don't get enough books about Latino kids who are marching to the beat of their own. It was in the seventh grade that I got a sense that there's something about me that doesn't quite fit what is expected of me that fits society because of the culture I come from. It's at that point where people are coming into their own and exploring their interests and what makes them a part of a group, and I wanted to tap into that age."
Pérez's debut book has received very positive reviews; Publishers Weekly calls it "a rowdy reminder that people are at their best when they aren't forced into neat, tidy boxes."
RELATED: Summer Reads: 7 Latino Books About Mothers
Pérez said jumping from publishing zines to a full-length book was a different process than she was used to, but enjoyed the experience tremendously.
"When you publish zines, they're self-published little magazines you write at home and my process was that I always made them by hand with sheets of paper," Pérez said. "With a book, it's different because you do have this whole team of individuals involved in the production," she said.
The whole creative team behind "The First Rule of Punk" is made up completely of Latino women, which she said adds to the authenticity of the content.
"My agent, Stefanie Von Borstel, is Latina and is with Full Circle and represents a lot of Latino children's authors," Pérez said. "My editor at Penguin Young Readers is Latina as well and when I first started speaking with her about the book, it felt like a natural fit because she really understood Malú and her struggles that perhaps another editor might not have been able to understand about navigating through those unique worlds. The illustrator of the cover, Kat Fajardo, is a Latina artist and I was familiar with her and her work because she does comic zines, and is familiar with the world of punk as well."
Pérez said she hopes when readers finish the book that they take the first rule of punk to heart.
"Sometimes it can be hard to be yourself when you have so many pressures, whether they're familial, cultural, from friends, or from social media to be something else," Pérez said. "I think the main message of my book is the importance of being yourself and finding the people who you can surround yourself with, who bring out the best of you, and accept you for who are you are."