Carnival Corporation is poised to send the first cruise ship from the U.S. to Cuba on May 1st, but it's not all smooth sailing ahead.
The popular cruise line is under fire, facing protests and a federal lawsuit, because people born on the island are forbidden from traveling to Cuba on the cruise. Due to a Cuban law that dates to the Cold War era, Cuban-born individuals cannot travel to the island by sea, and are therefore banned from taking part in Carnival Corporation's voyage. Cuban-born individuals can travel to the island by air.
According to the class action lawsuit filed on Tuesday, two Cuban-Americans were turned down from booking a seat on a Fathom cruise to visit Cuba. Fathom is the social-impact line of Carnival Corporation. The lawsuit alleges that the company is violating civil rights by denying tickets to people born in Cuba.
Plaintiffs Amparo Sanchez and Francisco Marty were denied their tickets after they revealed to Fathom that they were born in Cuba. A Fathom representative told Sanchez and Marty that Carnival Corp. did not want to lose the loyalty of their customers and that they have been "working on the issue for months," according to the complaint obtained by NBC News.
RELATED: U.S. and Cuba to Sign Pact to Restore Commercial Flights
Richard Blanco, who was the inaugural poet at President Obama's second inauguration, explained why he has joined a group working to put together a petition to call out Carnival for abiding by the Cuban law.
"We can't change Cuban law but we can educate and talk to our businesses here in the U.S. to make sure these changes are equitable and that the people of Cuba get to participate down the long run," Blanco said. "This is a signal of some of the hiccups that are happening as there is more travel between the U.S. and Cuba. The devil is in the details."
Blanco also said he was personally upset that Carnival, which is based in South Florida, would adopt such a position.
"Carnival Cruise Lines should know better. They have a huge headquarters in Florida. I can't excuse that blind spot," he said.
Blanco said that they hope their petition will make it to the White House and get the attention of the administration. "This is a moment to push back - these are real biases and laws in place."
Maria De Los Angeles Torres, a professor of Latin American and Latino studies at University of Illinois in Chicago, was one of the organizers of the petition. In an interview with NBC Latino, she said she and other Cuban-Americans thought it was important to show that there is "broad support for a policy engagement that respects U.S. laws and values."
"This is a clear case of a Cuban law, that once imposed on Cubans in the U.S., carries another dimension, and that is discriminatory on the basis of national origin," said Torres. "Just as Cuba wants their sovereignty respected, those of us [Cuban-Americans] in the U.S. want respect as well."
The group organized by Torres isn't the only one taking matters into their own hands.
On Tuesday, protestors converged outside the Carnival Cruise Lines headquarters in Doral, Florida to urge Carnival not to start the cruises while Cuban-born individuals are barred from participating.
"I would hope that Carnival would do its best to allow the Cubans to go to Cuba," Ramon Saul Sanchez, who helped organize the protest, told NBC Miami station WTVJ. "We believe this is similar to when blacks had to sit in the back of the bus. We are trying to somehow take example of Miss Rosa Parks and sit in the front of the bus."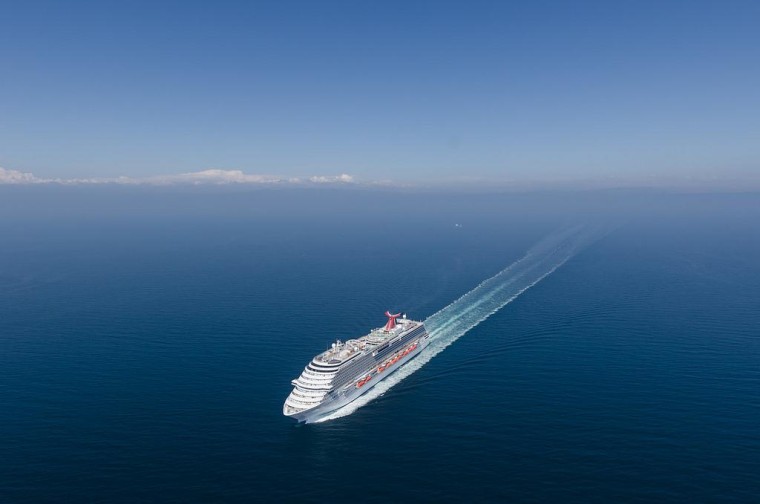 On Wednesday, Miami-Dade County Mayor Carlos Gimenez asked county lawyers to determine whether Carnival Corp violated a Miami-Dade anti-discrimination law.
"As Mayor of Miami-Dade County, I oversee PortMiami and lead the government that oversees the most-populous County in Florida with 2.7 million residents, hundreds of thousands of which are Cuban-born," Mayor Gimenez wrote in the letter to attorneys. "As a Cuban-born, naturalized American citizen myself, it is clear to me that this policy violates the Code."
Gimenez did not say if he would block Carnival from using PortMiami for the upcoming cruise.
Roger Frizzell, Carnival Corp.'s Chief Communications Officer, told NBC News that the company was forced into the decision by the Cuban government and that it was not a decision by the Fathom brand. Frizzell said they have requested a change in the regulation prohibiting Cuban nationals from travelling to the country by sea.
RELATED: White House Eases Restrictions on Cuba Travel, Transactions
"We believe there is a much better opportunity to effect a change in the policy by having an active dialogue with the Cubans versus some of the policies in the past many years," Frizzell said. "It is our hope and intention that everyone can travel and we will continue to pursue a change in the regulation that puts cruising on the same footing as aircraft travel is today in Cuba."
Still, some critics like Blanco say there is room for Carnival to protest the regulations forced upon them. Blanco points to a 2014 incident where Norweigan cruise lines canceled stops in Tunisia after country barred Israeli nationals.
"We want to send a strong message to Tunisia and ports around the world that we will not tolerate such random acts of discrimination against our guests," Kevin Sheehan, Norwegian Cruise Line's CEO, said at the time.
Blanco said while the Carnival dispute is unfortunate, he's hopeful that issues like these will help start a conversation on the nuances of normalization.
"My plea for my generation of Cuban Americans is that it's our generation's responsibility to usher in these changes. It's ironing out the details," he said. "Good things can come from faux pas. Maybe this will lead the community to start a conversation about the embargo."
NBC Latino's Brian Latimer contributed to this report.