VALLE DE GUADALUPE, Mexico -- Not too far south from the urban bustle of Tijuana lays the Valle de Guadalupe region of Mexico, where summer diners can sit under the canopy of a 100-year-old oak tree in the middle of a winery and eat an eight-course meal served by a world class chef.
The wine valley, about 90 miles from the border town, regularly features chefs such as Javier Plascencia and others who have staked out prime pieces of property, have built cutting-edge restaurants, wineries and farms where they reign supreme at the forefront of one of the hottest food and wine scenes going. The best part is that unlike Napa or Sonoma, it's both affordable and accessible.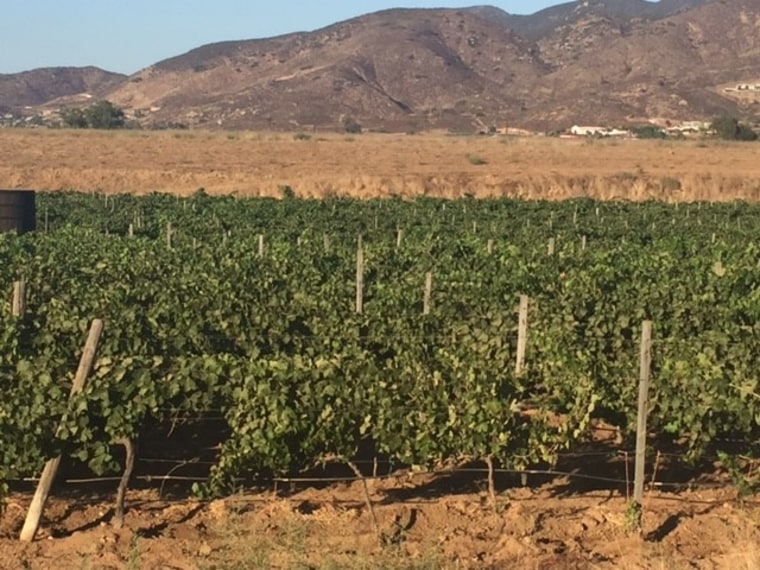 "I started going to Valle about 10 years ago and there's been an explosion of restaurants and boutique hotels," said Tony Ley, the owner of a food truck in San Diego called Corazon de Torta. Ley was featured touring with celebrity chef and personality Anthony Bourdain around Tijuana on the Baja episode of "No Reservations."
Ley said that in 2008 there was an economic downturn in the U.S. and a crime wave in Mexico, all culminating in the death of tourism to Mexico's Baja Peninsula and a shift away from the focus on luring American tourists for drinking and partying in the area.
The change gave way to a food and wine explosion that San Diego-based photographer Jamie Fritsch said is a kind of "by Mexicans, for Mexicans" concept.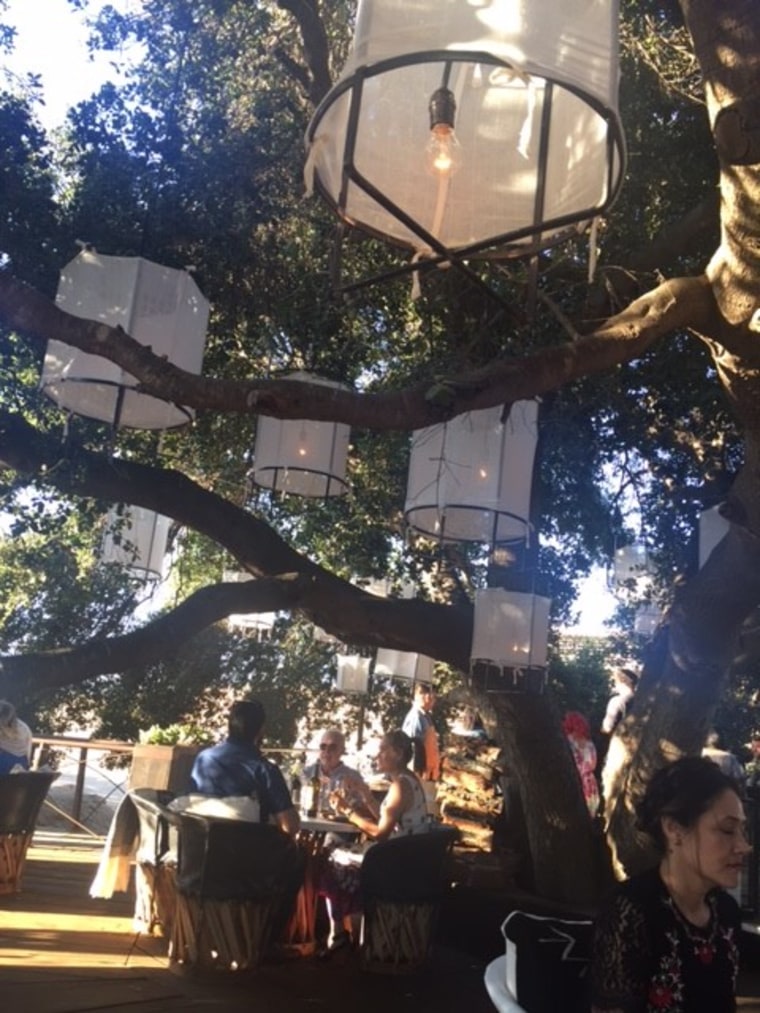 "I don't feel like anyone is doing this for Americans. When you go down to the Valle, it's welcoming, but I don't feel like it's dependent on U.S. tourism. It's an integral part of life for Mexicans, and it's fine with or without Americans," Fritsch says.
W. Scott Koenig a San Diego-based journalist who specializes in reporting on Mexican food, culture, and travel told NBC Latino that the secret of this foodie and wine mecca is out.
"It's been reported in the New York Times, it's been reported in Vogue. Even people from other regions in Mexico with thriving food cultures are coming here -- places like Puebla, Mexico City, the Yucatán, they've all heard of Baja, California (Mexico) cuisine and it's new, so there's a lot of excitement around it," Koenig said.
Koenig has traveled extensively throughout Mexico and the Baja Peninsula for over two decades. In 2012, he founded his blog, AGringoInMexico.com, a comprehensive travel guide covering his own experiences and recommendations.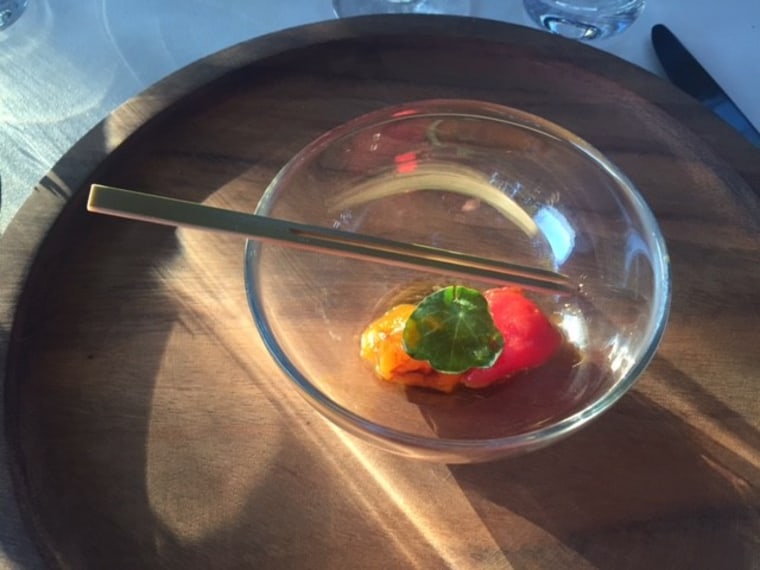 "Baja cuisine is a combination of all of the cultures who've migrated here over the years. You've got Mexican and Asian, with recipes that are Mediterranean because of the climate, the produce and the food available here," he said. "You have seafood coming in from two coasts since it's a peninsula, the Pacific on one side, and the Sea of Cortez on the other. You get Pacific sea urchin here that are nutty and flavorful, and better than you'll get elsewhere in the world. It's a fantastic combination of ingredients coming together to form what I consider some of the best food on the planet."
Most agree the culinary salvo in the Valle began with chef Jair Téllez's spot, Laja. But, the most difficult reservation to get in the Valle today, is at Corazón de Tierra, an accolade that earned chef Diego Hernandez the No. 39 spot on the top 50 Latin American restaurants list in 2016.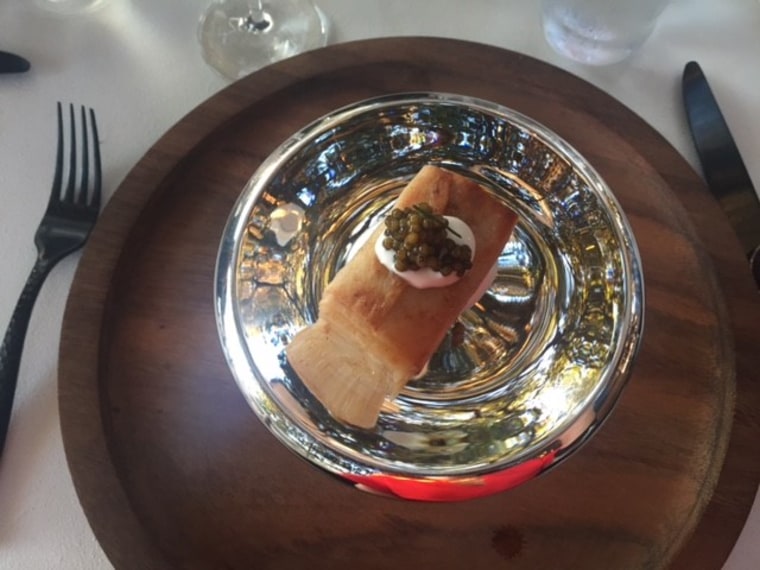 Of course if you've got stars in your eyes, then the Valle's only Michelin-starred chef, Drew Deckman of Deckman's en el Mogor, is the restaurant to visit.
The pop-up meal served under the decade old oak tree is thanks to acclaimed chef Plascencia, whose Tijuana restaurant, Mision 19, may have been the restaurant that put the city onto the culinary map.
Although the food in the Valle gets a lot of well-deserved attention, its wine is the real gem of the region.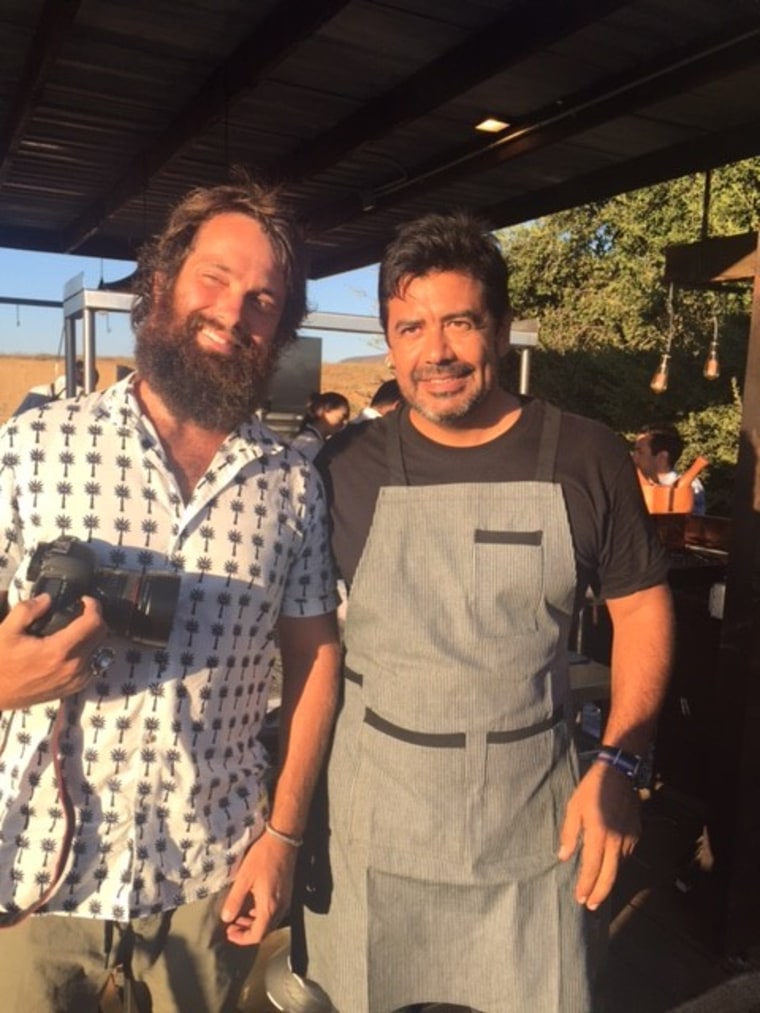 The first Baja winery, Bodegas de Santo Tomás, was established south of Ensenada in the late 1800s. A hundred years or so later, the Mexican government granted political asylum to a group of Russian immigrants fleeing the Revolution. They established a colony in the Valle de Guadalupe, and the wine industry was launched. Wine zealots can find this history in the Valle's Museo Comunitario del Valle de Guadalupe and the Museum of Vine and Wine.
The Lechuza Vineyard, located at the Valle's southwestern end, recently received one of the greatest honors with a spot on the wine list of Thomas Keller's unrivaled restaurant, The French Laundry in Napa Valley.
"The great thing about wine in the Valle is that it's not just Italians, French, or Mexicans making it, it's every nationality. There are Ensenada families who have been doing it for a long time. People such as French winemaker Henri Lurton," Koenig says.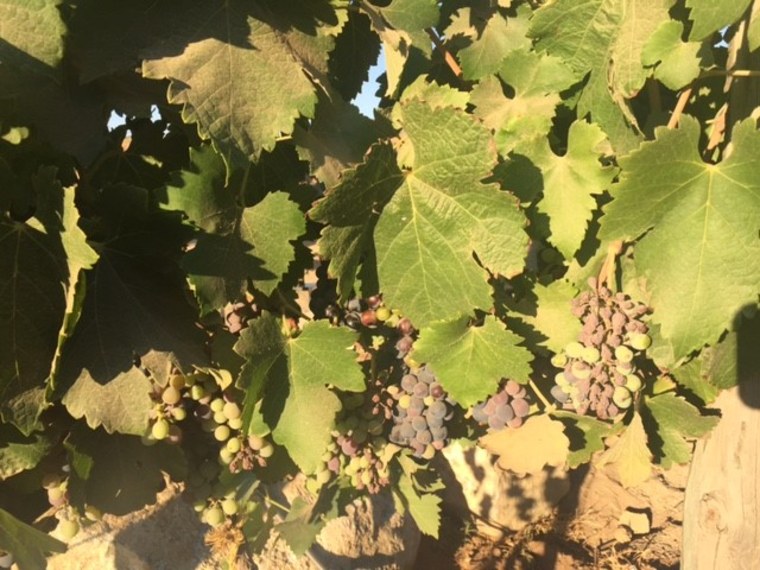 Lurton is the owner of the century old Grand Cru Classé Château Brane-Cantenac in Margaux, France. He recently established a winery in the San Vicente region of the Valle.
There are three major valleys: San Vicente, San Antonio de Las, Minas Valley, and Guadalupe Valley.
"You have of course the Russians making wine here, ex-pats making wine here. It's really a multi-national scene and you get all those influences from all the various regions.
"You get a lot of hearty varietals in the Valle – Tempranillos, Nebbiolos, Barberas, Cabernets, and then closer to the ocean you get the white Chenin blancs, Verniers, Sauvignon blancs and Chardonnays.
"One things that makes the wine stand out here is that the terroir is mineral rich, more so than many leading wine regions in the world," Koenig adds. Terroir is the full environment in which a wine is produced from soil and climate to farming practices.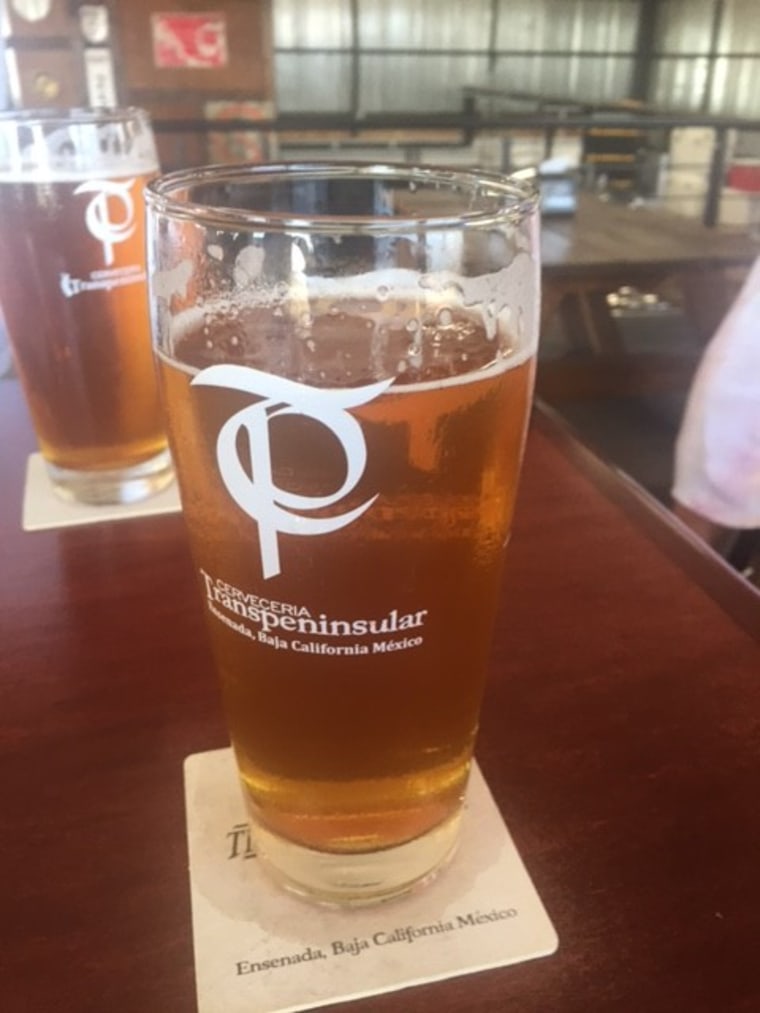 Although the comparison to Napa and Sonoma is much talked about, Claudia Sandoval, winner of season six of FOX's TV series, "Master Chef," told NBC Latino that she's cautious about that opinion.
"While I understand the sentiment, and I understand it's meant to be a compliment and everyone looks up to Napa, there are huge differences," Sandoval said.
"The Valle is not nearly as commercial as Napa, it's much more grassroots. You could be here and easily meet one of the winemakers whose hands are stained from their work," she said
Sandoval also said she believes that because it's Mexico, the Valle attracts a younger crowd. "You're seeing all these young people here and their palates are growing and changing which encourages chefs here in the Valle to be more innovative – pushing the boundaries and using what's native to the region," she says.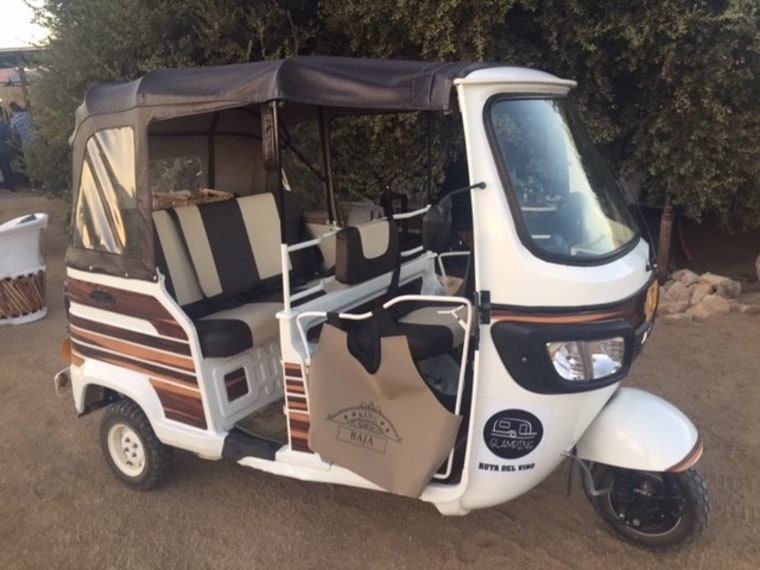 From food bloggers to local San Diego press, food photographers, chefs, and the growing number of bearded hipsters, the Valle also has helped expand perspectives about what is Mexican.
"When a typical American thinks of Mexico, they think of Cabo San Lucas, Puerto Vallarta, or Acapulco. They think of tourist destinations where they can sit down at a Mexican restaurant, order a bucket of guacamole and chips and salsa," Sandoval said. "They think that's authentic, and as a Mexican chef, living in the U.S., this is the hardest misconception for me to battle against.
"The Valle in terms of food and wine is teaching people that Mexican food isn't just tacos, burritos and enchiladas. That's so important. It also opens the door to people, saying 'there's amazing wine and beer being made here, and I had no idea because all I ever drank was Corona,'" she said. "The Valle influences Baja, and Baja food is challenging Baja Sur to step-up its game."