SAN ANTONIO — It's been over 50 years since Manuel Diaz Garza, 68, and other Mexican American students walked out of their high school to protest discrimination and demand the same resources that white and suburban school districts had.
Decades later, Alyssa Guzman, 17, found herself relating — and appreciating — the relevance of what took place.
"I wouldn't be where I'm at now if it weren't for those walkouts, if it weren't for people who put their education on the line so we could have a better education," the teenager said.
Scholars, activists, students and alumni of the walkouts came together this week to preserve this crucial, but overlooked civil rights history, and draw parallels for a younger generation mobilizing for not only education, but climate change, gun violence and immigration reform.
Organizers of the three-day National Chicano Student Walkouts Conference that ended Friday in San Antonio hope the conference expands research and documentation of the student walkouts that have gotten little national attention.
They used the three days to begin collecting oral histories of the "alumni" of the walkouts and the college students, activists and teachers who helped organize them.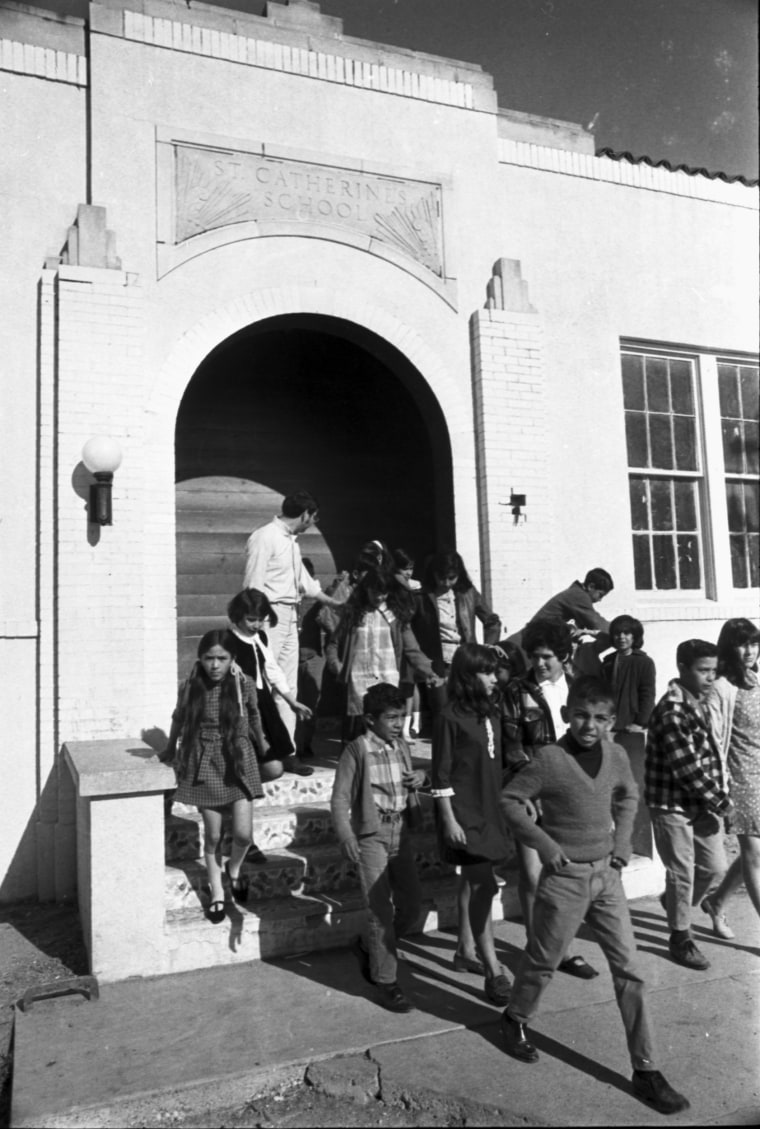 "This program is not just a memorial for the viejitos (Spanish for old people) to remember what they did 50 years ago," said Aurelio Montemayor, the conference's co-chair.
"We have to memorialize and honor the past, but it's also very important right now that all of those happenings have an impact today," said Montemayor, who left teaching to help Mexican American youth in Del Rio, Texas to organize and protest.
Guzman said she'd take what she learned and share it with other young Latinos through SomosMAS, an after school club she belongs to at John Jay High School, where members educate one another about Mexican American culture and history.
"The walkout was a success"
Diaz Garza was a junior at Edgewood High School in San Antonio when students there staged a walkout. The student council had begun demanding better supplies such as electric typewriters, building repairs, an overhaul of the curriculum to include Mexican American culture and history and other changes.
After negotiations in three meetings with school officials failed, the students staged their walkout on the morning of May 16, 1968, with about 3,000 students leaving classes and hundreds marching to the school district's offices, he said, the beginning of a series of walkouts that year.
Teachers kept student leaders from leaving and tried to block other students from walking out, but they walked past them, said Diaz Garza, who was a junior at Edgewood. He remembered some singing "Amen", a gospel song popularized by the 1963 film "Lillies of the Field" starring Sydney Portier, as they left.
Later, after the walkout, the district superintendent was removed and the city's first Latino superintendent José Angel Cardenas was appointed. The community also elected a new school board, Diaz Garza said.
Years later, in 1984, parents of the Edgewood school district with help from the Mexican American Legal Defense and Educational Fund filed a landmark lawsuit challenging Texas' inequitable public school finance system leading the Texas Supreme Court to rule it unconstitutional.
"To me, the walkout was a success," he said "It lent itself to doing other things we needed to do, for example, creating an effort to register people to vote," Diaz Garza said.
Taking a risk
Herlinda Sifuentes, 69, was a senior at the time and daughter of a single mother who worked two jobs, leaving her the responsibility of cooking meals for her and her six siblings each night.
Sifuentes said that when talk of the walkout began circulating, students in the program were told they could lose scholarships if they participated.
She also was working a job and attending Saturday classes with the federal funded pre-college program, Upward Bound, that promised a scholarship at its end. She knew if her mother found out she'd participated in the workout, she might pull her out of school.
She joined the walkout anyway "because the needs were so great," she said.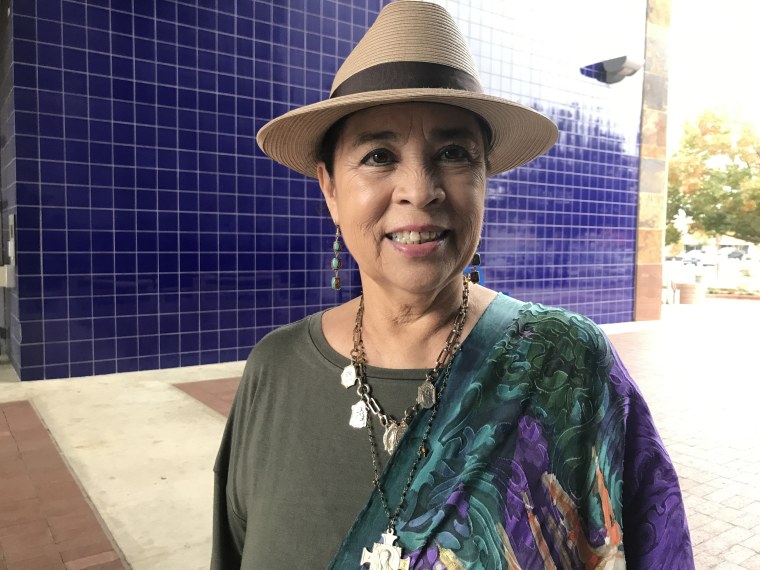 "I remember wanting to go to Algebra and I was redirected to take general math — the classes that we needed to prepare for college weren't really available," Sifuentes said.
In the end Sifuentes got her scholarship, went to college and had a long career with Southwestern Bell telephone company. Now retired, she is an operations director at HISPA, a non-profit that connects youth with professional role models.
The walkouts did not only occur in San Antonio. Along with the better known 1968 student walkouts in East Los Angeles, also called The Blowouts, students in other Texas cities and towns mobilized too.
A list compiled by conference organizers includes other Texas walkouts at Uvalde High School, April 14, 1970; Hondo High School, February 1974, Odessa High School, Oct. 4, 1972 and others.
Severita Lara, 67, was one of the leaders of the Dec. 9, 1969 walkout at Crystal City (Texas) High school when 1,700 students walked out.
She was a junior and had been chosen by friends to lead the walkout.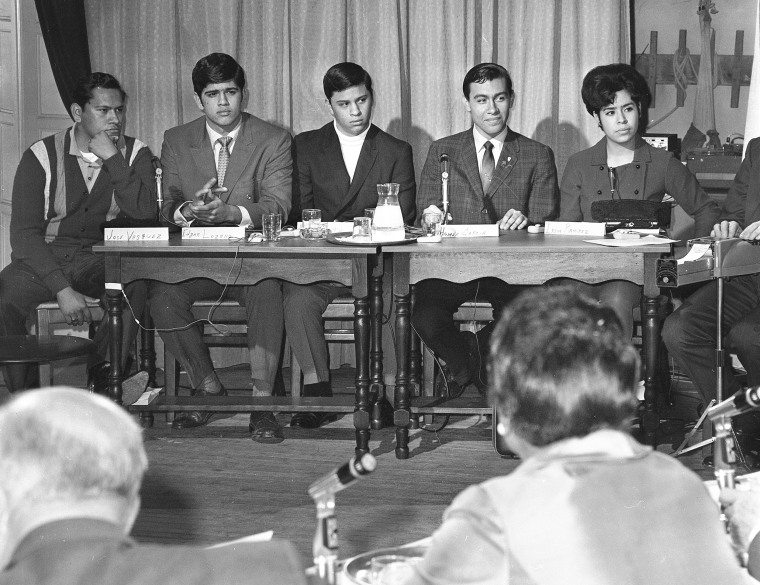 "It started with the cheerleaders, there was always four of them, three were Anglo and one was Mexican American. It was always like that," Lara said.
"We'd get paddled if we spoke Spanish in class. Discipline was very unequal. We didn't have Chicano counselors. They demeaned us. They were very racist with us," she said.
The students went to the school board with 13 demands, including Mexican American counselors, Mexican American studies in the curriculum, a fair discipline system and more cheerleading slots for Mexican Americans.
But their negotiations also failed.
"They carried me on top of a truck and I started yelling, 'See they didn't listen to you … Are we gonna walk out?" Lara said.
The students knew that if they didn't attend class the school would lose federal funding. "So I started yelling 'Walk out! Walk out!' and all the parents said yes, walk out tomorrow," said Lara.
Lara said she was not allowed to take a chemistry class because a school official said the classes were for people who were going to go college. She ended up graduating from college with a major in biology and a minor in chemistry.
"We all suffered a lot"
Despite the wins, the walkouts took a toll on some families. Some students' parents lost jobs or were harassed. Lara said she and others were threatened.
"We all suffered a lot," she said.
Montemayor reminded the audience at the conference that while some people did well after the walkouts and benefitted, some were expelled and did not recover.
Some of the issues they raised continue to be sticking points today. Mexican American studies only recently became an elective in the Texas school curriculum and groups continue to protest the state's school finance system.
The face of Texas has changed significantly and Latinos are expected to be the largest racial group in Texas by 2020. But one in three Latino children in Texas live in poverty compared to one in 10 white children.
The median income for Latinos in the sate is $44,500, while it is $70,000 for white Texans, said Rogelio Saenz, dean of the College of Public Policy at University of Texas at San Antonio.
"Nothing is enough and nothing will solve all problems," Montemayor said.
Follow NBC Latino on Facebook, Twitter and Instagram.