She lost the support of her family at age 16. And then turned to sex work for survival. But Diane (she likes to pronounce her name in three syllables: Di-a-ne) Rodríguez did not expect to make history years later as the first trans woman elected to Ecuador's National Assembly.
"Being a public figure comes at a price," Rodríguez, who is now also a psychologist, told NBC News; she has recently received death threats as a legislator. "But I see that cost is a sacrifice for younger generations so that they don't have to suffer the same experiences that I have to suffer through now."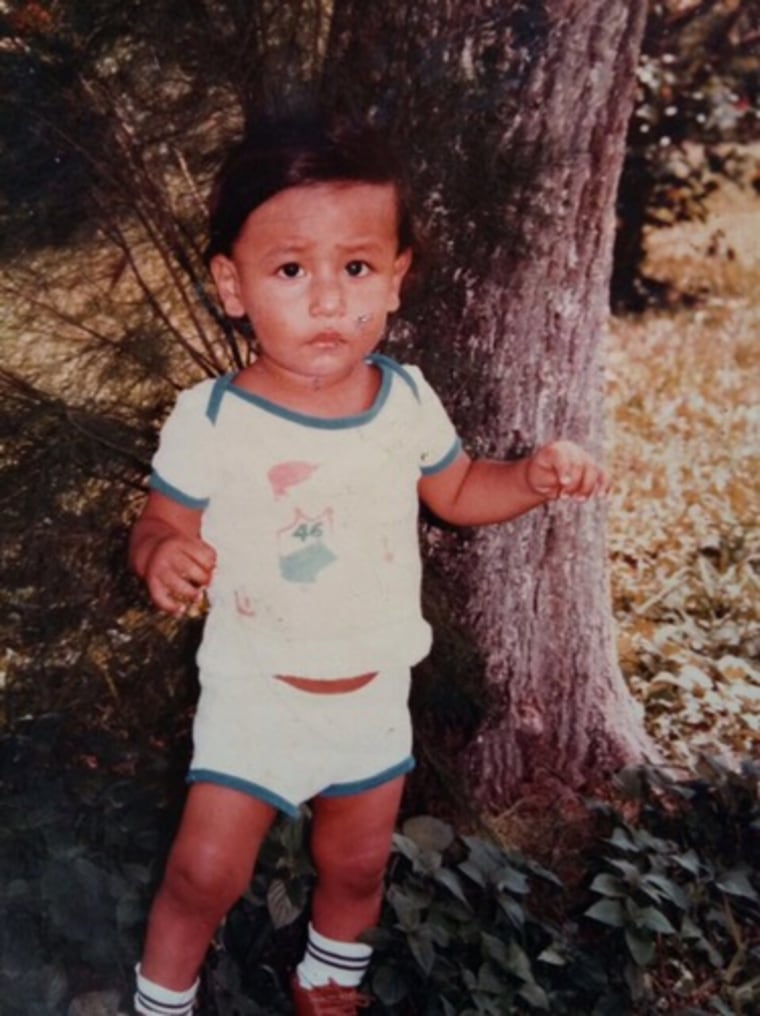 Her experience of being discriminated against as a trans woman has motivated her on a lifelong journey from activism to politics.
Born Luis Benedicto, Rodríguez has defended LGBTI rights for a decade. But even though she has spearheaded campaigns as an activist to push for legal rights and greater equality, she said that many actions were stalled without political leadership.
So in 2013, Rodríguez became the first trans candidate to run for Congress in Ecuador. And while she was defeated on that occasion, she felt compelled to continue fighting.
"You feel politics with your heart," she said. "It's a commitment that you have to make with yourself, a commitment that you make with your people and humanity in general. And that type of commitment you have to live with the rest of your life."
Rodríguez is not the first trans legislator in Latin America. But before being elected to the National Assembly in 2017, she and her trans partner Fernando Machado became one of the most high-profile trans couples in the hemisphere after making their pregnancy public.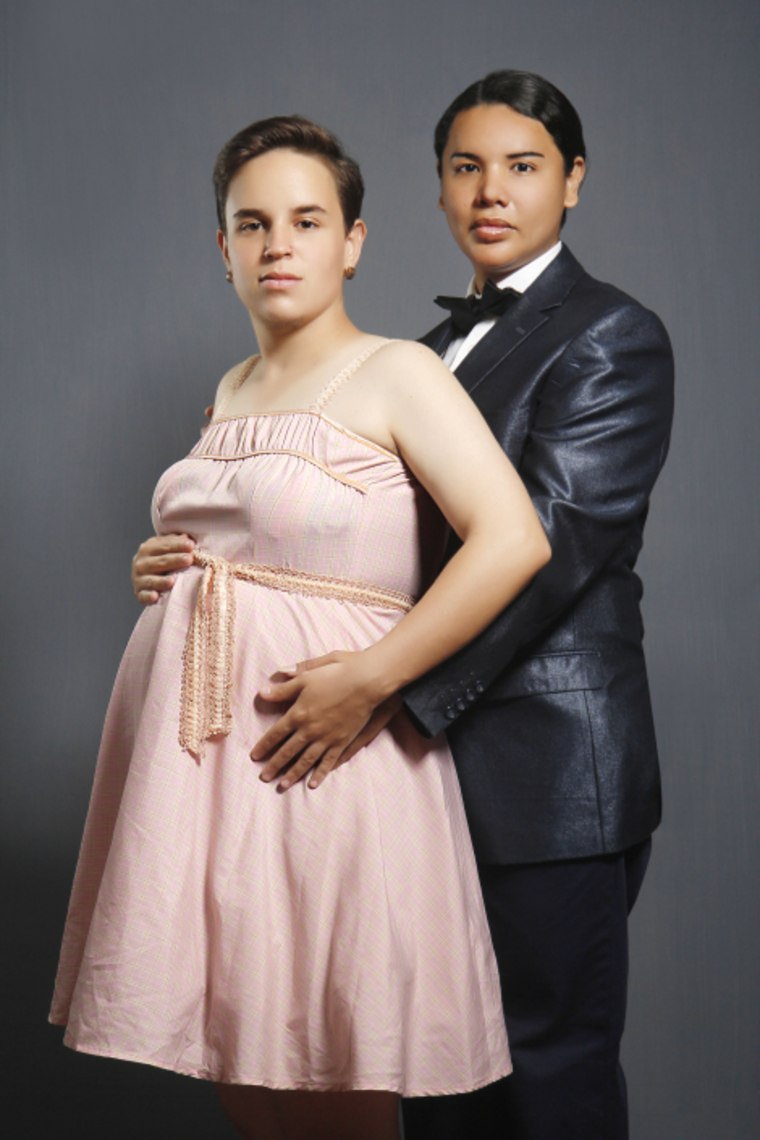 In 2015, Rodríguez's partner Machado gave birth to a son. Neither have undergone sex reassignment surgery. And the trans couple conceived the boy naturally. But while their high visibility as trans parents challenged people to rethink traditional gender roles and promote diverse families, the pregnancy also stirred unexpected criticism.
"Male trans criticized me the most," said Rodriguez's partner, Machado in Olivia Crellin's 2017 documentary Sununú: The Revolution of Love. Sununú is the gender-neutral name of the trans couple's son, which in the indigenous language Guaraní means "revolution". And their public pregnancy aimed to revolutionize both critics and parents alike.
"They said that I was going backwards. That I was just a pregnant girl now. But for me, my pregnancy was a total evolution. I gave myself the opportunity to have a child, but I continued feeling like a man," Machado said in the film.
Now, as a legislator, Rodríguez has built upon her visibility as a trans parent and a trans politician to fight against a wider spectrum of injustices. But she says that her commitment for trans people rights is still a primary focus because the community is widely under-protected.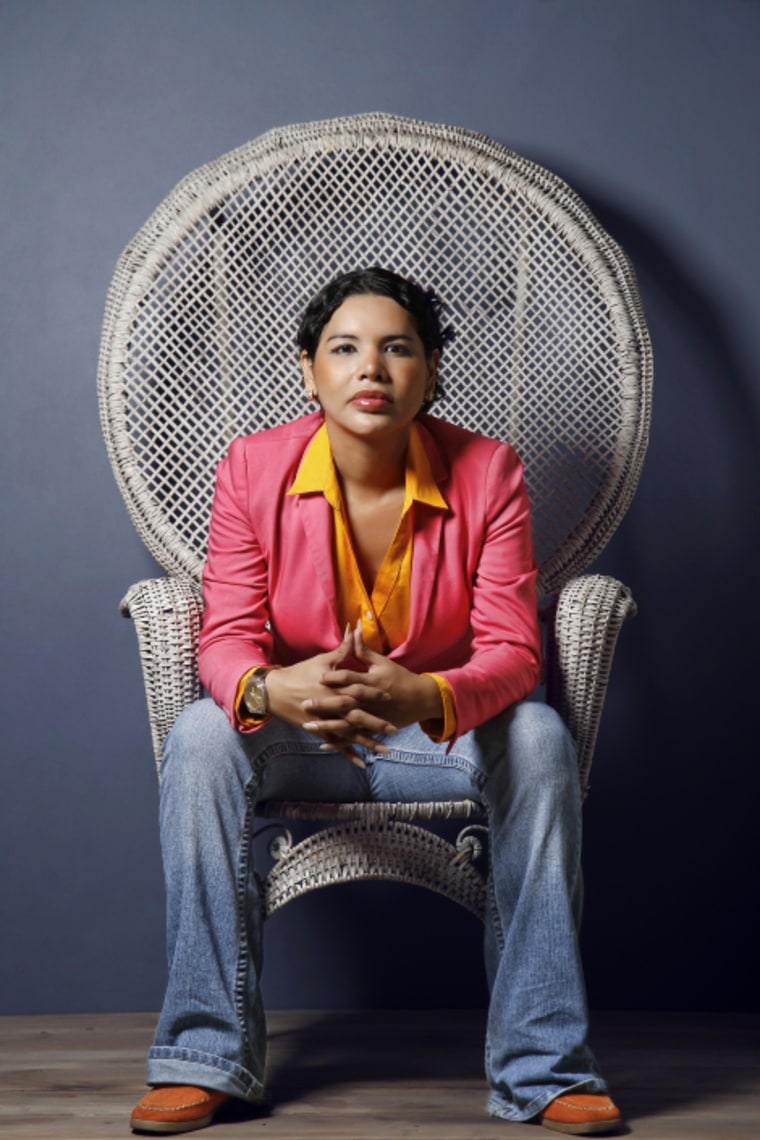 "The rights of trans people are among the least protected from all the groups in the LGBTI community," she told NBC News. "What interests us mainly is that we don't get killed on the streets. That is our main fight. Trans people are still walking targets."
Rodríguez's life story can be described as a quest to overcome inborn prejudices. But when asked whether she feels like a pioneer, given her political trajectory, she shies away from the credit, and points to other trans (and none trans) people who have been fighting similar battles in private. The National Assembly member says that those invisible stories have challenged the way she thinks about power.
"Power cannot be found in political spaces," she said. "That type of power is ephemeral. Real power can be found in the people, their communities, and their organizations."