CLEVELAND -- Ileana García, who created Latinas for Trump to express "freedom" and counter antagonism against Hispanic supporters of Donald Trump, was hired recently by the Trump campaign and is spending the week at the Republican National Convention to act as a liaison with Latino media, she said Sunday.
The convention officially opens Monday but media, organizers and others have been here for a week and their numbers were growing Sunday night.
"It was all about feeling, about expressing the importance of freedom. I think in the beginning I saw so much antagonism because some of the comments he made were misinterpreted, but I can see how different people can feel differently," Garcia told NBC News Latino from the delegates' seats on the floor of Quest Arena, where Trump is expected to accept his party's nomination.
Garcia said she thinks Trump is "going to surprise everyone" and win the general election.
"Each and every time they underestimate him, he comes back stronger," she said.
Polls show Trump has less than 20 percent of the Latino vote; a new NBC News/Wall Street Journal/Telemundo poll found Clinton leading Trump among Hispanics 76 to 14 percent. Garcia said there is support out there and groups like hers are giving Latinos the backing they need to openly get behind the Republican candidate.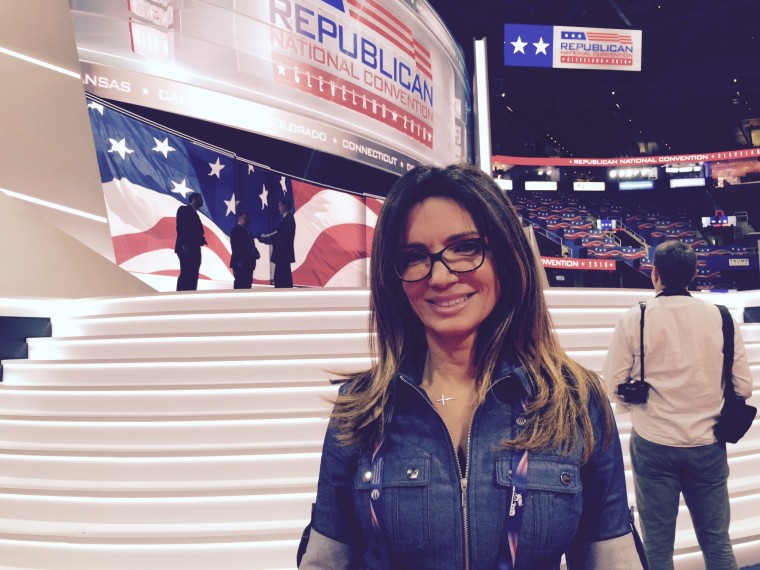 RELATED: Poll: Just 14 Percent of Latinos Back Donald Trump
"I'd like to remind everyone that he [Trump] won 66 out of 67 counties in Florida, which is primarily Hispanic so it all depends on what you call Hispanic. You know a lot of Hispanics consider ourselves Americans first, so I think that there's a lot of confusion in regards to that," she said.
García said it's probably the Hispanic vote that's will likely "take him over the top."