Growing up in Aguada, Puerto Rico, Heriberto Sanchez Soto often felt like an outcast. "Although I was a child like most others, before I was aware of anything myself, everyone around me had marked me as medio raro, somewhat weird, a euphemism for gay," he wrote in a 2010 online essay. "I was subjected to ridicule, taunts, name calling, and rejection."
Throughout those years of bullying, Sanchez Soto's mother was always a source of comfort and support to him. Yet despite the fact that she accepted him and later welcomed his boyfriend into her home, Sanchez Soto was not able to muster the courage to tell his mother that he was gay before she passed away.
Today Sanchez Soto, 57, is the Executive Director of New York's Latino Pride Center and well aware of the societal changes that have made life different – if not easier – for LGBT young people. "Coming out these days is very different for young people than it was for people like me," he said. "Back then, if we felt like we weren't going to be accepted, we got married or turned away from our families or didn't act on our sexual identity. I think young people today feel more empowered, if not necessarily more comfortable."
In recognition of June as Gay Pride Month, NBC News spoke with Latinos and Latinas across the country about the lives of LGBT people. They discussed the gains and empowerment in their community – as well as the ongoing challenges that LGBT Latinos continue to face in 2015.
While Sanchez Soto points to the dramatic movements in society's acceptance of LGBT people as progress, he notes that young people who are coming to terms with their sexual orientation still face psychological and emotional trauma. "I think what kids hear today is that 'I don't care if you are gay, I just don't want you to be flaunting it,'" he said. "But even when the whole family is not embracing, there is always someone in the family who is. When I was growing up, there was nobody."
RELATED: 'Familia es Familia' Fosters Acceptance of LGBT Latino Family Members
A 2013 report by UCLA's Williams Institute found that an estimated 1.4 million – or 4.3 percent – of U.S. Hispanics consider themselves lesbian, gay, bisexual or transgender (LGBT). Roughly 146,000 Latinos live in same-sex couple households, and the three states with the most LGBT Latinos are Texas, Nevada, and California.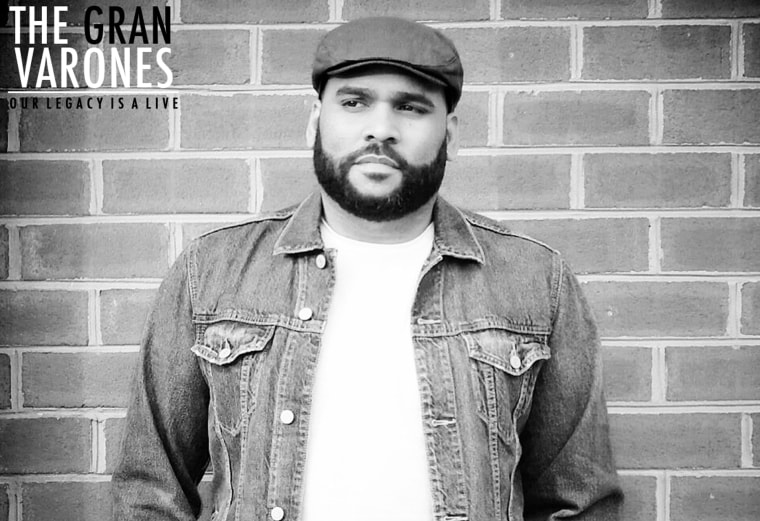 "Now that people have an idea of what it means to be gay and Latino, families are coming around," said Louie Ortiz-Fonseca, who works with LGBT youth at Philadelphia's Mazzoni Center. "But none of our parents was taught how to raise a gay Latino, so sometimes they want to be supportive but don't know how." He notes that 'coming out' – publicly identifying yourself as LGBT – is just one step in an ongoing process. "First, you come out. Then you bring your first boyfriend home. Then you tell your family about a serious relationship; these moments all have the potential to change your family dynamic."
Ortiz-Fonseca said that many LGBT youth organizations are set up to provide young people with a safe space away from home, ignoring the reality that staying connected with their families is critical for many gay Latinos. At times, he added, the larger gay community leaves LGBT Latinos out. "The LGBT community does not always provide a voice for Latinos, or it stereotypes us as the "hot Latino." To help raise awareness, he has created the Gran Varones (The Great Men) a multimedia storytelling project for gay Latino men.
"None of our parents was taught how to raise a gay Latino, so sometimes they want to be supportive but don't know how,"says Louie Ortiz-Fonseca, who works with LGBT youth in Philadelphia.
The rising visibility of LGBT Latino celebrities has helped further the acceptance of everyday people, says Monica Trasandes, Director of Spanish Language Media for GLAAD. "When someone like Ricky Martin comes out, it has a big impact. It tells everyone about the struggles that an openly gay man faces," she said. "It also models a normal successful life. It normalizes who we are, showing that you can have kids, get married, be a family man – and be gay."
"When Ricky Martin was on the cover of People en Español, that was fantastic" Trasandes said. "This is a magazine that is read throughout Latin America, from Peru to the Caribbean, and it showed a happy gay male with his children. That counteracts the negative stereotypes about being gay."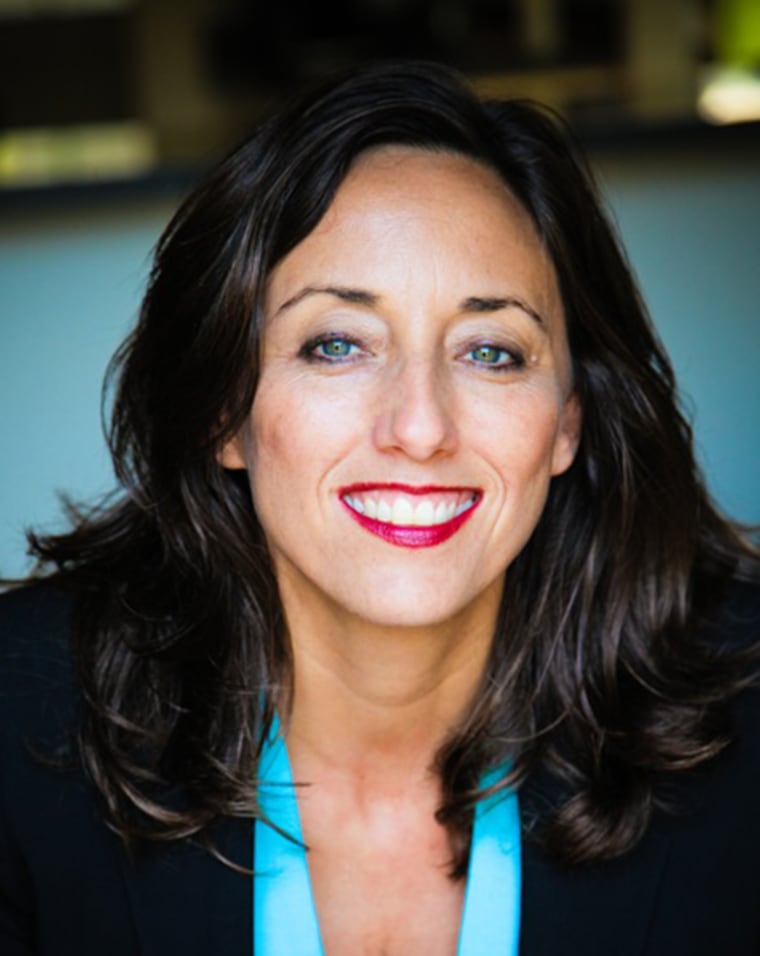 Mainstream television shows like "Glee," "Grey's Anatomy," and "The Office" have featured LGBT Latino characters, as have Spanish-language reality shows and novelas. Last year Jennifer Lopez received a GLAAD media award for her work as an executive producer on "The Fosters," an ABC Family show about a lesbian couple raising children together. In 2012, boxer Orlando Cruz came out as "a proud gay man."
Traditional norms of machismo and family structure still exert a strong influence in the Latino community.
"The machismo ideal is real," said David Martinez, co-founder of Portland (Oregon) Latino Gay Pride. "From an early age, there is pressure to act a certain way. The worst insult you can hear is maricón (faggot), or that you're acting like a girl. Those things are still happening, unfortunately."
One of the key differences Martinez sees in LGBT Latinos and their non-Latino counterparts relates to family. "Some of my white friends, when they first came out, they cut ties with their families or certain relatives," he said. "This is not an option for us. Our families are part of who we are. We cannot just opt out."
As a result, Martinez approached telling his parents about his life very carefully. "I know you've been wondering when I'm going to get married, I told them. I know that someday I will, and when I do… it will be with a man." Although he describes his parents' reaction as "stunned," Martinez said that now his mother is eagerly waiting for him to settle down – with a man.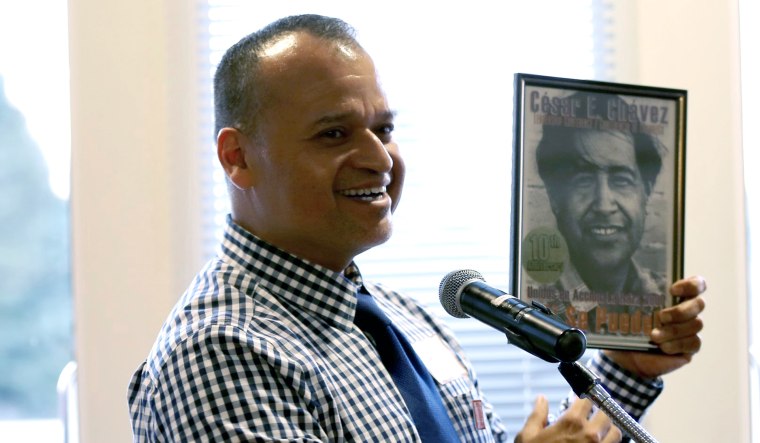 In fact, there has been a significant shift in Latino attitudes towards same-sex marriage. In 2012, the Pew Hispanic Center found that 52 percent of Hispanics supported same-sex marriage. This marked a reversal from 2006, when 56 percent opposed it.
A CBS News poll last year found that a majority of Latinos support same-sex marriage. Fifty percent of all Hispanics and 62 percent of U.S.-born Hispanics say same-sex marriage should be legal.
"I think marriage equality is important," said Martinez. "But it is only one thing. We (Latinos) are not a single-issue community. We want to talk about multiple issues, like immigration and education, as well."
Juana Maria Rodriguez, Professor of Gender and Women's Studies at the University of California, Berkeley, believes that for Latinos, marriage equality is tied to larger questions of class and income. "Even if we had same-sex marriage tomorrow, Latinos would not have equality tomorrow. The emphasis on marriage equality in some ways has distracted from other issues. Why isn't our broken immigration system, our biased criminal justice system, or our flawed health care system part of the gay agenda? These all deserve to be part of a new LGBT agenda moving forward."
RELATED: Voices: Content and Midlife, A Gay Latino Looks Back
For many gay people, the right to marry will mean that they are just like other Americans. For Latinos, Rodriguez stated that there are issues like poverty and lack of access to higher education that make true equality an elusive goal. "The affluent people among us may be winning their rights," she said. "For many LGBT Latinos, the struggle goes on."
Heriberto Sanchez Soto also sees a correlation between the socio-economic status of Latino LGBT people and interest in the ongoing fight for marriage equality. "The lower the income of LGBT Latinos, the less they seem to care about marriage equality," he said. "The more formal education and income they have, they tend to understand it better and support it."
With a decision on same-sex marriage soon to come from the Supreme Court, Louie Ortiz-Fonseca said that he sees a new energy in the Latino LGBT community. "People are excited about marriage; it gives them a new way to think about love. I grew up thinking I could never be in a wedding at all, it was like we would think about living on Mars, it was impossible."
"Now the younger generation is changing the landscape of what is means to be a LGBT Latino," he said. "The possibility of marriage gives them more ownership of a stable future and long-term relationships. Young gay Latinos are not limited like the older generations, and I celebrate them for that."