PHOENIX, Arizona - On April 22nd, 2010 the streets of Phoenix flowed with the marching bodies of hundreds of high school students who chanted against and protested the nation's most controversial Immigration bill of its time, SB 1070. The march started at Trevor G. Browne High School in the west valley and merged with students from Maryvale High School as it snaked its way roughly 10 miles.
Tensions were high as the youth met with many more protesters at the state capitol. The protest developed into a nationwide phenomenon that would later serve as a sparring session for millennial Arizona Latinos, who in some cases have chosen lives of activism or advocacy shaped by their experiences.
2010 saw the rise of the state's infamous anti-immigration bill, SB 1070. Part of the bill allowed officers to ask for proof of citizenship provided they had "reasonable suspicion" that someone was in the country illegally. This eventually lead to a form of racial profiling that often manifested itself in a series of traffic stops based on nothing else than the assumption that the driver in question was undocumented because they looked Latino.
Sergio Loza, a PhD lingustics student and instructor at Arizona State University's School of International Letters and Cultures, grew up on the west side of Phoenix in a community known as Maryvale. In 2010 the "Hispanic/Latino" population in Maryvale was 76 percent of the total population; today Maryvale is 83 percent Hispanic according to 2016 census data.
The growth in the community follows a longstanding trend that Loza believes was at the root of SB 1070.
"It's not about Spanish, it's not about papers or not...It's a reaction to a change in demographics, it's a reaction to people's waking up one day and going, 'Oh, Arizona was getting too brown,'" said Loza.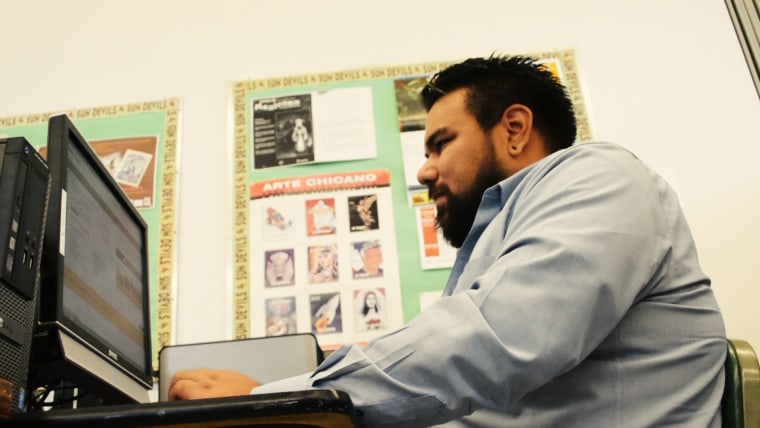 Salvador Macías, who recently became an attorney and is a DACA recipient, remembers how it affected his family and community, despite immigration status.
"From looking at someone you can't tell if they're undocumented or not," said Macias. "My friends who were citizens, my brother who's a citizen, they felt attacked over the way they looked. And that's what I guess most people didn't get about this bill."
State officials who supported the law described it as an immigration enforcement issue. But for Macías, there was a "racist tone underneath it."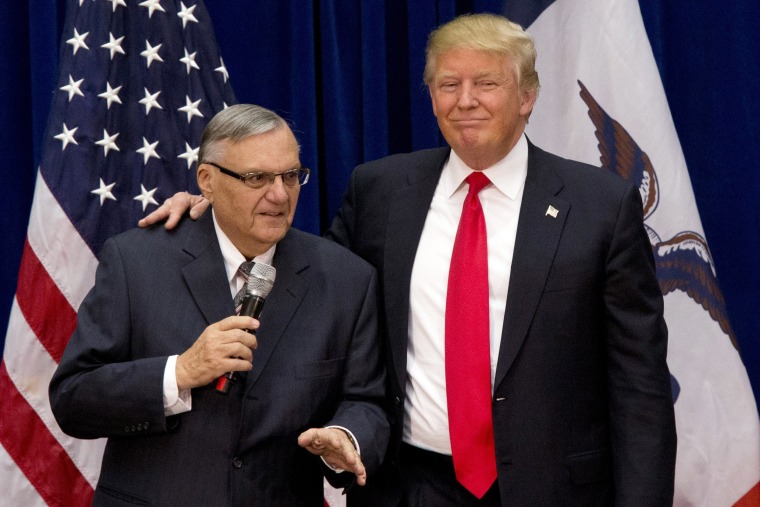 Sheriff Joe Arpaio is one of the most enduring names associated with the Immigration bill. But Macías and others say Arpaio's department was known before SB 1070 came to the public's attention.
"To me, he represented the epitome of anti-immigrant sentiment" said Macías.
"It was worse in West Phoenix - there would always be immigration roundups" said Loza. "You would always hear, you know, those activities going on." The result, he said, was constant fear in the community.
Arpaio was found guilty of a criminal contempt court charge stemming from a case which was filed in 2007, three years before SB 1070. Arpaio was pardoned by President Trump in a controversial move that surprised very few Latino activists and advocates in the state.
The roots of SB 1070 are shrouded in the economic difficulties the nation faced in the years preceding 2010. The recession hit the nation hard, and the state of Arizona was no stranger to the hardship. With the combination of the housing market crash, the lack of available jobs and the increasing browning of the city, a political storm began to brew over the heads of the immigrant communities in Phoenix.
"All these things started happening when the Hispanic population was indeed growing...You have the housing market crash, and then you have the recession," said Loza, who still thought these factors were "excuses" that led to an oppressive law.
Jan Brewer signed the bill on April 23rd, 2010 and the bill was in a constant review by different courts. Parts of the bill were scrapped, some parts stayed and in 2016, a settlement weakened it considerably. But the lasting impact the bill had on the community is still palpable among those who grew up in the city during this time.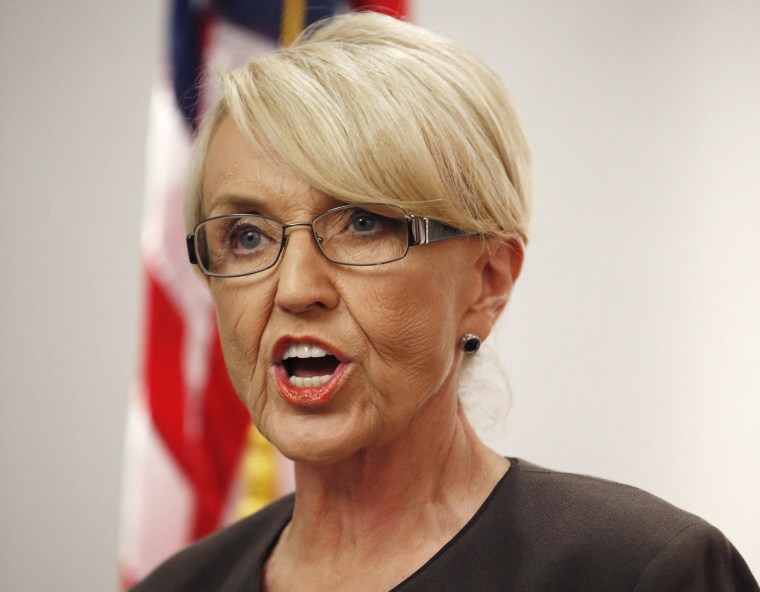 "It helped many of us to come out of the shadows; it pushed us to take action," said Abril Gallardo, communications director for LUCHA, who feels like many of the state's effective young leaders "came out of that racist law that pushed many of us against the wall."
In 2008, just under 300,000 Latinos voted in Arizona. That number grew to about 500,000 in the 2016 election.
Activists like Gallardo cite the 89 percent growth as a a direct response from grassroots organizations like LUCHA, which mobilized and engaged Latino voters in the state, who mobilized after the effects of SB 1070. Campaigns like Bazta Arpaio were the call and response to laws and officials in the state from young Latinos who grew up feeling like they were looking over their shoulders out of fear of being targets due to their ethnicity.
In Arizona, President Trump found friends in former Arizona governor Jan Brewer and former Sheriff Arpaio. Soon after his election victory it was announced President Trump would be recruiting Kris Kobach, who helped write SB1070, to assist in his transition team. A year later, Kobach is working for the administration in a new Presidential Advisory Commission on Election Integrity. Kobach has not yet been able to support President Trump's claims of 5 million illegally cast ballots in the 2016 election.
Latino millennials like Gallardo believe their advocacy over SB1070 was instrumental in voting Arpaio out of office and in putting pressure to strip the law of its power, as well fighting a ban on ethnic studies.
For some of these millennials, their advocacy has gone beyond the Arizona border as they fight an immigration law in Texas as well as several Trump policies.
"We lived under Trumpistas and we have defeated them," said Gallardo. "We're living under a Trump administration and we can defeat him."