LOS ANGELES — The neighborhood of Boyle Heights has long been known as a bustling, if somewhat insular, Latino enclave in Eastside Los Angeles. But the arrival of the city's light rail system in 2009 changed all that. It made Boyle Heights more accessible to outsiders, and since then, a wave of gentrification has swept the area. Now residents, developers, and business owners are taking sides in a battle over the future of a historic community.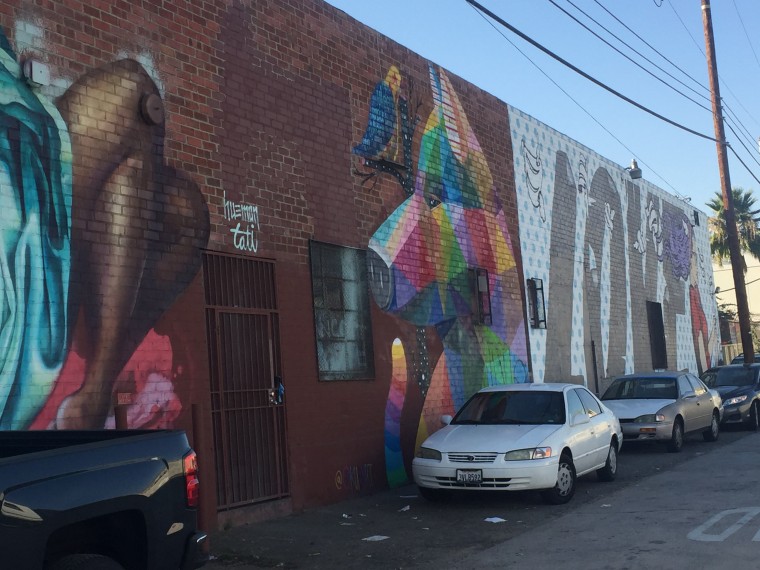 Abel Salas, editor and publisher of Brooklyn & Boyle, a local magazine, said he's been priced out of three rental spaces since moving to Boyle Heights in 2000.
While new art galleries and their owners are renting spaces to be closer to the creative buzz being generated in the area, Salas said their motives aren't to be a part of the community — but to capitalize on it.
"You can't continue to be the arbiters of what's culturally valid or to say you own it or you discovered it, when you're so far away from where culture is actually happening," Salas said. "Their attitude is, 'we're here now because we can help you,' and ultimately it's to maintain their privilege."
According to Salas, the Weird Wave Coffee shop is a bellwether of gentrification. "When people open a coffee shop, developers and property owners love it, because it means they're going to start getting more money for real estate."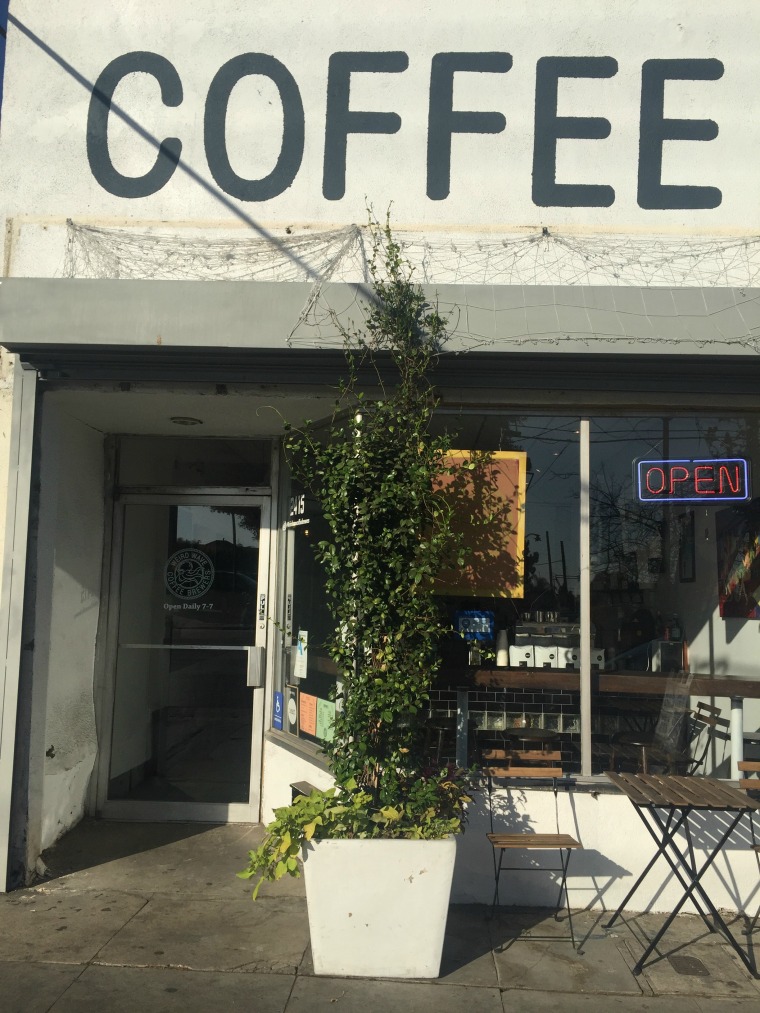 The Weird Wave Coffee Shop opened in June. It has since become a focus of protests and demonstrations from locals against the rising rents that accompany gentrification.
Yet some area residents have supported it, noting that one of the owners is Latino. The phenomenon of young Latinos trying to give back or start businesses in areas like Boyle Heights, in fact, has led local media to coin the term "Gente-fication;" gente means people, in Spanish.
The story of Boyle Heights is itself one of evolution and change. Prior to World War II, the neighborhood was like "the Ellis Island of the West Coast," Betsy Kalin, the director and producer of a documentary called "East LA Interchange," told NBC Los Angeles. "It was Asian, it was Latino, Jewish, African American really everybody was here."
Back then, many Jewish families settled on the east side because restrictive real estate covenants kept them from renting or buying homes in other sections of the city.
The shift in neighborhood demographics is evidenced by the renaming of one of its main thoroughfares, Brooklyn Avenue — originally named to attract residents from Los Angeles' more affluent west side — which was rechristened Cesar Chavez Avenue in 1994.
Today, of about 100,000 residents, 94 percent are Latino. About one-third live in poverty, and about 17 percent are estimated to be undocumented immigrants. The community has one of the highest population densities in the city of Los Angeles and in Los Angeles County.
Now, home prices in Boyle Heights are surging. This has delighted some families, who are eager to cash in and move away. Others in the area, which has a high proportion of renters, are wary.
Because of the encroachment of developers and new building projects, organizations such as Defend Boyle Heights (DBH) are worried about the eviction and displacement of longtime residents. They are fiercely opposed to new real estate developments, coffee shops and art galleries moving into the area and altering its character.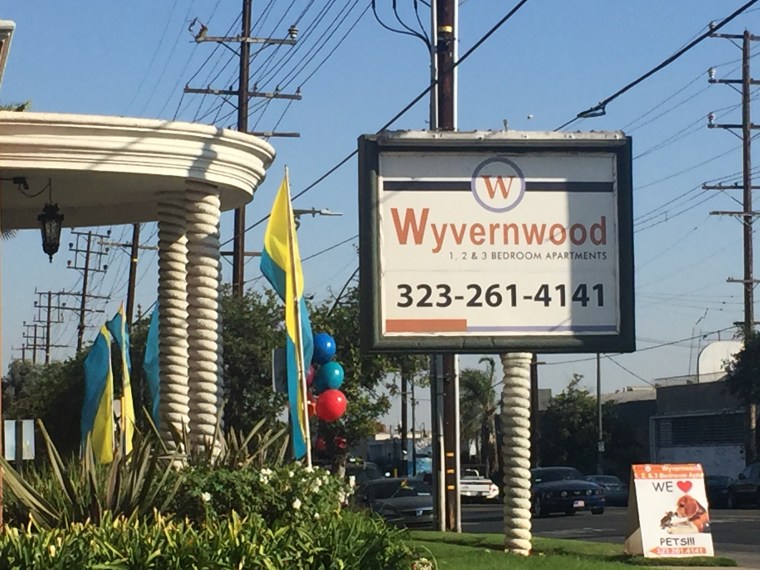 Rigo Amavizca, 42, a member of DBH, said that his coalition is focused on the redevelopment of the Wyvernwood Garden Apartments, located on the eastern edge of the neighborhood.
Since purchasing the property in 1997, a Miami-based owner-developer has had designs on replacing 1,187 of the Wyvernwood units, which dates back to 1939, with new apartments, new retail and commercial space, and publicly accessible, privately maintained community parks.
Amavizca views such projects as a threat and disservice to the neighborhood, because local voices are often left out of the process.
"If you're a developer, the city will roll out the red carpet for you and give you whatever you want. But for us, trying to preserve Wyvernwood has been an uphill battle. We're demanding a seat at the table," said Amavizca, a resident of the complex since childhood.
The gentrification fights in Boyle Heights have ebbed and flowed. One art gallery closed earlier this year, due to what the owners called "constant attacks" by activists, and others have said when their leases are up they plan not to renew. One of the Weird Wave Coffee shop owner's claims he's been bullied and the shop's windows smashed, and galleries have been vandalized.
The controversy has often taken on racialized overtones, with some activists railing against "white people" encroaching on their neighborhood.
The controversy became so heated that in July, Los Angeles City Councilmember Jose Huizar, who represents the area, issued a strongly-worded statement.
"Instead of targeting business owners, particularly small business owners, we should instead focus our attention on tangible solutions to address the gentrification issues we face in Boyle Heights," it read in part. "Violence is never the answer, and racism begets racism."
The reports of vandalism and harassment at the Weird Wave Coffee shop also drew condemnation in an editorial by the Los Angeles Times in July. The paper's editorial board weighed in to say that activists were hurting their own cause by making it about race, instead of economics.
John Schwarz, owner of Weird Wave Coffee, said he is not out to make a political statement; he just wants to open a coffee shop in a place without a lot of coffee shops. "Although the community is incredibly supportive of us and we've done lots of events together, these radical groups have refused to engage on any meaningful level other than conflict."
Another potential gentrification fight is looming over the proposed redevelopment of the former Sears building, a massive 10-story Art Deco-era tower. It is slated for a multi-use community hub with retail, residential, offices, and creative spaces set to be completed in 2020.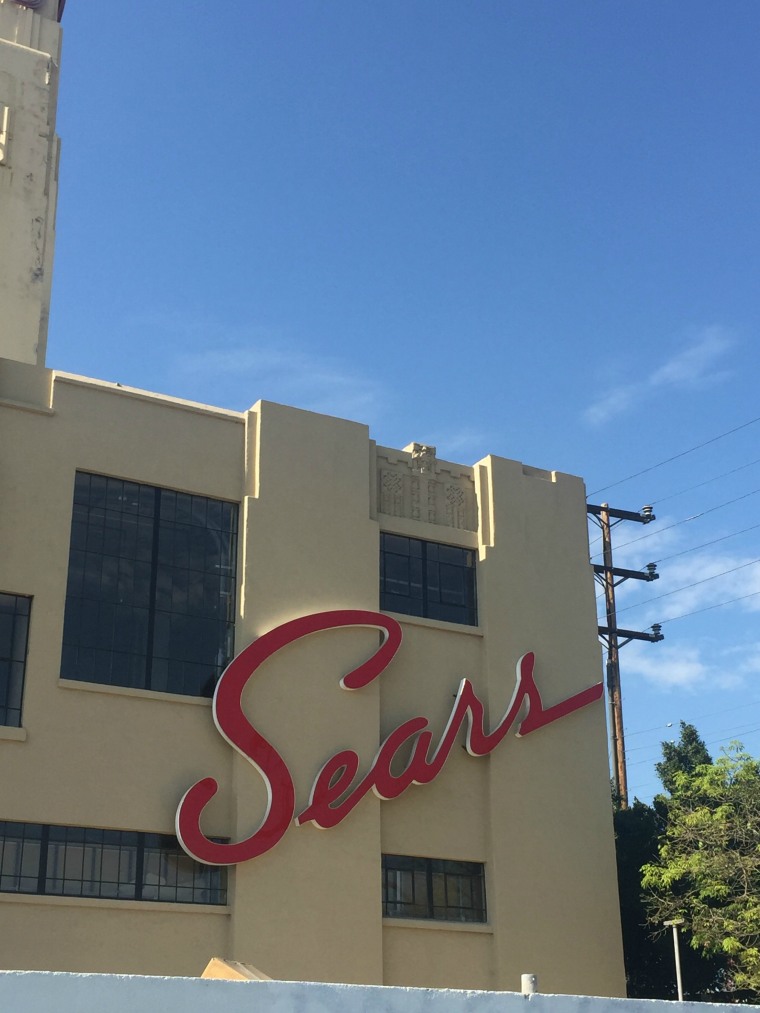 Ulisses Sanchez, Community Outreach person for the project, said it will contribute to the revitalization of an area in a community that needs it. He added that the site could easily have been converted into a storage facility, but the vision of the developer is to bring life, housing and economic opportunity to the area.
"People say, we deserve to have nice things, and now these nice things are being brought and it's a double-edged sword. There's pushback saying we're going to change what the community looks and feels like," Sanchez said.
Sanchez adds that he's hearing arguments regarding gentrification that to him sounds a lot like rhetoric he heard during President Donald Trump's campaign days.
"They [DBH] are creating a sense of fear and intimidation to scare people, making outsiders feel unwelcome. But we are a growing community of different interests and perspectives, so to isolate everyone who doesn't reflect this specific specter of the Latino community because they don't fit in this box, is the way we end up losing communities and opportunities to help our community move forward," Sanchez said.
Eric Sussman, an adjunct professor at the University California Los Angeles Ziman Center for Real Estate, said that much of the outcry surrounding issues of gentrification can be tied to income inequality. Some people in minority neighborhoods might complain about the lack of small businesses or services; he pointed out. "Then someone goes in and opens a coffee shop, and it's the wrong type of gentrification and change."
"It's a multi-layered issue and it's just going to get more so with a shrinking middle class, the rich getting richer and the poor getting poorer," he noted.
For longtime area residents such as Luis Soto, a high school senior who works part-time at Weird Wave Coffee, the issue of gentrification is something he experiences firsthand every day.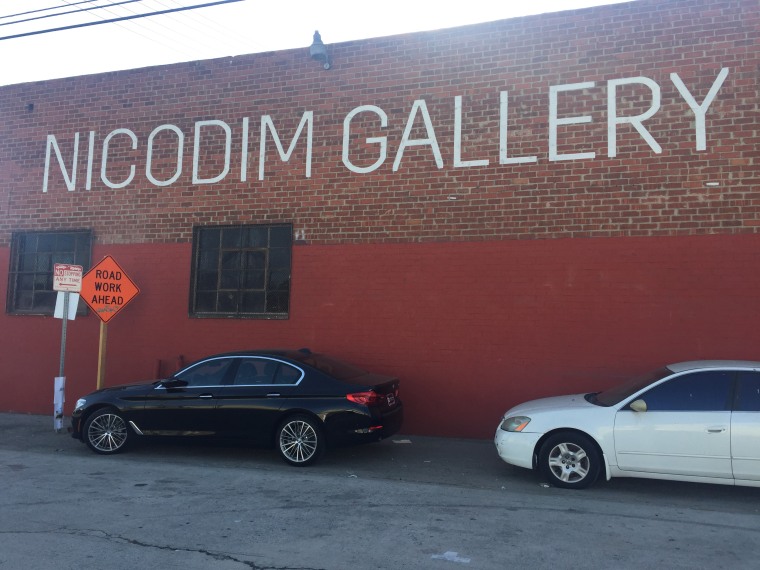 Soto says that over the last couple of years, the landlord has slowly been raising the price on his mother's apartment. Despite that, he says, he sees the coffee shop as something that is positive in his neighborhood.
"Before it was a bit ugly here, now slowly it's getting better. It makes me more proud when it's nice, then people want to come to Boyle Heights and that's awesome," Soto said.
"The rents may go up, but that's always going to happen. You can change the way something looks, but you can't change the people."
Regardless of community views, development in Boyle Heights is proceeding — even as longtime residents complain about being priced out of their homes. Local mariachi band members, for instance, who congregate at Mariachi Plaza, are increasingly being forced out of the area due to rising rents.
DBH members remain committed to drawing attention to the issues surrounding local development. They see the gentrification wars as battle for the soul of their community. They say that their interests are based on protecting and preserving their homes and neighborhoods.
"We've managed to polarize this issue with galleries, with 'White Wave' Coffee, and we are forcing people to have a conversation with themselves on where they stand on things, Amavizca reflected. "Manifest Destiny was gentrification don't you think?"
"I think that as a people we have to draw the line somewhere and we've drawn that line across the L.A. River. We'll see what happens."
Additional reporting from NBC Latino contributor Raul Reyes.