A Peruvian farmer and grandmother and a Puerto Rican environmental scientist are two of the six honorees of the annual Goldman Environmental Prize.
The Goldman Environmental Prize honors environmental activists from around the world for their efforts to protect their environment. This year's recipients are Máxima Acuña from Peru and Luis Jorge Rivera Herrera from Puerto Rico, as well as Destiny Watford from South Baltimore, Edward Loure from Tanzania, Leng Ouch from Cambodia, and Zuzana Caputova from Slovakia.
"When the prize was started, Richard and Rhoda Goldman were really struck by the fact that environmental activism wasn't being recognized and that there wasn't enough attention on this issue, specially on a global level," said David Gordon, Goldman Environmental Prize's Executive Director.
There are two fundamental criteria that the recipients must meet: Recent significant environmental achievement and that the achievement was accomplished through grassroots activism. Gordon told NBC News that the prize will continue to elevate and recognize the "unsung heroes" that inspire others to take action.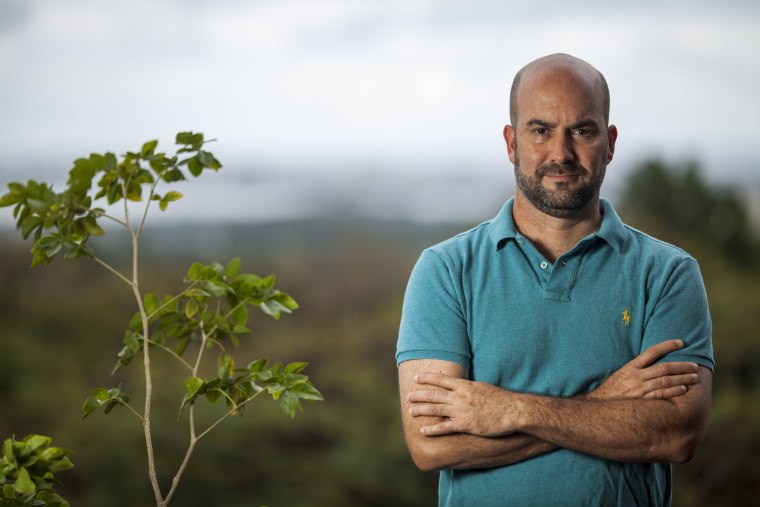 "Protecting the environment is something that should be celebrated and not attacked."
Winner Luis Jorge Rivera Herrera told NBC News that he hopes winning this award will continue to bring awareness to the work that he and other recipients are doing around the world. He has been working on protecting the strip of coastline in Puerto Rico that is a nesting site for the endangered leatherback sea turtle from luxury resort developments.
"You know that you are doing what's right and when you are completely conscious about that and see that other people feel the same way, the only thing that you can do is move forward and make it happen, even if the odds are against you," he said, "This kind of recognition from a foundation and a prize that is already internationally known, that raises your work to a whole new level of merit."
The award ceremony this year will put emphasis on protection rights for activists, who are often at risk because of the work they do. The ceremony is taking place just one month after the murder of Honduran activist Berta Cáceres.
"The one thing that I think we all truly hope is that this needs to be a turning point," David Gordon said to NBC News. "It's not okay to attack people for protecting the environment. Protecting the environment is something that should be celebrated and not attacked. We need to stop this cycle of violence."
Winner Máxima Acuña from Peru is a subsistence farmer and grandmother who has been working on blocking the construction of a gold mine on her property. In 2014, a high regional court declared Acuña the rightful owner of her property but according to the foundation, she has continued to face severe opposition.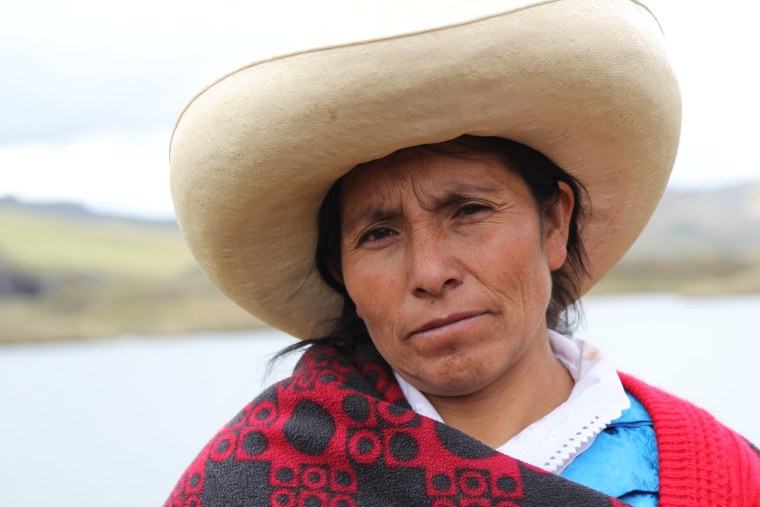 Ryan Mack, the Program Officer for North, Central and South America at Goldman, has worked very closely with Máxima and the late Berta Cáceres, and he said that the two women had "a strong commitment and understanding of people and people's connection to their land."
"I hope the prize brings gives additional legitimacy to Máxima's story," he said, "Hopefully more people will take notice of the struggle she has faced and that the struggles she continues to face are real and ongoing."
"I think it's extremely important to continue to recognize people like Berta and Máxima," he added, "In the case of Máxima, it's about bringing to light the struggle of a campesina in a rural part of the world that people might never have heard of otherwise - I hope it serves as an inspiration."
The recipients will get cash awards of $175,000 each and will be honored Monday April 18 in San Francisco.