With colorful animations set to her classic song "Bidi Bidi Bom Bom," the late Selena Quintanilla was honored on Tuesday with a Google Doodle that commemorates the day she released her first self-titled album, 28 years ago.
On Oct. 17, 1989, the "Queen of Tejano" released "Selena," her first studio album with Capitol EMI, which creators of the Doodle said was a "monumental turning point in her career."
In the animated doodle, the video shows Selena evolve from child to superstar, including animations of her family, her band "Los Dinos," and even her fans. The Google Doodle came to fruition two years ago after a Latina lead on the Google marketing team, pitched it and it got approved.
"I felt like Selena deserved something very cool and thought we could go really big on this one," said Perla Campos, Global Marketing Lead for Google Doodles and project manager for the Selena Quintanilla Google Doodle. "From that moment on, I contacted the family and they have been very close and positive partners to make every part of the project possible. Their partnership was so important here to make sure we did it right."
Campos was raised in a small Texas town, similar to Selena who was born in Lake Jackson, Texas and spent part of her youth there and in Corpus Christi, Texas.
Although it's been 22 years since Selena was shot and killed by the founder of her fan club, Campos said Selena is a "timeless" icon.

RELATED: Smithsonian Uncovers Rare Video of Selena After 20 Years of Obscurity
"Her legacy has only grown with time and shows no signs of stopping. She represents all that is positive about Latino culture and I have no doubt she'll continue to be an inspiration for generations to come," Campos said.
She added that Selena proudly showcased her bicultural identity and has served as an inspiration to many Latinas, including Campos.
"She proves that with hard work, anything is possible," Campos said. "Her devotion to her passion, to her family and to living life to the fullest inspired me personally to go after my dreams and never stop believing in myself."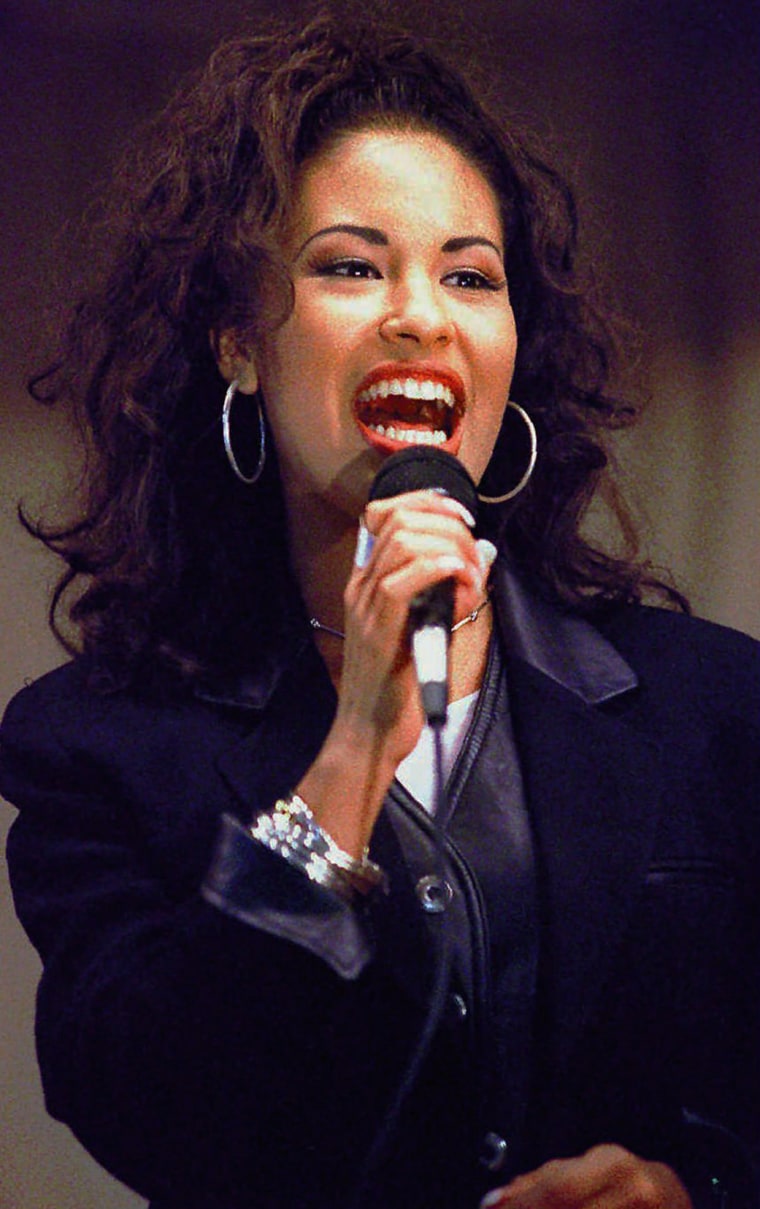 Some Selena fans pointed out on social media that Selena was not an immigrant, referring to a comment Campos made in an interview with Billboard Magazine where she referred to the iconic singer as an immigrant woman who should be celebrated. According to her Selena's husband, Chris Perez, Selena was a third-generation Texan.
In 1993, Quintanilla won a Grammy for best Mexican-American album of the year and topped the Billboard charts for weeks on end. The "Selena" album would be just one of several albums she would release until her untimely death on March 31, 1995.