In "Moulin Rouge! The Musical," Karen Olivo descends from the rafters of the theater on a trapeze, resplendent in sequins and feathers. She leads a dance number while perched on a giant diamond. She belts out songs by Shirley Bassey, Madonna and Beyoncé. And that's just within the first few minutes of her appearance in one of Broadway's hottest, most extravagant productions.
Portraying the chanteuse Satine, Olivo has earned glowing reviews in the show based on Baz Luhrmann's 2001 movie. She's been described her as "a knockout" in "a performance that sends her into the constellation of great musical actresses."
Of Puerto Rican and Dominican/Chinese heritage, Olivo has achieved success in an industry with limited opportunities for Latino performers; Latinos comprise less than 3 percent of active members in the union for stage performers.
"One of the things that made it possible for me to have a career, initially, is that I was one of so few," Olivo told NBC News.
"That was when breakdowns (casting notices) still called for "exotic" actors," she said. "Now the cultural landscape is changing, and I look around and see more people who look like me, or who look like they could be my kids, who are prepared and ready to get on stage."
In 2009, Olivo won a Tony Award as Best Featured Actress in a Musical for "West Side Story." She has also appeared in "Hamilton" in Chicago, and on TV series like "The Good Wife" and "Harry's Law."
Olivo's casting in "Moulin Rouge" is remarkable because she is portraying a character that was not written as specifically ethnic, in a show set in Paris in 1899.
Of this, Olivo comments, "I am bringing my life experience to the role and it just so happens that I am a woman of color and a Latina."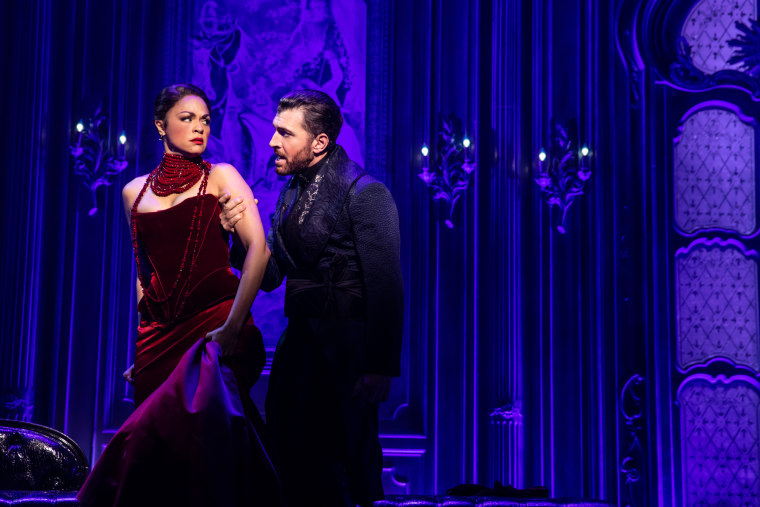 According to Seth Rudetsky, Sirius/XM Satellite Radio's host of "On Broadway," Olivo's path is atypical.
"To be blunt, it is very hard for anyone who is not white to have a career on Broadway," he said. Typically, producers will cast people of color in supporting roles and then feel satisfied that their cast is diverse.
"It is a major accomplishment for Olivo to be the leading lady in a part played (in the movie) by Nicole Kidman," he said. "This is a coup. It shows that some producers will cast people who are talented, no matter what."
Rudetsky said he has been following Olivo's career for years. "I first saw her in a small featured role in "Brooklyn: The Musical" and as soon as I heard her sing, I knew she was amazing."
Olivo has been performing virtually her entire life. Born in the South Bronx and raised in Central Florida, her parents always encouraged her creativity. "My dad was a theater director, so I was always onstage in some capacity. Growing up, I didn't know that everyone didn't do plays," Olivo said. "My parents were both artists and they instilled in me that the arts were a noble profession."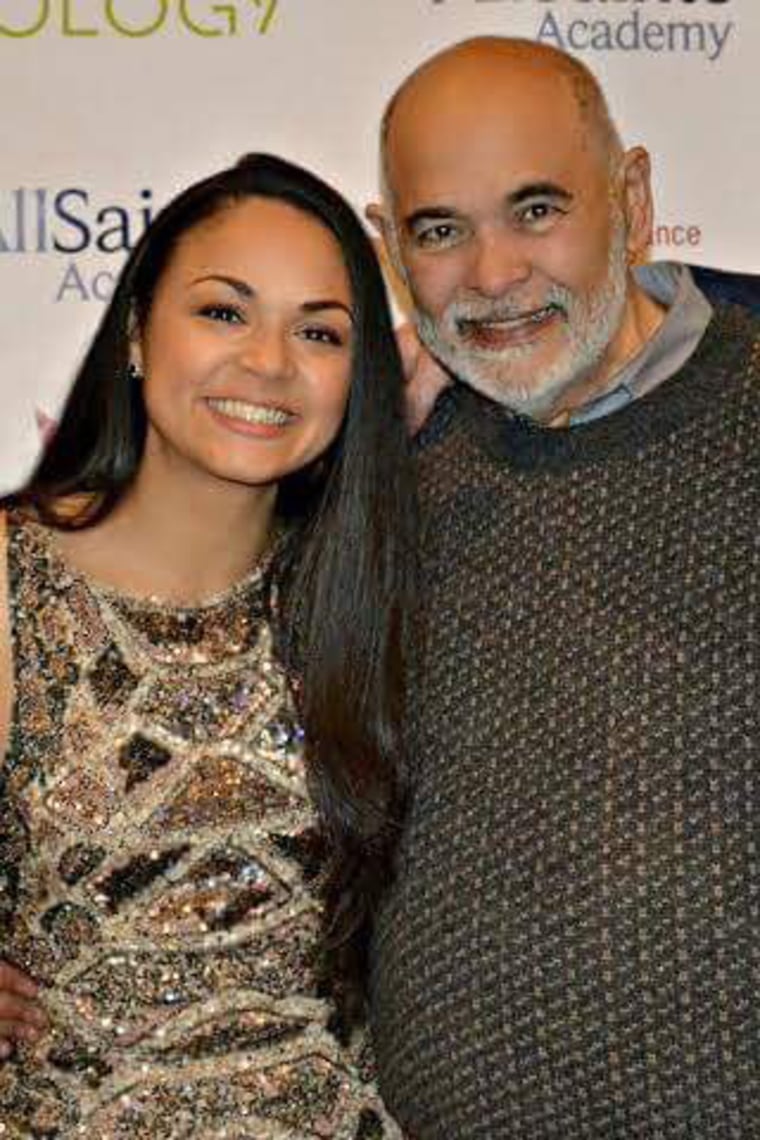 Before she was even out of college, Olivo went to an open call and landed her first professional job. Since then, she has appeared on Broadway in "Rent," "Brooklyn" and "In The Heights."
Besides working, Olivo has carved out a life on her own terms. In 2013, she took a break from New York City and moved to Madison, Wisconsin, to "experience regular life." In Wisconsin, she taught theater, made pottery, and enjoyed living out of the spotlight.
Olivo's move to Wisconsin was an unusual move for any professional actress, but her father Rick Olivo said his daughter is not a typical person. "She is actually very shy. She puts on a persona at work because she has to, but she is a homebody, a private person."
Rick Olivo always knew Karen was going to pursue her dreams. "When she was about 13, I asked her what she wanted to be; she said, 'a rich actress.' I told her that acting was hard, and that she should make another choice. And she said, 'Okay, then I'll be a poor actress."
Olivo is proud that his daughter finds time to give back to the community, volunteering her time and expertise with young artists in Florida.
Despite her accolades and awards, Olivo's long-term goals center around teaching and mentoring young people. One of her greatest dreams is that children have access to arts education, regardless of their socioeconomic or demographic status.
Each night at the show's curtain call, Olivo feels joy. "This is the first moment when I can relax and fully take in the audience," she said. "To see the smiles makes me feel like we have transformed people. To see laughter and smiles, genuine smiles, in this current climate is truly a gift."
For now, Olivo appreciates the impact of her work. "People come up to me all the time, at the most random times, like when I am in a store or a restaurant. They say that they see me and feel like they can do this too, and that is so rewarding."
Follow NBC Latino on Facebook, Twitter and Instagram