Author Elizabeth Acevedo was 13 years old on November 12, 2001, when American Airlines flight 587 plunged to the ground shortly after takeoff, in a fiery crash in Queens, New York. All 260 people aboard the flight bound for the Dominican Republic lost their lives, along with five people on the ground.
"I remember that it hit my community hard, and that everyone seemed to have a connection to the flight, or had lost someone," Acevedo recalled. "As a kid, it felt so huge, and the candlelight vigils seemed to go on forever."
Now the award-winning poet, writer and performer is out with her latest book, "Clap When You Land," a fictional look at the aftermath of the second-deadliest aviation disaster in American history. Aimed at Young Adults (ages 14 and up), the novel in verse explores sisterhood, grief, loss, and the bonds and betrayal of family.
The impact of Flight 587's crash was profound as it came two months and one day after September 11.
"I wanted to approach this story with respect and dignity," Acevedo said. 'I wanted to write about personal and public grief — to show how certain communities mourn on their own from events that perhaps deserve more attention."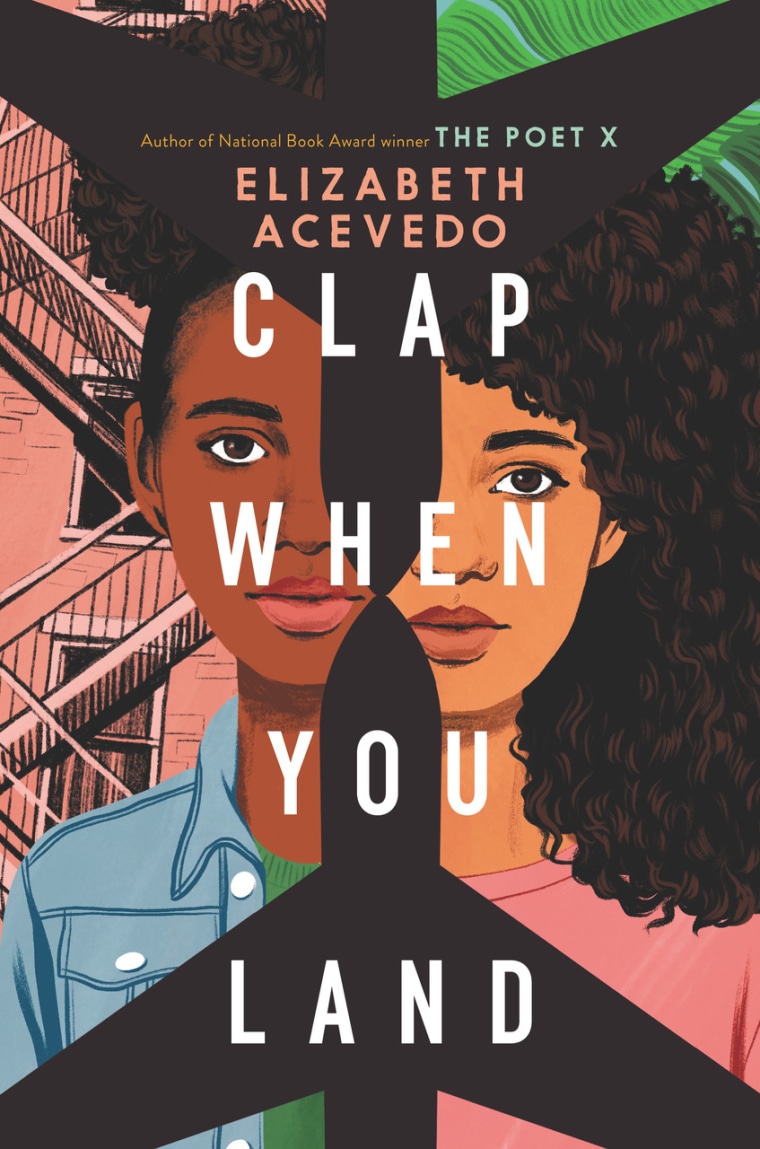 The heartbreaking title of "Clap When You Land" refers to the cultural tradition of applauding once a plane safely touches the runway upon landing, a popular custom among Dominicans, Puerto Ricans and others.
Acevedo hopes her book helps people recognize how a tragedy like the Flight 587 crash reverberates through families and communities. "As I researched this book, I heard from many (Dominican) people that they wanted this story to be told; they wanted the world to remember what happened."
While it has been nearly 20 years since the crash of Flight 587, Acevedo set her novel in the present day, with the characters using technology that did not exist in 2001.
A crash—in the shadow of 9/11
The real-life tragedy of Flight 587 was an event that rocked New York City's Dominican community. Over 90 percent of the passengers on Flight 587 were of Dominican descent, Acevedo notes in the epilogue to her book. One man lost five family members in the disaster. Two of the passengers had worked in the World Trade Center, and had survived the 9/11 attacks, only to die in the crash.
"Over two hundred lives lost, in just two-and-a–half minutes; that is truly unbelievable to comprehend," said Ramona Hernandez, director of the Dominican Studies Institute at the City College of New York.
"With 9/11, all New Yorkers and Americans went through grief and trauma together," Hernandez said. "Then the Dominican community experienced an additional, large-scale catastrophe. It was very intense."
Due to the anti-immigrant sentiment after 9/11, many Dominicans wondered if their community was being targeted. "There was enormous fear, and it took a long time for people to accept that the flight came down because of mechanical errors," Hernandez added.
The National Transportation Safety Board determined that the probable cause of the crash was a combination of pilot error and a design flaw in the plane.
But once terrorism was ruled out as a cause of the crash, many Dominicans felt that the mainstream media was quick to move on from the story.
Jonathan Bourdier, a resident of New Jersey, lost his cousin Miguelina Fabre Delgado, 26, on Flight 587. She worked for American Airlines, though she was traveling that day as a passenger. "She was a beautiful person, with a breathtaking smile. When I was a kid, she would tell me about her adventures working for the airline and traveling. She always saw something special in me, and I loved her."
"She used to say, 'Don't tell anyone, but you are my favorite," Bourdier recalled. "When we realized she on that flight, it was devastating." He still feels a "deep spiritual connection" with his cousin; in her honor, he named his daughter after her.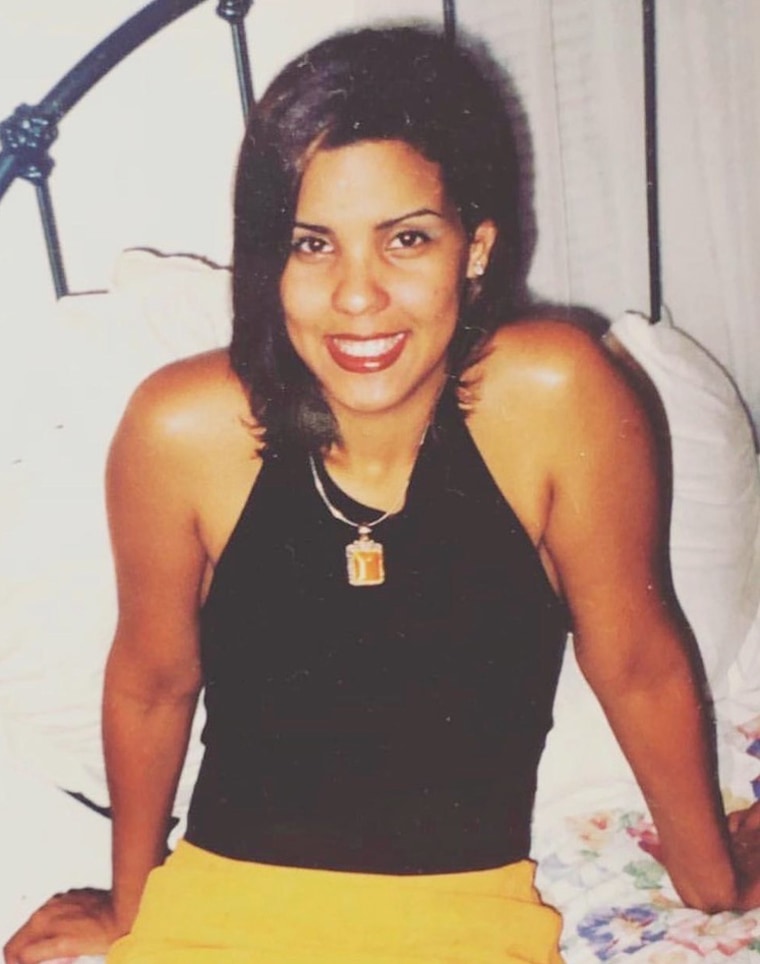 Bourdier told NBC that, in his experience, some people only remember Flight 587 in reference to 9/11. "They say, oh, that other crash," he said. "What they don't realize is that the crash actually led to changes that helped everyone."
Bourdier is correct; in the aftermath of the Flight 587 disaster, airlines revised their pilot training and Airbus made design improvements on its planes, thus making air travel safer for the public. The fact that some unmarried, long-term partners of crash victims were denied survivor benefits also led, in part, to New York legalizing same-sex marriage in 2011.
Hernandez added that the crash mobilized the Dominican American community. "When a community survives a crisis, they come out stronger and wiser."
Heritage, identity and maintaining the memories
Acevedo is the author of "The Poet X," which won the National Book Award for Young People's Literature. She is a National Poetry Slam champion, and her video "Hair," about the idea of 'good hair,' was a viral sensation.
As with her other works, in "Clap When You Land" Acevedo explores the nuances of her Dominican heritage and growing up in the U.S. "Can you be from a place you have never been?" the character, Yahaira, muses.
Acevedo, who is Afro-Dominican, explores the interplay of color and identity. "You would think coffee & condensed milk would give you some kind of light brown," Yahaira reflects. "But I came out Papi's mirror, his bella negra," (beautiful black female).
"Clap When You Land" has been well received; Kirkus Reviews gave it "a standing ovation," noting that it "tackles family secrets, toxic masculinity and socio-economic differences with incisive clarity and candor."
Acevedo had an extensive tour planned to promote her book, but due to the coronavirus pandemic she has shifted to doing events online and through social media.
For Dominicans, the book has helped keep alive a profoundly altering event, long after the memorials, vigils, and fundraising efforts for surviving family members.
"What we learned is it was a tragedy that all Dominicans felt," said New York City Council member Ydanis Rodriguez, whose district includes a significant population of Dominican descent. His advocacy led to the co-naming of an intersection in Upper Manhattan, to commemorate the flight.
"At the ceremony, I met a young woman whose father had died on the flight; she never had the chance to meet him," said Rodriguez. "There are children growing up who never met their grandparents, too, because they were killed in the crash."
In addition to the intersection of New York City's 181st Street and Amsterdam, designated Flight 587 Way, there is a memorial to the victims in Belle Harbor, Queens, designed by Dominican artist Freddy Rodriguez.
Council member Rodriguez believes it's important that Flight 587 be remembered.
"As Latinos and New Yorkers, we need to claim our presence, even when it includes loss. It is our responsibility to maintain the memory of the crash in solidarity with those families who lost loved ones.
Follow NBC Latino on Facebook, Twitter and Instagram.