In Illinois and Mexico, friends and relatives of a beloved U.S.-Mexican family are grieving their violent deaths as authorities look for leads on who might have killed them.
Six family members, including two children, were found inside a home in Gage Park, Chicago, on February 4. The deceased have been identified as Rosaura Hernández, 58, and Noe Martínez, 62, their son Noe Martínez Jr., 38 and daughter María Herminia Martínez, 32, and her two sons Leonardo Cruz, 13, and Alexis Cruz, who was 10.
According to the autopsy, the victims died of multiple sharp and blunt force injuries, except for one who died of gunshot wounds. The deaths have been declared homicides.
"There were no signs of forced entry to the residence. And, despite rumors and reports yesterday afternoon, the victims were not bound and there did not appear to be any ransacking of the house," Chief of Detectives Eugene Roy said in a news conference, "We have a theory that the family was the target, it was not a random act."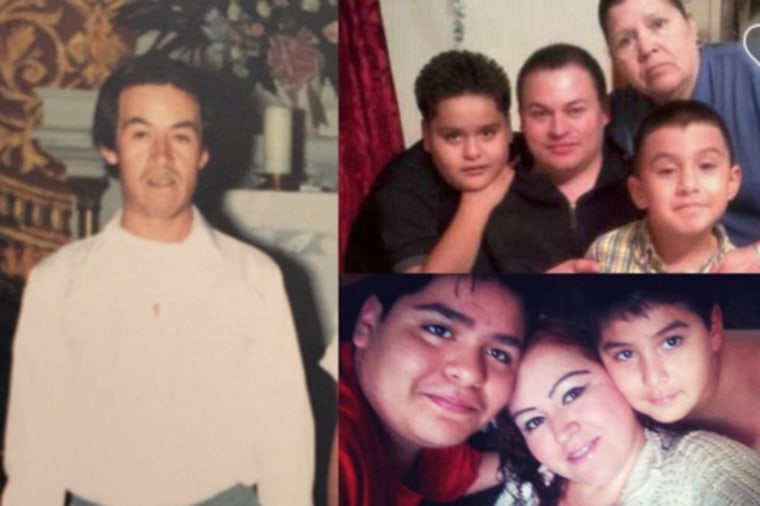 Outside of the Chicago home, grievers have placed crosses for each of the six victims.
A co-worker of the eldest Martínez called authorities after he had not shown up to work for two days, leading police to discover the bodies.
Related Article: Deaths of 4 Adults, 2 Children Found in Southwest Side Home Ruled Homicide
A neighbor, Hugo López, told NBC Chicago he was still in shock, saying: "I don't know who had the heart to do this." Neighbor Mayra Diego added: "We couldn't even think that something could happen to them because they were very nice, quiet people."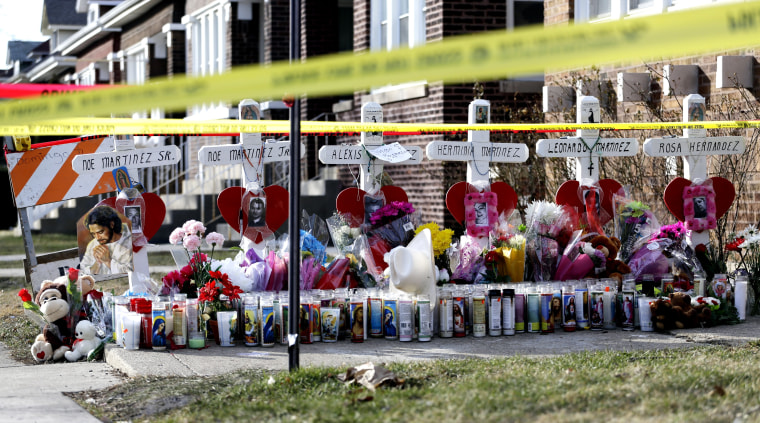 The family had been in the U.S. for 20 years. Martínez worked until he got U.S. residency for himself and his children. Noe Jr. worked as a steward at the airport and María Herminia worked cleaning houses.
Miguel Márquez Márquez, the governor of Guanajuato, posted on Twitter that the Mexican Consulate in Chicago confirmed that the family originated from La Noria de Gallegos, located in the municipality of Tarimoro in the Mexican state of Guanajuato. He asked authorities in Chicago to shed light on the circumstances of the murders and that those guilty be brought to justice.
Related Video: Dolor Por Asesinato De Mexicanos En Chicago
Family members in Mexico are devastated by the murders. "They go there to find a new life and what they found was death," said María Vega, a family member of the deceased, to Telemundo. Guadalupe Vega, María Herminia's grandmother who she visited once every year, tearfully said: "I was so glad when she came with her children."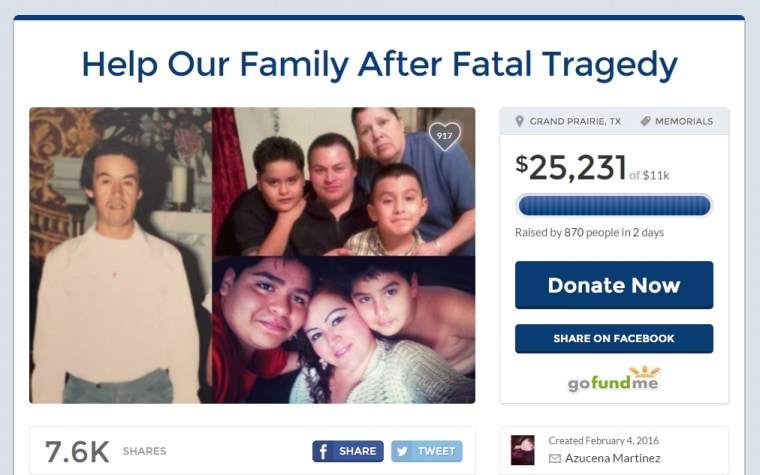 A Go Fund Me page was set up by the family's niece Azucena Martínez to raise money to help send the remains to Mexico as well as any additional funeral costs. "This has shocked and left their family, relatives and loved ones speechless and heartbroken as the household was nothing but a loving and gentle family that was always quiet," she wrote, "In the time of need the family asks for help in both prayers and donations to help send the bodies back to Mexico, where they would've wished to be buried."
The page raised over $25,000 from more than 800 donors in 2 days.