In the play "Growing Up Gonzales," a young boy eyes his abuela (grandmother) searching through the pockets of his abuelo's (grandfather's) pants for spare change. "I'm not stealing," the abuela declares, "I'm budgeting." In another scene, the mistress of a deceased family member shows up at his funeral, with explosive consequences. Later, a character blithely declares that, "Death is God's way of making the line short at Sears."
These vignettes – and more – come to life in a one-man show that takes a bittersweet look back at coming of age in the Bronx in the 1970s and 1980s. Written by Felix Rojas, "Growing Up Gonzales" stars Andres Chulisi Rodriguez and is currently playing at the Medicine Show Theater in New York City.
"Growing Up Gonzales" centers on the memories flooding back to "Johnny" when he cleans out the apartment of his deceased brother "Cisco." Lead actor Rodriguez plays Johnny, Cisco, and a host of other family members. Alternately raucous and moving, the play is set to run until April 9th.
Playwright Rojas told NBC Latino that "only a small percentage" of his play is autobiographical. "I think the message that Gonzales would like to deliver is that life is short," he said. "So often we get caught up in things, and forget to heal the wounds that prevent us from being the people we can be."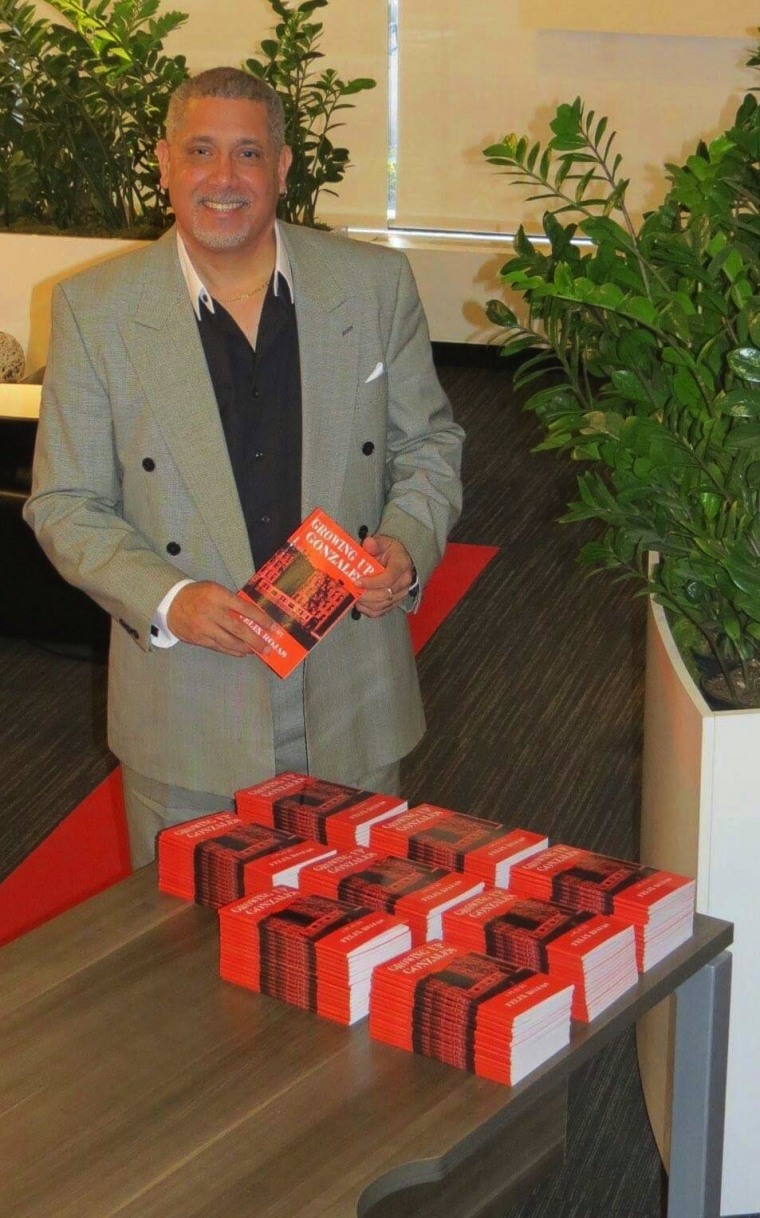 "Growing Up Gonzales" has had several earlier runs, beginning in 2010. Along the way, it has received generally positive reviews. A 2012 review in the New York Times pronounced it "part stand-up, part melodrama, and part cultural tourism." That same year, a review from the performing arts weekly Backstage called the show an "affectionate, gritty, and spicily authentic collage."
"Growing Up Gonzales" covers cultural terrain that will be familiar to many Puerto Ricans, such as making pasteles at Christmas, playing on a Roberto Clemente little league team, and watching the bombshell performer Iris Chacon on Spanish-language television. It also encompasses identity issues that will ring true to other Latinos. One young character wonders why he is American at school, Puerto Rican at home, and "Nuyorican" in Puerto Rico.
At the heart of Gonzales is the broken relationship between two brothers, Johnny and Cisco, each of whom inhabits his own world of loss and nostalgia. After reflecting on memories of his brother, Johnny says sadly, "I wish I could have taken this journey with you in life… instead of death."
Rojas is proud of the diverse audiences his play has attracted over the last several years. "I write from experience, and life has no genre," he said. "Your soul has no ethnicity. I hope to write in way that attracts everybody."
In a nod to the fact that not all of its audience is Latino, Gonzales begins with a tongue-in-cheek voiceover defining such terms as bochinche (gossip) and chilla (mistress).
The theater industry is a challenging environment for Latinos. In 2016, a report by the Asian American Performers Action Coalition found that diversity had hit a record high in the Broadway and top 16 nonprofit Off-Broadway theaters they surveyed. Still, despite a "definite upward trend in the casting of actors of color," Latino actors were cast in only 3 percent of all roles.
Similarly, a 2010 study on the demographics of Off-Off-Broadway performers, directors, and producers found that only 4 percent were Latino. In comparison, Latinos make up about 28 percent of the population in New York City.
According to A.B. Lugo, interim executive director of the Hispanic Organization of Latin Actors (HOLA), Latinos in solo shows are part of a larger trend of Latinos creating their own content. "Especially in the YouTube age, there seem to be more people writing, creating, and performing their own works and in solo pieces," he said. "This is important for Latinos and people of color, who might not have as many opportunities available to them as others. So people make their own."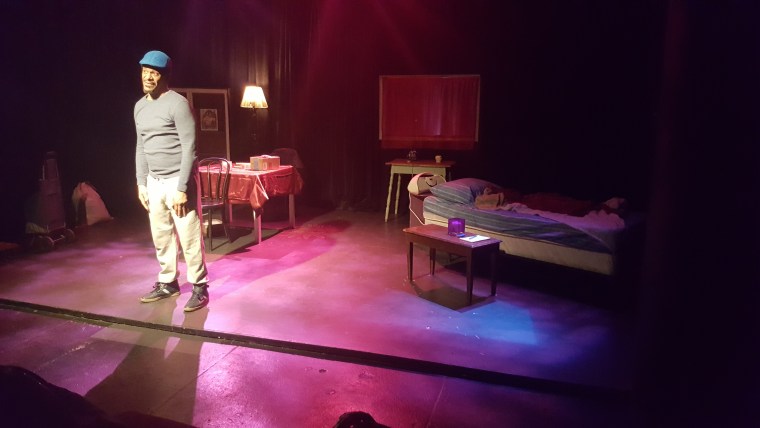 Lugo noted a string of Latino performers who have done successful solo shows, including Elaine Del Valle, Marilyn Torres, Brian Quijada, and Dan Guerrero. Lugo said that writers and performers use solo vehicles to get representation and gain increased visibility in the business. Word of mouth, he added, is important. "If you get a good review in the New York Times, people will come."
The playwright of "Growing Up Gonzales" does not take support from the Latino community for granted. "A lot of people coming to my show, it is the first time they're seeing a play," Felix Rojas said. "Latinos will often go to see a show to support the work, the cause, the community. But they have to be entertained as well, or people will stop going."
Actor Andres Chulisi Rodriguez told NBC Latino that he was attracted to "Growing Up Gonzales" because it reminded him of his own life. "It is so rare to see theater about Latinos and our upbringing," he said.
In "Growing Up Gonzales," Rodriguez is on stage alone for over two hours. Yet Rodriguez – whom a review in the New York Daily News described as "the love child of stage legend Harvey Fierstein and sitcom queen Sofia Vergara" – is a veteran of several one-man shows. He has won an HOLA Award for his work, and is the author of a collection of essays, "Slips, Trips, and Falls."
To Rodriguez, some of the more serious elements of Gonzales feel very personal. "I myself am in recovery, and I lost a sister to HIV/AIDS," he said. "Every time I do the play, it is a very healing experience for me. It keeps upfront the purpose of why I do what I do."
Rodriguez believes that Latino theater audiences will keep growing, pointing to the commercial success of shows like On Your Feet! and Hamilton as proof that a larger potential audience exists. He cited the vibrant community of Latino theaters in New York City as well as several long-running shows with Latino themes.
Rodriguez hopes that audiences leave "Gonzales" with a "sense of purpose and identity."
"I want people to leave this play knowing that they can heal, that they can still do what they want to do," he said. "I just want people to recognize that we are human and things are going to happen. But we can move on – and we can be strong."