A toddler who came across the border with her mother seeking asylum died after receiving inadequate medical care in ICE custody, according to lawyers for the woman.
Yazmin Juárez came to the United States in March with her 18-month-old daughter Mariee. In May, the little girl died. The Guatemalan mother and her lawyers now plan to file several lawsuits alleging that negligence and inadequate medical care when they were held in detention led to the toddler's death.
Juárez, 20, filed a notice of claim Tuesday against the city of Eloy, Arizona, which is the primary contractor of the facility 900 miles away in Dilley, Texas, under an unusual arrangement between Immigration and Customs Enforcement, Eloy and CoreCivic, the private company that runs the facility.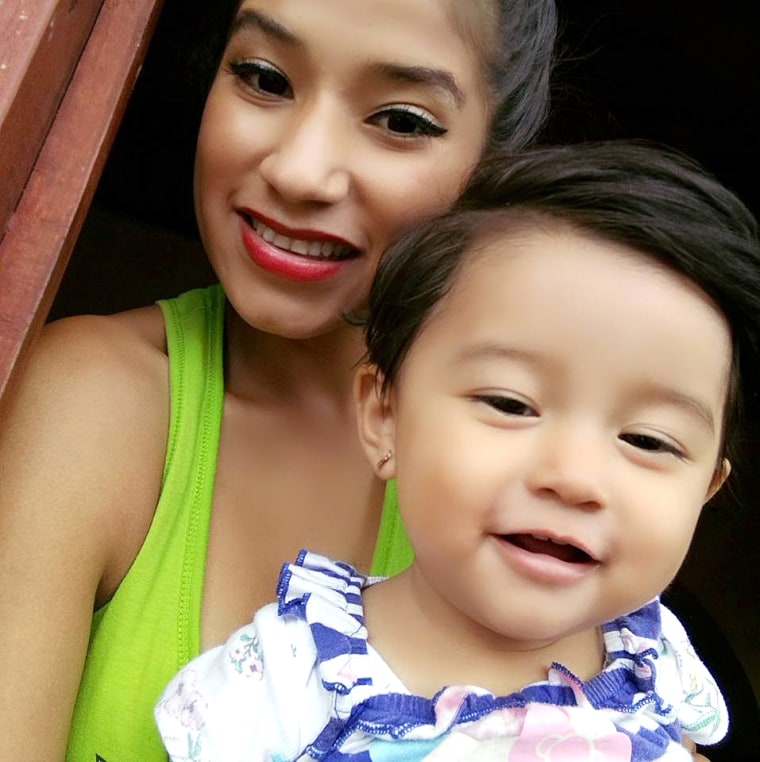 "Mariee's tragic death resulted from the unsafe and unsanitary conditions in immigration detention at the South Texas Family Residential Center in Dilley, Texas, and the inadequate, substandard medical care Mariee received there," Arnold & Porter, the law firm representing Juárez pro bono, said in the claim.
Juárez and Mariee were transferred to an Immigration and Customs Enforcement facility in Dilley on March 5, a few days after they crossed the border and requested asylum, according to a statement from the law firm. Mariee had no health problems at the time, according to the statement.
"Mariee was a completely normal, happy, healthy, beautiful little 18-month-old girl," said R. Stanton Jones, a partner at the law firm. "She had never had any medical problems or chronic medical conditions of any kind."
At the detention facility, Mariee became sick with a severe respiratory infection that went "woefully under-treated for nearly a month," according to the law firm. Juárez continually sought attention from medical staff but she was prescribed medications that did not improve the child's condition and Mariee continued to get worse, according to a timeline provided by the law firm.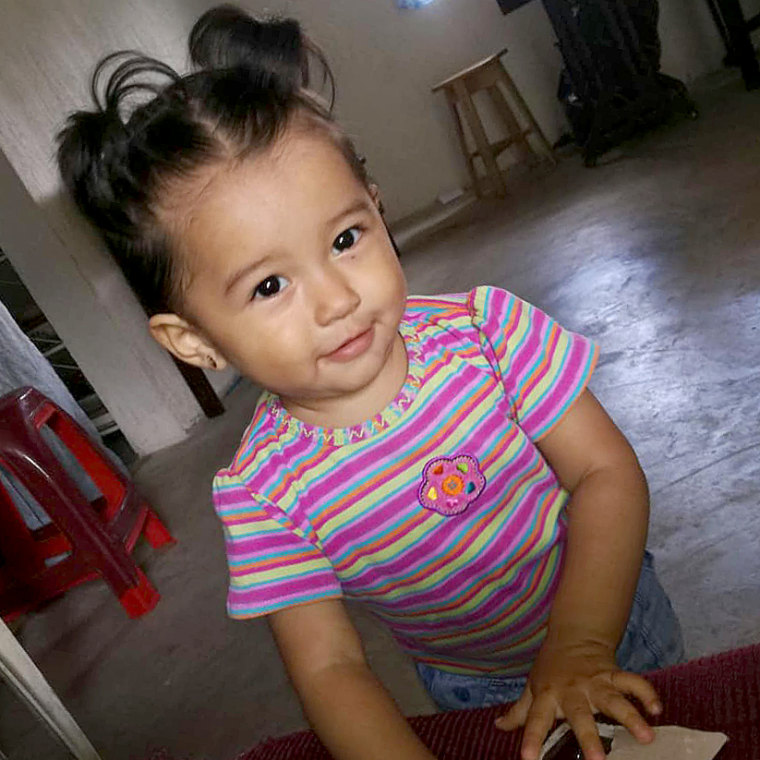 "A mother lost her little girl because ICE and those running the Dilley immigration prison failed them inexcusably," the law firm said.
Juárez took Mariee to see medical staff on March 11 and the little girl was diagnosed with an acute upper respiratory infection, according to the timeline. Over the next two weeks, Juárez brought Mariee back for treatment multiple times, with the little girl losing weight and suffering from high fevers, coughing, congestion, diarrhea and vomiting, according to the timeline.
Juárez told VICE News she was getting desperate and had her mother in New Jersey wire her money to buy tea and lemon for Mariee.
"I was desperate because of my daughter," she said. "I would cry to my mother like crazy."
Jones said during her stay, Mariee only saw a physician once, and at all the other visits she was tended to by physician's assistants, a registered nurse and licensed vocational nurses.
A pediatrician who reviewed Mariee's medical records said "this is way out of the norm of how we would treat a child."
"If a child was having respiratory symptoms and fevers for more than five or six days, I would want to get a chest X-ray and see what's going on in the lungs," said Benard Dreyer, a pediatrician and past president of the American Academy of Pediatrics.
"They should have sent that child for an emergency room visit well before the child was discharged," he said.
"Kids do die of pneumonia, but it's very rare, especially if they're hospitalized reasonably early," Dreyer said.
Juárez and her daughter passed the first step in their asylum claim and were released from ICE detention on March 25 and put on a plane to Juárez's mother's house, according to the timeline. Juárez took Mariee to the hospital the next day and the little girl remained hospitalized at different locations for six weeks before dying on May 10.
"Mariee spent six weeks in essentially pediatric intensive care at three different hospitals because she needed increasingly specialized treatment," Jones said. "There were extraordinary medical interventions undertaken after her release from Dilley but it was just too late."
Dreyer said Mariee's records showed that when she hospitalized she had multilobar pneumonia, meaning the infection had spread to more than one lobe in her lungs.
"That did not happen in 24 hours," he said.
Jones said Juárez owes more than $2 million in hospital bills, and the costs are still arriving.
ICE declined to comment on the specifics of Mariee's case, but said in a statement that it "takes very seriously the health, safety and welfare of those in our care."
"ICE is committed to ensuring the welfare of all those in the agency's custody, including providing access to necessary and appropriate medical care," the agency said. "Comprehensive medical care is provided to all individuals in ICE custody."
The agency added that it spends more than $250 million a year on health care services.
CoreCivic said in a statement that it had "deep sympathy for the family and the tragic loss of their child" and that ICE, not CoreCivic, provides health care services at its facilities.
Jones said he said he believed Mariee would still be alive if the two had not been detained at the facility.
"There's no question in my mind," he said. "It caused her death."