A new documentary is examining the devastating and fatal 1994 bombing of a Buenos Aires, Argentina Jewish organization and the mysterious death two decades later later of a prosecutor investigating the case.
'Los Abandonados', a documentary about the AMIA (Argentine Israelite Mutual Association) bombing on July 18th, 1994, in Buenos Aires that killed 85 people and injured hundreds, premiered Wednesday. The film also addressed the timeline of Special Prosecutor Alberto Nisman's involvement in the case as well as his suspicious death earlier in 2015.
The Newseum's Annenberg Theater in Washington, DC, hosted the world premiere screening of the film Wednesday September 30th followed by Q&A with Director Matthew Taylor.
Related Article: How Death Of Top Prosecutor Is Rocking Argentina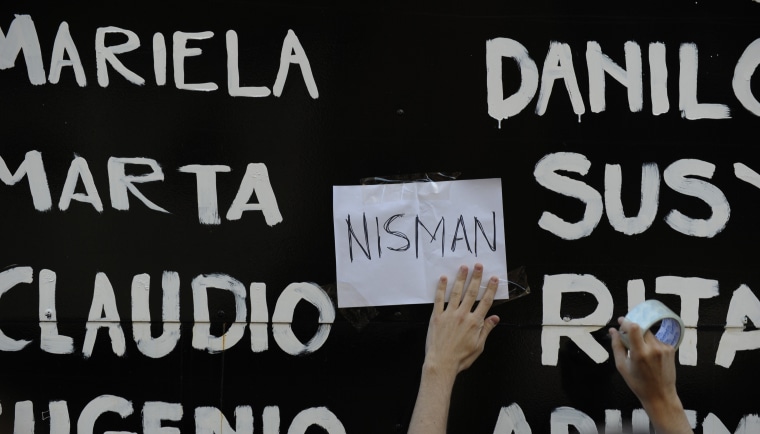 The AMIA bombing investigation was notorious for technical oversights and eventually went to Alberto Nisman, who was chosen as Special Prosecutor in 2004 by former President Néstor Kirchner. Nisman's investigation extended over 10 years, and according to reports, it linked the government of Iran to the attack and alleged that the Argentinian government attempted to cover up Iran's involvement in order to restore international trade relations.
On January 14, 2015, Nisman accused current President Cristina Fernández de Kirchner, as well as Foreign Minister Héctor Timerman and other government officials, of concealing Iran's alleged role. Four days later, Nisman was found dead from a gunshot wound to the head in his apartment, just a few hours before he was set to present his findings to Congress.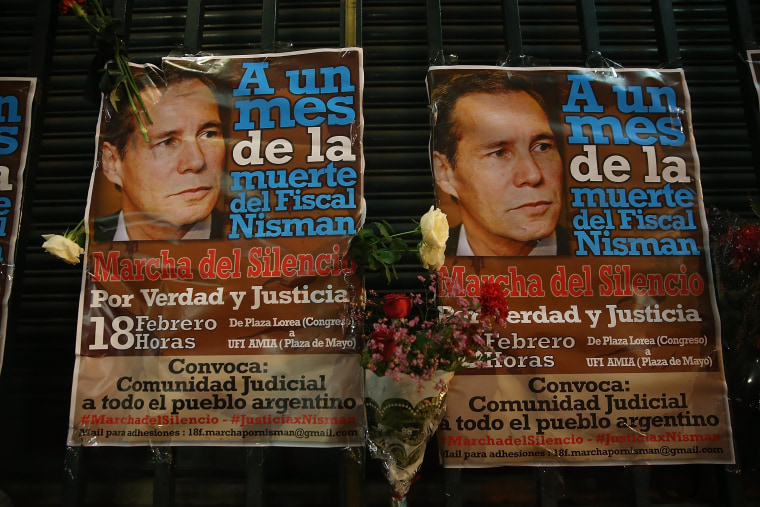 Matthew Taylor, the director and writer of the film, dropped the production of another project when he and a friend read of Nisman's death and decided to make the topic his directorial debut.
The documentary attempts to give a thorough look into the numerous sides of the investigations and includes interviews with Argentinian journalists Daniel Santoro and Hugo Alconada Mon as well as public officials such as former Secretary of Intelligence Miguel Ángel Toma.
Nisman's death has been under scrutiny as his death was initially reported as a suicide but many suspected foul play and demanded a proper investigation. Over 6 months later, investigations into Nisman's death and the AMIA attack are ongoing without certain answers.
The feature film release comes just days after President Fernández de Kirchner spoke at the United Nations Assembly in New York City, her last speech as president as her second term comes to an end in December, where she addressed the issue of the AMIA. "I always maintained that the AMIA [bombing] was a complicated chessboard of international politics," she said, "Today I feel that, in addition to the chessboard, it is a spider web, a web of outside interests to my country; a web in which, like all other spider webs, only the weak and the little ones get trapped and the others remain outside."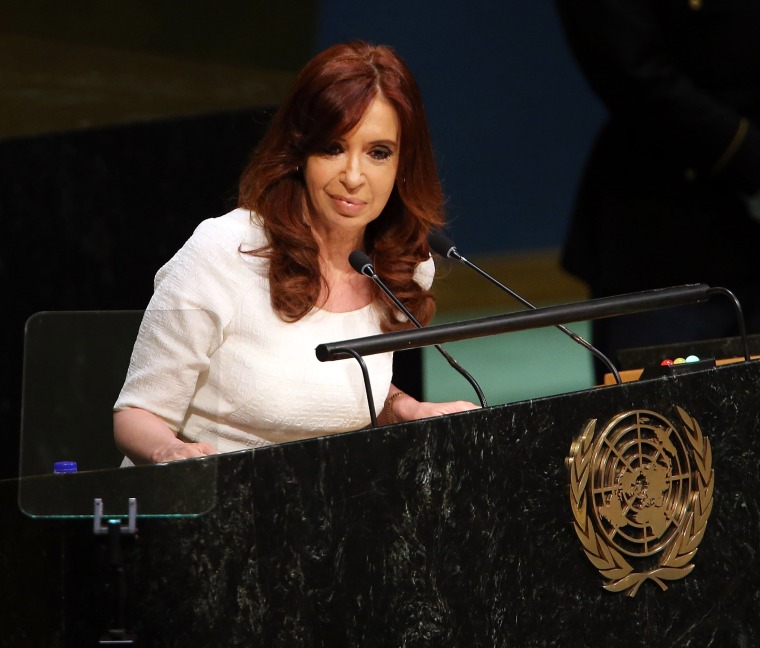 "We ask for the cooperation, then, of the country [the Islamic Republic of Iran] whose citizens are accused. In Argentina, my government, our government will continue to tirelessly seek the truth and justice in the AMIA attack."