Many Latino children across the U.S. are waking up on January 6th to presents and more importantly to a cherished tradition: El Día de los Reyes — or Three Kings Day, also known in the Christian religion as the Feast of the Epiphany.
The day commemorates the Bible story of the Three Wise Men who traveled to welcome the infant Jesus to the world with gifts of frankincense and myrrh. For families in Spain and in many Spanish-speaking countries, the day is as important as Dec. 25th is for U.S. children.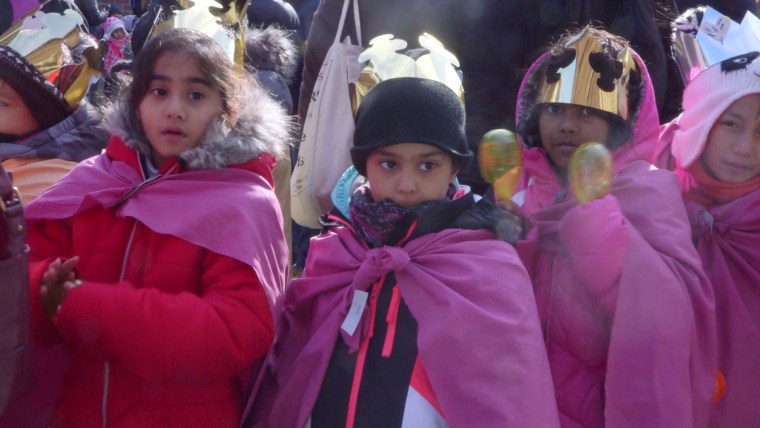 Susana Torres, a Mexican American mother who lives in Denver, Colorado tells NBC that her children do not wait for Santa Claus to receive gifts — instead they anxiously wait for Los Reyes Magos (The Magi).
"El Dia de Los Reyes Magos is important to me because it's tradition," Torres explained. "It also comes from a real scenario that's happened in life. It's a huge part of the Latino culture - also not as commercial as Christmas, it's a lot more real."
RELATED: On Three Kings Day in 2016, New Yorkers Celebrate with Beloved Parade
Torres said her family has observed Three Kings Day for four generations. She hopes her children continue to observe the holiday with their children and grandchildren because it's an integral part of their culture and history.
Aurora, Colorado resident Nelson Ramirez said he gives his children all their gifts on Three Kings, but he considers January 6 more of a religious celebration.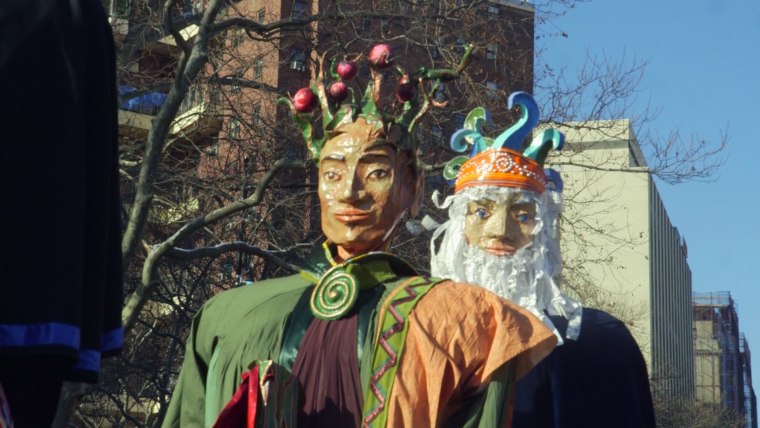 "Christmas has become all about gifts - I love this time because it's a time to celebrate God. My favorite part is also seeing all the people dressed up in costumes," Ramirez said.
In New York City, the iconic El Museo del Barrio, a prominent museum that celebrates Puerto Rican and Latino culture, is holding its massive parade through Upper Manhattan with floats, music, "Three Kings" and even camels, which transported the Wise Men to visit baby Jesus. This is the parade's 40th year; last year one of the "Three Kings" was Sonia Manzano, known to millions as Sesame Street's beloved "Maria."
One of the 2017 parade's "Three Kings" is acclaimed Marvel comic book artist Edgardo Miranda-Rodriguez.
Like other Latinos around the country who strive to continue the Three Kings tradition, Miranda-Rodriguez sees his "King" role as crucial for uplifting his community and keeping its cherished traditions.
He grew up in Brooklyn, New York, where he helped organize Three Kings Day festivals for his neighborhood's Latino community center, El Puente.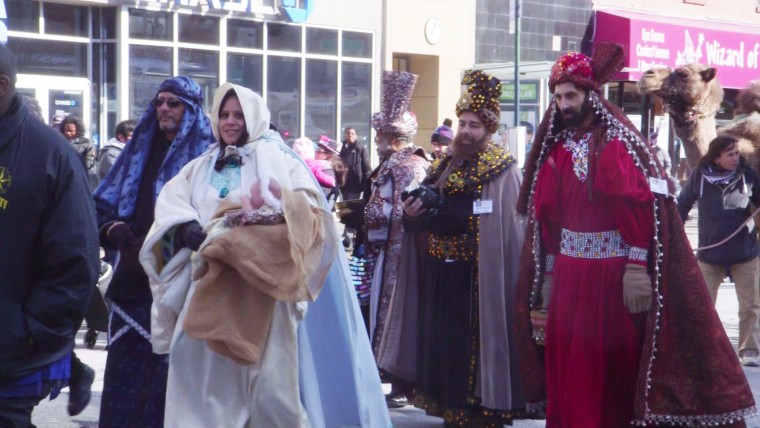 "These events taught me the power of our heritage and of charity," said Miranda-Rodríguez. "I feel empowered being asked to represent not only my family, but my heritage as a Puerto Rican."
The comic book artist has drawn high praise as the creator of La Borinqueña, a strong Afro-Puerto Rican woman with superpowers who uses them to help others. To him, culture is strength.
"It's our superpower and I'll be a King for not only my family, but for all of our families in attendance."
"New York City may be changing with gentrification and economic development, but our culture and heritage stands the test of time," Miranda-Rodriguez said to NBC Latino.
In Colorado, Susana Torres expressed a similar sentiment as she prepared for the holiday.
"Don't forget where you came from and who you are," Torres said. "We can't lose our culture and identity. It's our job to preserve our culture and continue traditions like El Dia de Los Reyes Magos."
Additional reporting by Marissa Armas.