Rudy Valdez' film begins with a typical family scene. A young girl is preparing for a dance recital, as her father helps her and her little sisters get ready. An uncle films the occasion for a home movie. The girls' mother tells them how much she loves them. But she is not with her daughters in their Midwestern home. She is only a voice on the phone, because Mom is incarcerated.
This juxtaposition of family life and the criminal justice system is at the heart of "The Sentence," a documentary airing Monday on HBO. Filmmaker Valdez draws from hundreds of hours of footage to show how the imprisonment of his sister, Cindy Shank — a result of mandatory minimum sentencing laws — affected their entire family over the course of nearly a decade.
Cindy Shank's conviction stemmed from a prior relationship, with her then-boyfriend, Alex, a drug dealer who was murdered in 2002. When police officers searched the home that the couple shared, they found guns, drugs and a large amount of cash.
As a result, Shank was charged with conspiracy to distribute cocaine. She turned down a plea deal, and the government seemingly dropped the case. Shank moved on with her life — until the federal government issued a warrant for her arrest in 2007. Under the mandatory minimum sentencing laws, in 2008 she was sentenced to 15 years in prison.
Valdez never set out to make a documentary about his sister's prison sentence.
"I was just planning to make home movies of the family, so she could see later what she was missing," he said. "Then when I was filming the dance recital, it clicked for me: I had the opportunity to tell the story you don't see when people are incarcerated, the stories of the families and children left behind."
In fact, Valdez had never made a film before. "The first thing I ever shot, the first thing I ever rolled on, was this film," he said. "I literally went out and bought 'Filmmaking For Dummies' to start learning what I needed to know." He took jobs on film sets to learn more about the process of making a movie.
All the while, Valdez was filming Shank's daughters as they grew up without her, as well as her husband and parents. Cindy Shank's oldest daughter says about her mother in the film, "I think about her every second of the day and the night." Shank's mother observes that, "When you have someone like that locked up, you're locked up, too."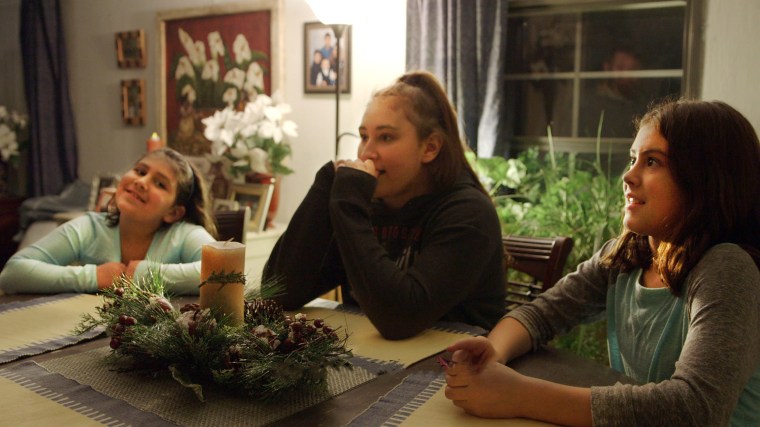 Through the process of turning his home movies into a film, Valdez became an activist for his sister and others like her. But he did not intend for the film to focus on her goal of obtaining clemency; he wanted it to be part of a movement for systemic change. "The goal was to show time, what these sentences do to a family, to kids, and what the true ramifications of these crazy sentences are."
Mandatory minimum sentences took hold at the end of the 1980s. Prior to these laws, judges had discretion in sentencing, and could take into account extenuating factors. Once sentencing guidelines became mandatory, judges had no such discretion, even in cases involving nonviolent drug offenses.
Studies have shown that harsher sentences and higher rates of incarceration do not have a big impact on crime. Despite this, Attorney General Jeff Sessions has stated that mandatory minimum sentences help protect the country from violent crime. Last year, he rescinded an Obama-era memo that advised prosecutors to avoid charges for low-level drug offenders, and criminal justice reformers are worried that he will restart the so-called war on drugs.
Mandatory minimum sentences disproportionately affect Latinos. A 2017 report from the U.S. Sentencing Commission found that Hispanics constituted the largest group of offenders — 40 percent — convicted of an offense carrying a mandatory minimum penalty. This is why some Latino advocates have rallied around the issue of sentencing reform.
"Cindy's case is not an outlier," said Kevin Ring, president of Families Against Mandatory Minimums. "There is a whole category of cases like hers, enough that people refer to it as 'the girlfriend problem,' whereby a criminal's girlfriend or partner can be held fully liable for his crimes."
Ring sees "The Sentence" as an opportunity to inform people about the criminal justice system. "The film does a marvelous job showing the human cost of our sentencing laws. This is about a family coping with their circumstances, and we encounter thousands of families like this every year."
Valdez deliberately left the politics of mandatory minimums out of his film. "I wanted to make a film that did not talk about policies or alienate anyone. Because it is apolitical, it actually allows people to make up their own minds."
"The Sentence" won the U.S. Documentary Audience Award at the Sundance Film Festival this year, and Senators Mike Lee (R-Utah) and Cory Booker (D-NJ) hosted a screening of the film on Capitol Hill in July.
Valdez noted that people often say that the criminal justice system is broken. He disagrees. "The system is working the way it is designed to work. What we need to do is change it, to change how we incarcerate people and address the underlying problems that bring people to the criminal justice system."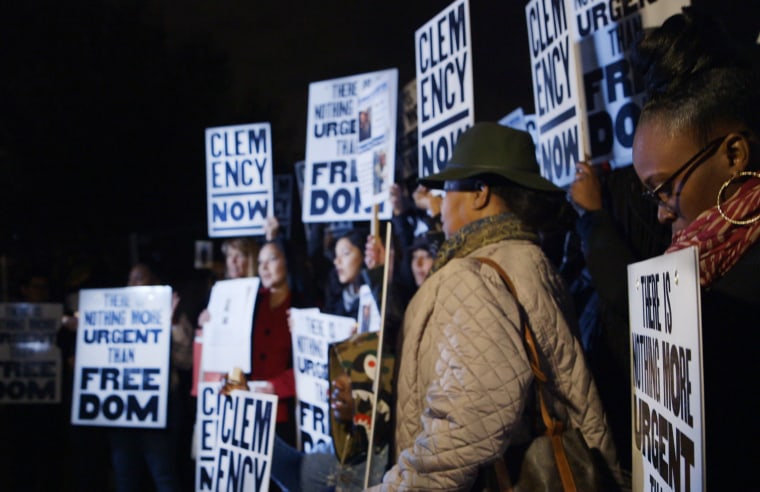 A January poll by the Justice Action Network found that 87 percent of voters strongly support replacing mandatory minimum prison sentences for non-violent offenders with a system that allows judges more discretion.
For Cindy Shank, watching "The Sentence" was an emotional experience. "To be honest, it was devastating the first time I saw it, because I saw how much I'd missed of my daughters' lives," she said. "I probably really saw only half of it, because I was crying through the other half."
After Shank spent nearly nine years behind bars, her sentence was commuted by President Obama and she was released in December 2016.
Shank acknowledges her guilt in not going to the police about her ex-boyfriend, but feels that her sentence was too harsh. She believes that her true sentence was missing her daughters grow up.
Shank hopes that "The Sentence" helps people think about who we are imprisoning, and why. "I could be anybody's sister, wife, mother or daughter. I was blessed to have a brother fighting for me, who wouldn't stop, but how many people have that?"
Raul A. Reyes is an NBC Latino contributor. Follow him on Twitter at @RaulAReyes, and on Instagram at @raulareyes1.