Major League Baseball holds its 88th edition of the annual All-Star Game on Tuesday night from Marlins Park in Miami, Florida. Known as "The Mid-Summer Classic", this exhibition game (which is mostly voted on by the fans) puts the game's best talent on the field at the same time.
And as the Latino presence in baseball continues to grow, so does the number of Latino players getting All-Star bids. Here are the Latino players participating in this year's All-Star festivities:
National League:
Colorado Rockies third baseman Nolan Arenado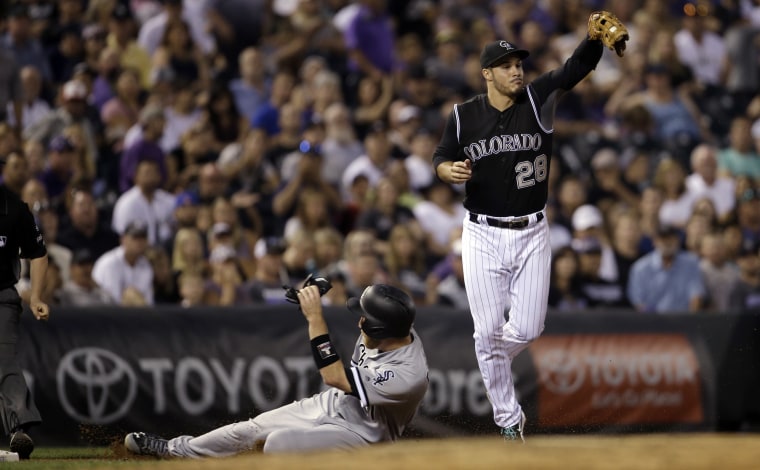 Making his third straight All-Star game appearance, this 26-year-old is one of only two Hispanic players in the starting lineup for the National League this year. Arenado was born in California but is of both Cuban and Puerto Rican descent. He was drafted by the Rockies in 2009, but didn't make his Major League Debut until 2013. While he still has many years ahead of him, three straight All-Star games in his first five seasons isn't a bad start to a young career.
Miami Marlins outfielder Marcell Ozuna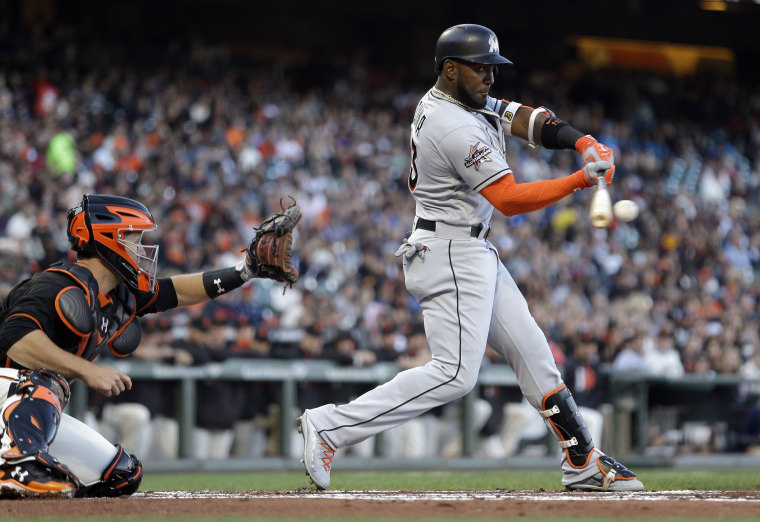 This 26-year-old Dominican is the other Hispanic starter for the NL, and it's an historic achievement. Not only is this back-to-back All-Star bids for Ozuna, but it's also consecutive All-Star starts for him as well. On top of that, he's the only Marlins outfielder in franchise history to start in the Mid-Summer Classic.
That's very significant, when you consider the team's strong history of All-Star outfielders such as Gary Sheffield (1993, 1996), Jeff Conine (1994 and 1995), Moises Alou (1997), and Ozuna's teammate Giancarlo Stanton. With the Marlins hosting the event this year, Ozuna will take the term "home field advantage" to the next level.
St. Louis Cardinals catcher Yadier Molina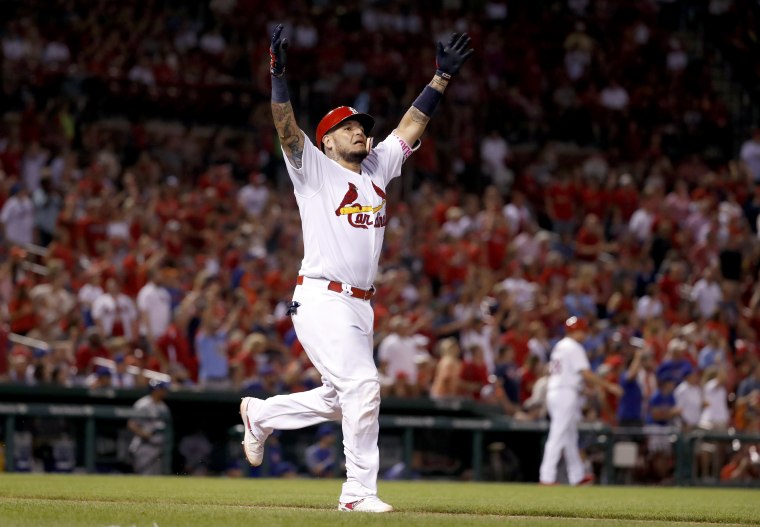 "Yadi" as he's affectionately known by his teammates, will be making his eighth All-Star appearance on Tuesday night. This year will be the fifth year that he's had to come off the bench. But 2017 has already been an All-Star year for the 34-year-old Puerto Rican, if you think about it.
In March he helped push Puerto Rico's National Team to a second place finish in the World Baseball Classic, their best finish in that event. And for nearly a decade, Molina has been the gold standard for the catchers' position in terms of his consistency (1,665 career hits), accolades (two World Series rings), and over 12 individual awards. By now, the All-Star game is pretty much a formality for Molina.
Miami Marlins outfielder Giancarlo Stanton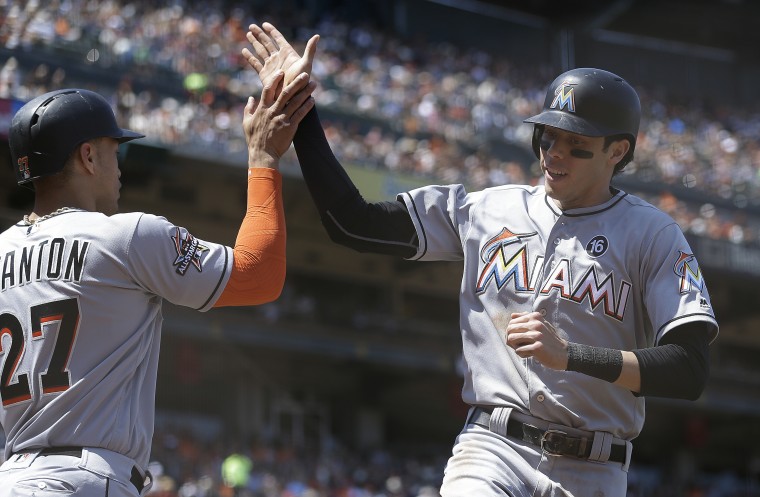 Stanton will be the starting designated hitter for the NL for the All-Star game.The Marlins' $325 million man will also be headlining Monday night's Home Run Derby (he won that event last year). The 27-year-old, who's Puerto Rican on his mother's side, is the cornerstone of a franchise that is in the final stages of a rebuilding process. He'll definitely be the team's ambassador as the host of this year's All-Star events.
Atlanta Braves outfielder Ender Inciarte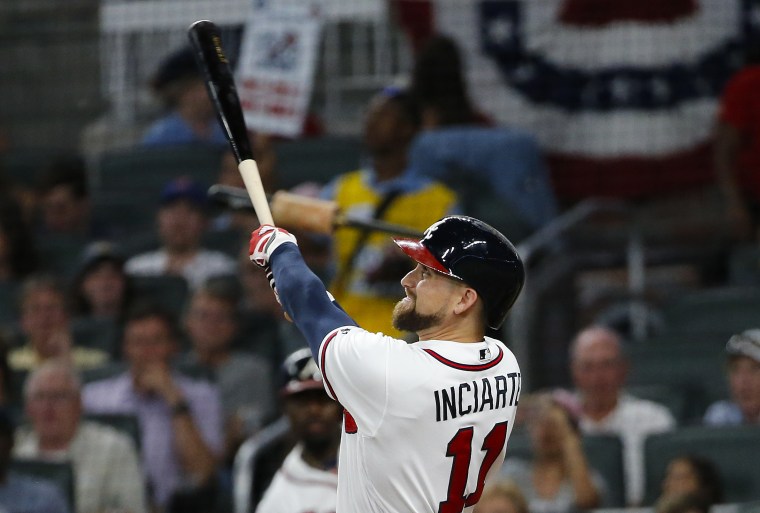 You know you've arrived when you get your first All-Star selection, and that's exactly the case for this 26-year-old from Venezuela. Inciarte is not the first Venezuelan to play in the All-Star game, and he won't be the last, but hopefully for him this All-Star game will be the first of many.
RELATED: MLB'S History Is Rich With Latino Legends
St. Louis Cardinals pitcher Carlos Martinez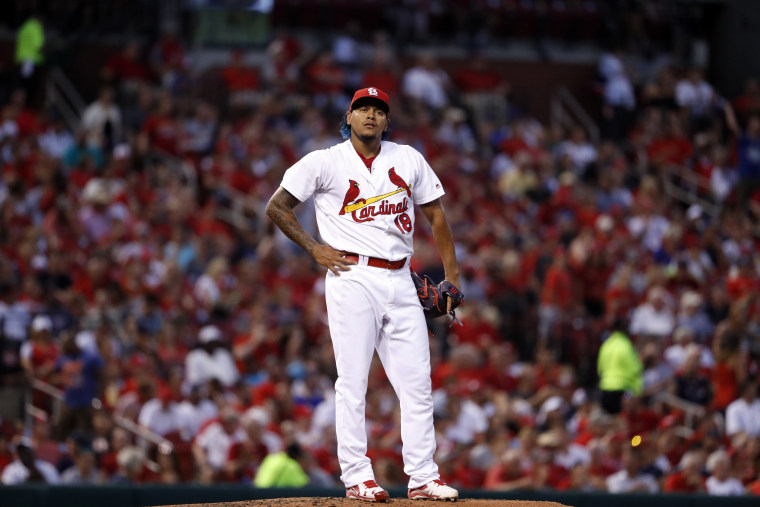 Now making his second All-Star appearance, the Cardinals prized 25-year-old right-hander has the perfect platform to bring awareness to his Tsunami Waves Foundation. He created the charitable organization to help those in need, especially in his native Dominican Republic. Giving back is an important part of Martinez's daily life; baseball gives him the means to do so.
American League:
Houston Astros infielders Jose Altuve (second base) and Carlos Correa (shortstop)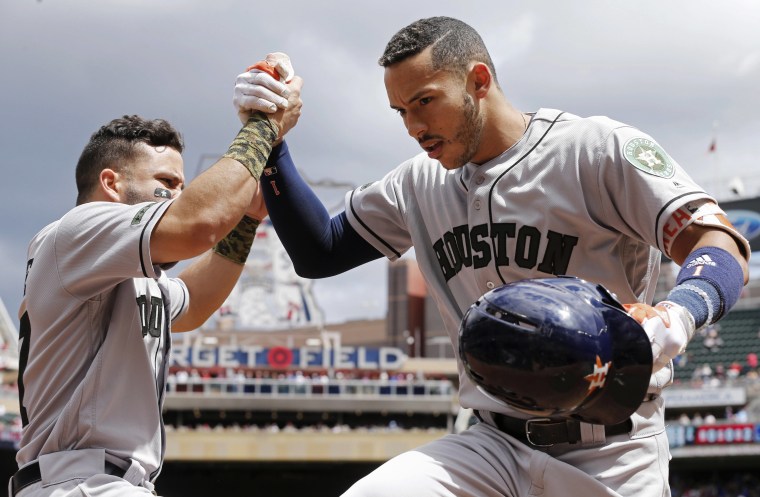 These middle infielders are the engines that make the Astros go game-by-game. Altuve, born in Venezuela, is playing in his fifth All-Star game. This ties him with Astros great Lance Berkman for the second most All-Star appearances in team history. Correa, who is Puerto Rican, is playing in his first All-Star game, and will be the first shortstop in Astros history to start in the Mid-Summer Classic.
Cleveland Indians third baseman Jose Ramirez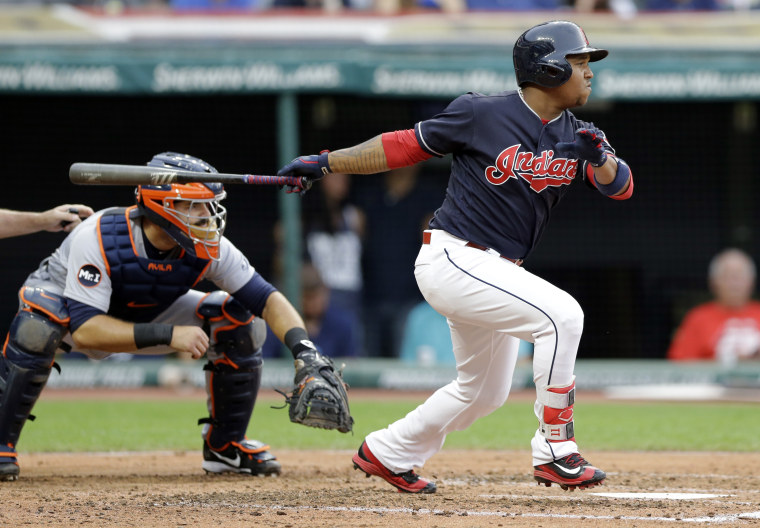 This 24-year-old Dominican is also making some history with his All-Star nod. Not only is this the first All-Star game for Ramirez, but he'll the first Indians player to start the game at third base since Travis Fryman did so back in 2000.
Kansas City Royals catcher Salvador Perez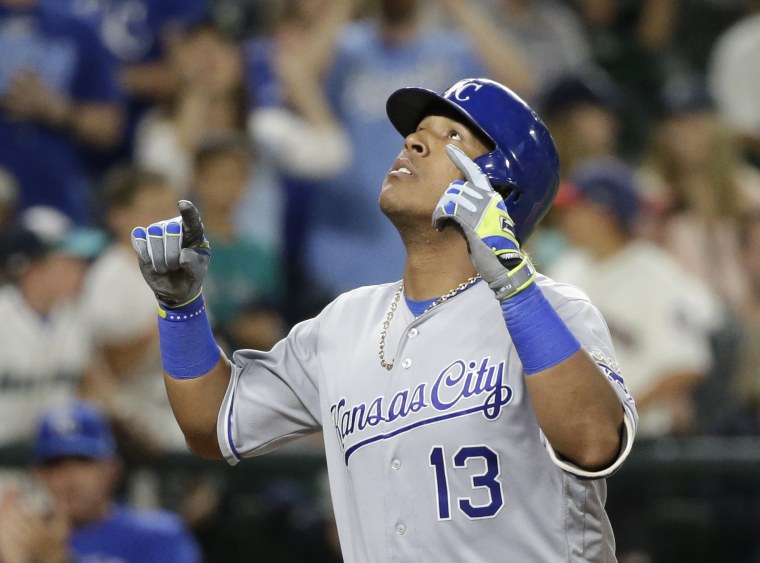 Many consider this 24-year-old Venezuelan to be the American League's version of Yadier Molina. While that debate rages on, the significance of Perez's All-Star nod for 2017 is not up for debate. That's because he's starting for the AL for the fourth straight year. The only other catcher to do so is 2017 Hall of Famer Ivan Rodriguez. That's some elite company right there.
RELATED: 'A Special Man': Roberto Clemente's Son Talks About Dad's Legacy, Upcoming Auction
Oakland Athletics first baseman Yonder Alonso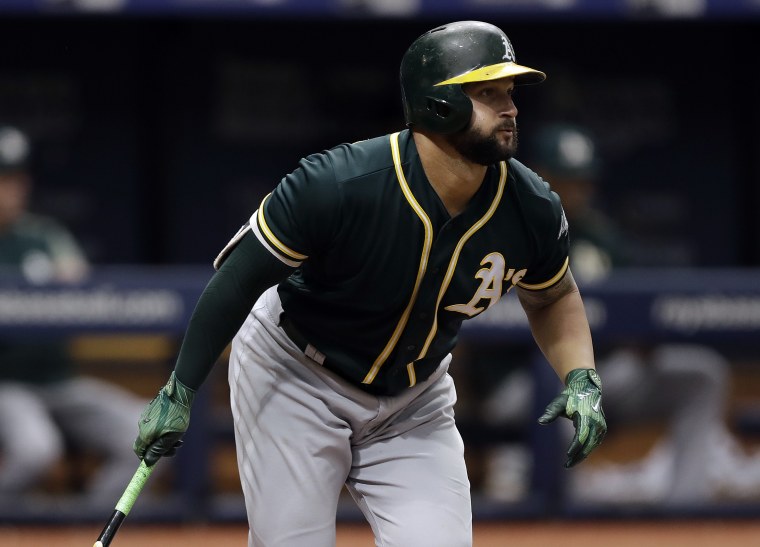 Alonso is one of many Latinos on the American League bench this year. Alonso is making his first All-Star appearance at the age of 30, and he is one of baseball's many Cuban success stories. He fled the island with his family in 1996 and settled in Miami, the site of this year's All-Star game. He made his Major League debut with the Cincinnati Reds in 2010, but he joined Oakland last year and has become a staple of the franchise.
New York Yankees infielder Starlin Castro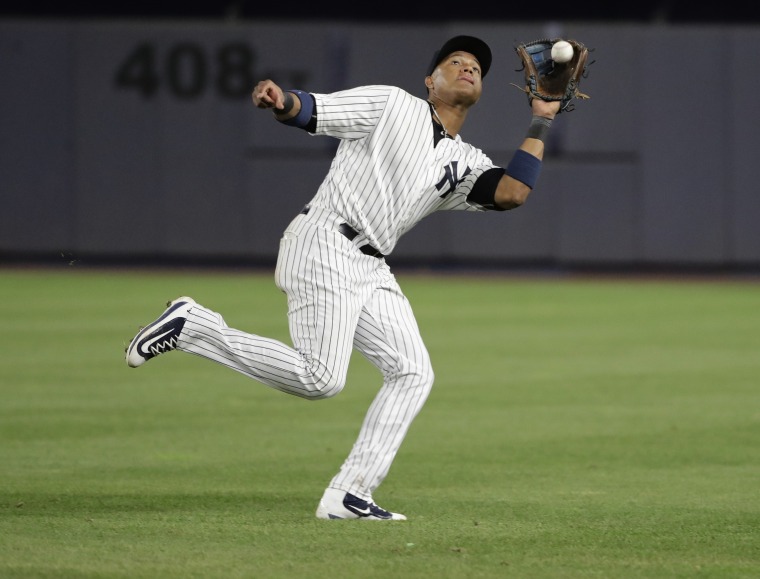 This is the fourth All-Star selection for Castro, 27, who hails from Monte Cristi in the Dominican Republic. But it's his first as an American League player. His previous three selections came as a member of the Chicago Cubs.
Seattle Mariners second baseman Robinson Cano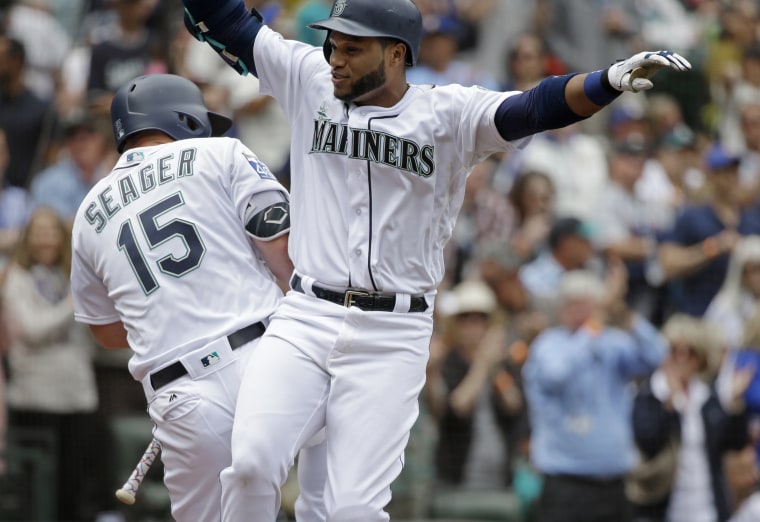 As a member of the New York Yankees, Cano played in five consecutive All-Star games between 2010 and 2014. Now the Dominican slugger is playing in back-to-back All-Star games for the first time in a Mariners uniform.
Cleveland Indians shortstop Francisco Lindor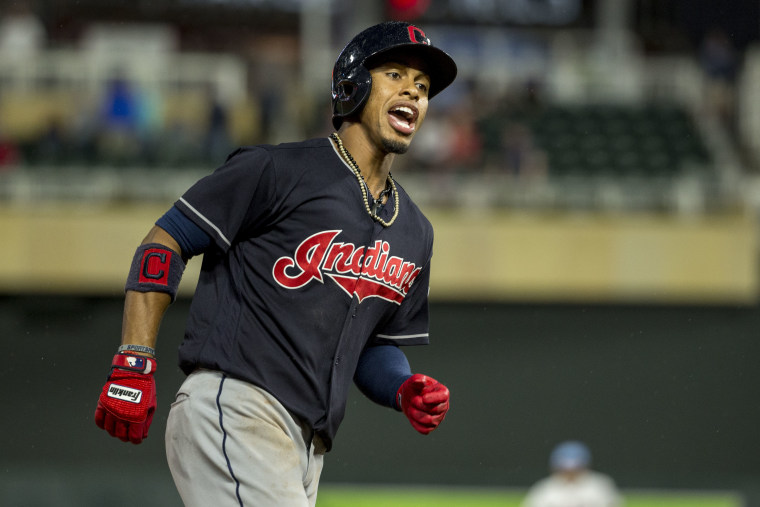 Another member of Puerto Rico's famed WBC squad, Lindor, 23, is playing in his second straight Mid-Summer Classic. He is originally from the town of Caguas.
Minnesota Twins infielder Miguel Sano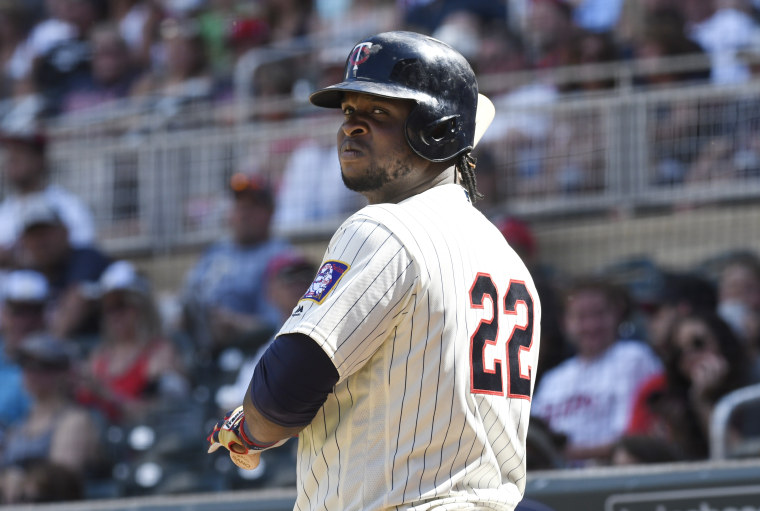 It's a year of firsts on two fronts for Sano, who is 24. Not only is this the Dominican's first-career All-Star appearance, but he's also making his rookie appearance in Monday night's Home Run Derby.
New York Yankees catcher Gary Sanchez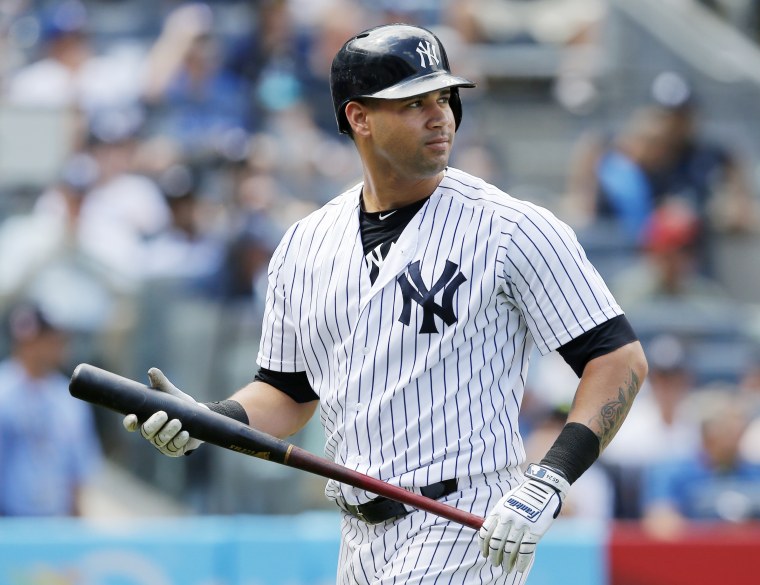 From the Dominican Republic to the New York Yankees to first-time All-Star: That's Sanchez, 24, in a nutshell as he joins the long list of Yankee All-Star catchers. It's a list that includes names such as Jorge Posada, current Yankees manager Joe Girardi, Hall of Famer Yogi Berra, and Mike Stanley.
Chicago White Sox outfielder Avisail Garcia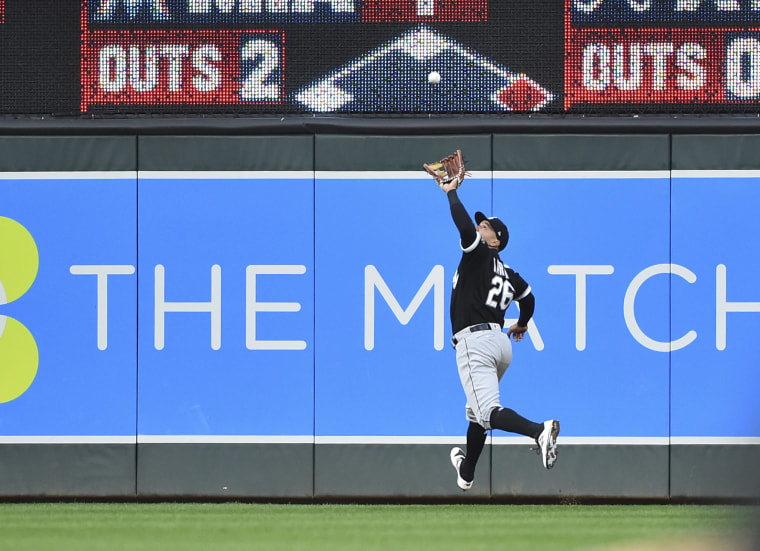 Garcia, 24, is a prime example of how hard work and determination pays off. After being traded to Chicago from the Detroit Tigers back in 2013, Garcia struggled to find himself to some degree. He batted injuries and struggles at the plate, even a position change — but he never gave up. This year has probably been the best season of this native Venezuelan's career (.310/.353/.497 slash line, 11 home runs, 51 RBI's) and now he's being rewarded for overcoming his struggles with his first-career All-Star bid.
Seattle Mariners designated hitter/outfielder Nelson Cruz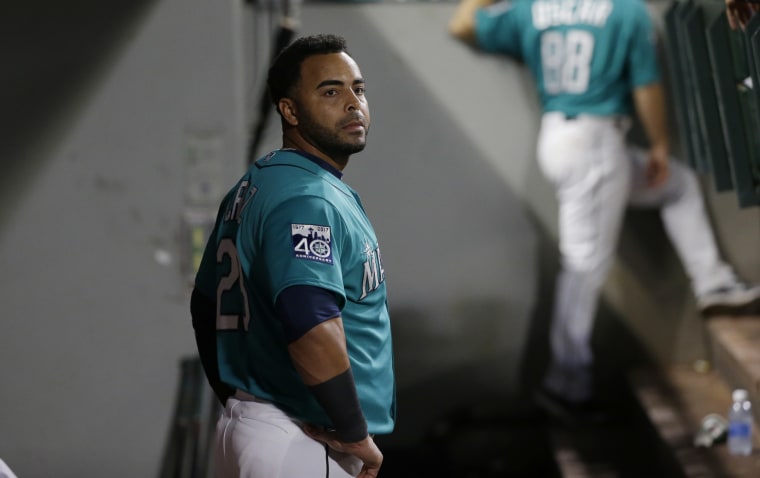 At 37, and in the twilight of his career, Cruz will play in his first All-Star game since 2015. Now we have to wait and see if the Dominican will see the field or if he'll just be used in a pinch-hitting role.
Minnesota Twins pitcher Ervin Santana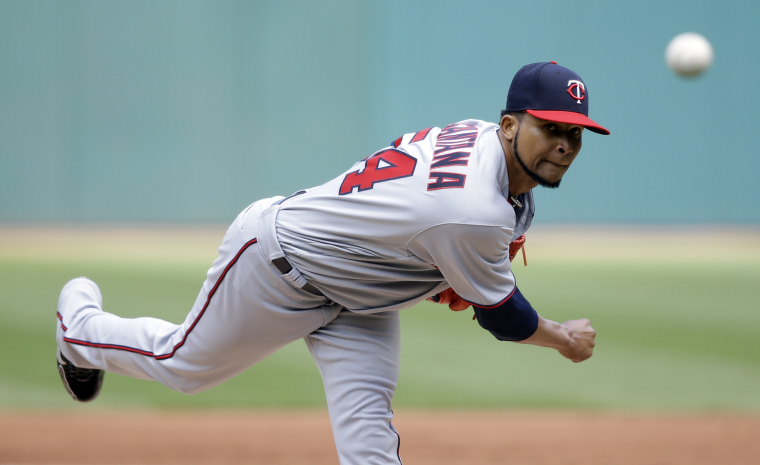 This two-time All-Star player, who is 34 and is from La Romana in the Dominican Republic, is making his first appearance since 2008.
Pitchers Jason Vargas (Kansas City Royals) and Luis Severino (New York Yankees)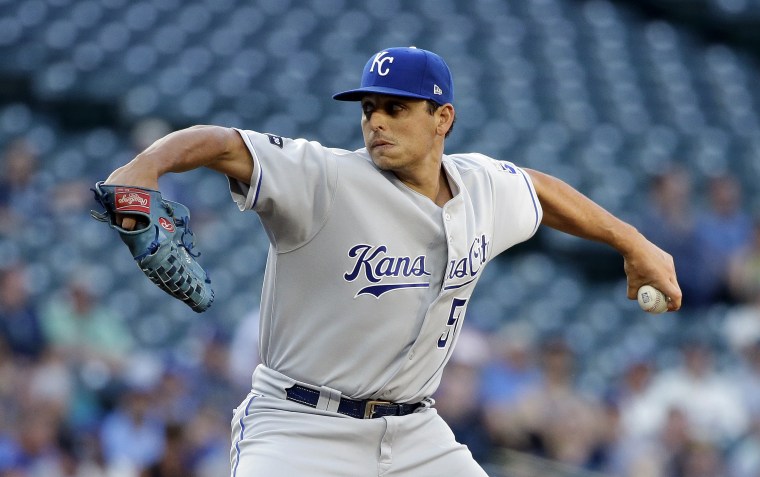 Kansas City Royals' Jason Vargas is 34 and was born in Apple Valley, California; he is Mexican American. The Yankees' Luis Severino, 23, is from Sabana de la Mar, in the Dominican Republic. They are both making their first All-Star appearances.
New York Yankees pitcher Dellin Betances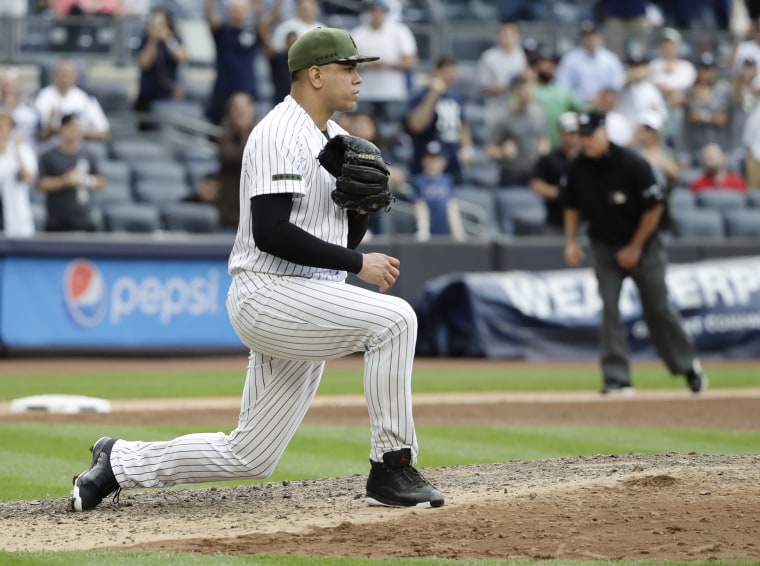 Betances, 29, from Washington Heights in New York City is the third Yankee player on this roster. He's playing in his fourth straight All-Star game.
Toronto Blue Jays pitcher Roberto Osuna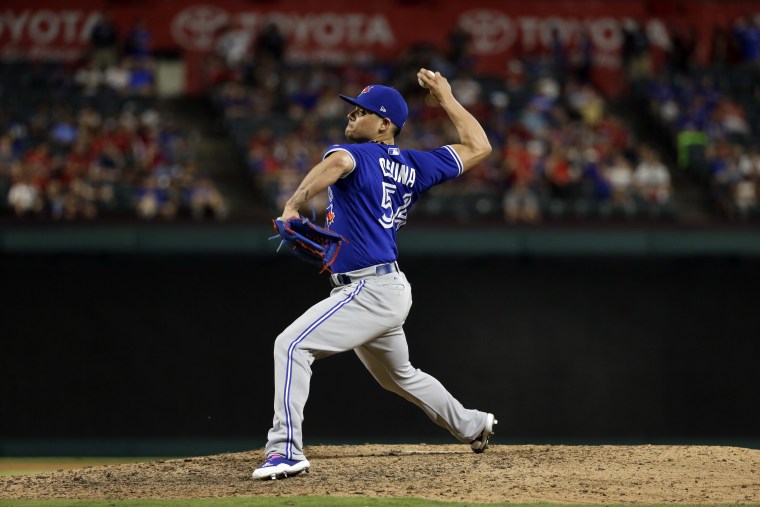 While this may be the 22-year-old right-hander's first All-Star game, his selection ensures that for the third straight year Mexico will have a presence at the Mid-Summer Classic. Last year the lone Mexican representative was Miami Marlins pitcher A.J. Ramos, and in 2015 that designation was held by Los Angeles Dodgers first baseman Adrian Gonzalez.
Now let's play ball!