Herman Badillo, a trailblazer who went on to serve four terms as the first member of Congress born in Puerto Rico, died Wednesday in New York City.
"No Latino leader in the modern history of this city blazed so unrivaled and winding a path of influence and power for as long as Herman Badillo the orphan kid from Puerto Rico who burst on the scene 50 years ago as a civil rights attorney, went to hold a raft of key government posts, and never stopped pressing for equal treatment of the city's Puerto Rican and Latino community," said journalist and author Juan Gonzalez in a Daily News column.
Badillo, who was born in Caguas, Puerto Rico in 1929 became an orphan by the age of 5 and was eventually sent to live with family in East Harlem.
"I represent the original immigrant," Badillo said, according to the Associated Press. "Everybody says that their parents and grandparents came here and couldn't speak English and they were poor. And in my case it wasn't my parents and grandparents. It was me."
Badillo served as a Democratic congressman representing the South Bronx from 1971 to 1977, and championed antipoverty programs, bilingual education, voting rights, as well as expanded rights and benefits for Puerto Ricans, who are U.S. citizens.
But Badillo's political ideology did not stay unchanged - he went from liberal Democrat to a Republican conservative who served as education adviser to Republican mayor Rudolph Giuliani. He published a book in 2006 called "One Nation, One Standard: An Ex-Liberal on How Hispanics Can Succeed Like Other Immigrant Groups." He criticized government programs and bilingual education and said the path to success was self-reliance.
Before his term in Congress Mr. Badillo was the first Hispanic to become Bronx Borough President. After Congress he eventually became Chairman of the Board of Trustees of the City University of New York -education was one of his biggest causes - and later worked in several law firms.
But there was one thing he did not achieve, though he tried several times: to become New York City's first Latino mayor. He lost the nomination as a Democrat in 1969, 1973 and 1977, and briefly tried again in 1985 and 1993.
In 2001, as a Republican, he ran unsuccessfully in the primary against Michael Bloomberg.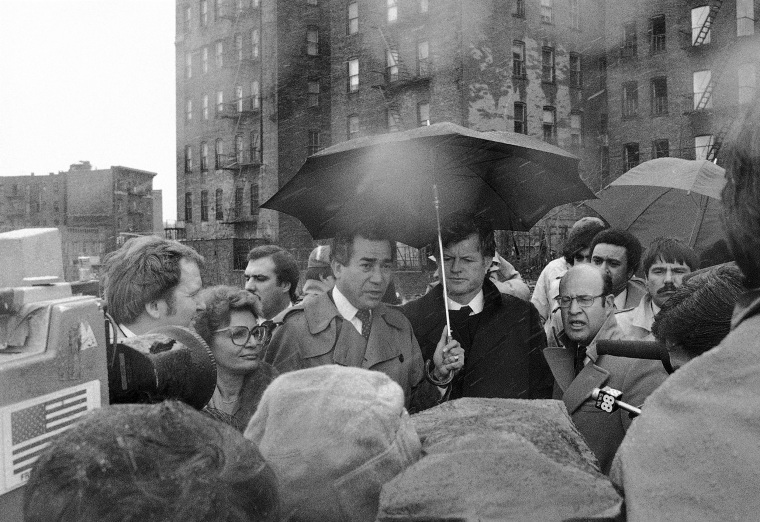 Bronx Borough President Ruben Diaz Jr said in a statement following news of Badillo's death that "he was one of my inspirations as a young man of Puerto Rican descent who was born and raised in the Bronx," adding that "I, along with all 1.4 million residents of The Bronx as well as all the people whom he touched during his long work in public service, offer my thoughts and prayers to Mr. Badillo's family."
Angelo Falcón, a political scientist who heads the National Institute of Latino Policy (NiLP) said in a blog that Badillo was a unique trailblazer who constantly referred to himself as the "first Puerto Rican" to become Deputy Mayor, a New York City Commissioner and member of Congress.
Falcon, who disagreed with Badillo on a number of issues, wrote, "I helped organize pickets against him, wrote columns disagreeing with him and even led a campaign criticizing his book on education," but then went on to say Badillo invited him to lunch and encouraged him to continue his advocacy work on behalf of the Puerto Rican community.
"I walked away impressed, encouraged and unchoked," stated Falcón. "I got to know him as one classy Puerto Rican."