LOS ANGELES, CA -- Gregorio Rojas said he never intended to pursue a career in technology. For one, he said, he does not fit the bill of a traditional software developer.
"I'm terrible at math and I'm dyslexic," Rojas said.
Yet a night class in HTML - the language used to create web pages - was the spark that led him to successfully change careers. "I went from someone who could barely check email to developing software within a couple of years," he said. "It's a very rewarding field."
Yet Rojas and his wife Liliana Monge saw what they called a "huge disconnect" between all the great tech jobs currently available and enough people with the skills to fill them. They also noticed that at a time of high unemployment, the computer field was not very diverse.
They decided to launch Sabio, a Los Angeles-based start-up devoted to providing software development training and mentorship to women and minorities.
Say computer developer, "and people think of the Revenge of the Nerds," joked Rojas. One of the reasons people shy away from computer science, Rojas said, is the belief you must love math and science. In his opinion, this is simply not true.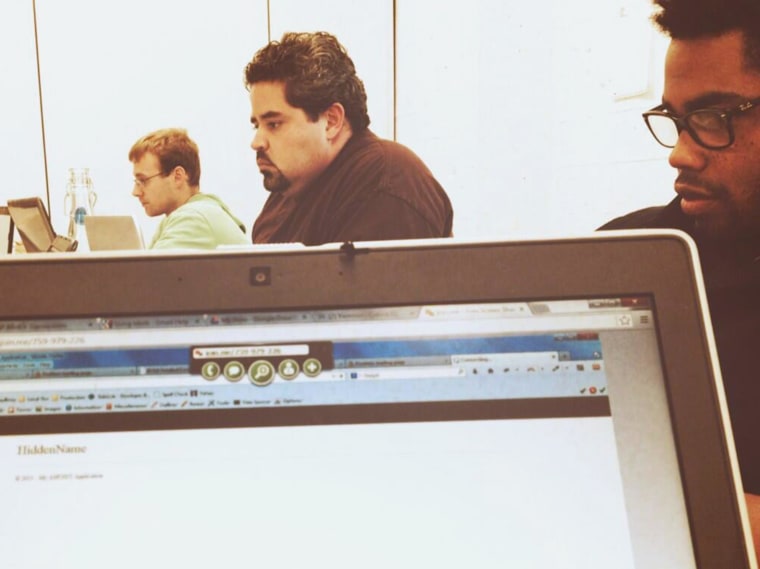 Monge said one of the barriers women and minorities face is the lack of exposure to computer code and not seeing this as a career option. "We're driven by the fact that we want to empower our community," she said.
According to a report issued by the Commerce Department's Economics and Statistics Administration, seven out of 10 STEM workers are non-Hispanic whites. And although women fill close to half of all jobs in the U.S., they hold less than 25 percent of STEM jobs.
Sabio seeks to expand opportunities for Latino adults who may already be working other jobs. For adults who can only take courses on weekends, Sabio offers a training program that meets Saturday and Sunday for 10 hours as well as one night per week. The weekday-based training lasts 10 weeks and meets five days per week.
Rojas says their first cohort had great success. All four of their graduates found employment soon after the program. According to Rojas and Monge, those who go through their training should be able to negotiate a salary in the range of $50,000 to $60,000 without too much trouble. These kinds of jobs can lead to six-figure salaries in about five years, they added.
A report from the United States Department of Commerce found that in 2010, 7.6 million people or 5.5 percent of the labor force worked in STEM occupations. Over the past 10 years, growth in STEM jobs was three times greater than that of non-STEM jobs, and STEM jobs are expected to continue to grow at a faster rate than other jobs in the coming decade. STEM workers are also less likely to experience joblessness.
Both Rojas and Monge emphasized the high demand for developers right now, particularly in southern California.
They believe that even those who have no background in math and science can easily learn to code.
"This is one of the hottest careers in America," Rojas said. "It can turn your life around."