U.S. Supreme Court Justice Sonia Sotomayor will be honored with the Leadership Award at the 29th annual Hispanic Heritage Awards ceremony to take place September 22nd in Washington, D.C.
"She was an easy choice. She's a great role model and represents what it means to be an American and what is so great about our country," said Antonio Tijerino, President and CEO of the Hispanic Heritage Foundation (HHF). "She represents what Latinos are capable of, once given opportunities and not stopping until they reach their goals. We are proud to honor her," Tijerino told NBC News.
Born in the Bronx, New York to Puerto Rican parents, Sotomayor graduated with top honors from Princeton and Yale Law School, and became the high court's first Hispanic justice in 2009. She is the author of the best-selling biography, "My Beloved World."
The HHF also announced that author Junot Díaz will be honored with the Literature Award.
"He is a transcendent, truthful story teller who is informed by his community, roots and experiences. Most of all, Junot writes with impact," said Tijerino.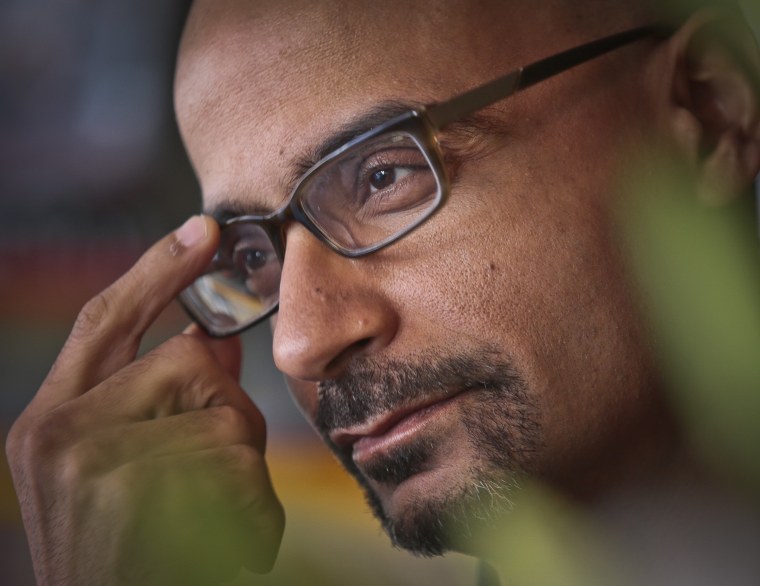 RELATED: In memoir, Sonia Sotomayor reveals childhood struggles and fighting spirit
Díaz, a native of the Dominican Republic who grew up in New Jersey, is the author of several books, including "Drown," and "The Brief Wondrous Life of Oscar Wao," for which he received the Pulitzer Prize. Díaz, a creative writing teacher at MIT and a MacArthur "Genius" fellow, is also an advocate for immigrant rights and is the honorary chair of the DREAM Project, a non-profit education program serving thousands of children in the Dominican Republic.
"The Hispanic community has made significant contributions throughout history, and we are proud to recognize that impact in the present and the future as well," said Tijerino.
The Hispanic Heritage Awards were established in 1987 to commemorate the contributions and accomplishments of Latino leaders in a variety of fields, from the arts and sciences, to sports.
Other honorees will be announced in the next several weeks.