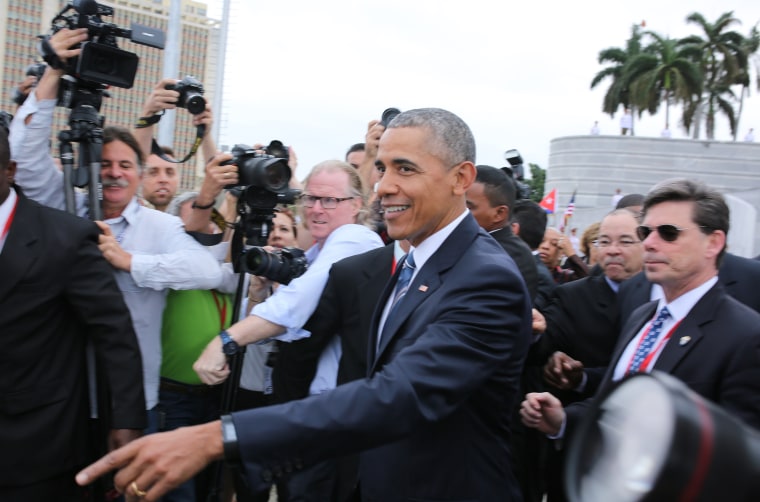 A national group of Latino attorneys have formed a mechanism to address the changing dynamics of U.S.-Cuba relations and its impact on people and businesses.
The Hispanic National Bar Association announced the creation of a "Cuba Task Force" to act as a resource on the changes in business, economic and legal relations following the Obama administration's opening of diplomatic relations between the two countries.
"The historic changes in our nation's diplomatic relations with Cuba are already having immediate and long-term effects on the families, organizations, and economies of each nation," said HNBA National President Robert T. Maldonado in a statement.
The group aims to be a source of information and legal analysis for U.S. policymakers on business and economic issues while ensuring the promotion of "civil and human rights of all Cubans on the island."
RELATED: After Obama's Visit, Cubans Share Island's Future and Economy
The Obama administration stunned the world when they announced in December of 2014 that they would restore diplomatic relations with Cuba, setting off a series of historic changes including the opening of the U.S. embassy in Havana in August of 2015 and a visit by President Obama to the island in March of this year.
RELATED: President Obama Lands in Cuba to Forge New Vision for the U.S. Relationship
Though Congress has not lifted the U.S. embargo against Cuba, the renewed ties have been accompanied by several policy changes affecting Americans' travel and ties with the island.
The task force will work with groups who are developing closer business and diplomatic relationships with the Caribbean nation. They will also address diplomatic and humanitarian concerns and analyze the repercussions of the Helms Burton Act and the Cuban Adjustment Act.
Members of the task force include Annie Hernandez the President of the Cuban American Bar Association, Frank Angones with Angones McClure & Garcia P.A., Guillermo Artiles with Greenskies Renewable Energy LLC, Hugo Chaviano Director of the Illinois Department of Labor, Fermin H. Llaguno with Littler Mendelson and Julissa Reynoso with the firm Chadbourne & Parke LLP.