MIAMI, FL -- Over 2,000 Latinos from across the nation are gathering at the 6th annual Hispanicize event that brings together trendsetters and newsmakers in blogging, journalism, marketing, and social media. The one of a kind high energy five-day event being held in Miami is packed with workshops, speakers, red carpet events, parties and concerts.
At Hispanicize 2015 there is a focus on empowering Latinas, which founder Manny Ruiz says is unintentional. "It's just a fact that Latinas are increasingly taking the lead in media and social media," he said. Since the first Hispanicize in 2010, he noticed the event has been "overrun by Latinas."
It's no surprise that the first Latinovator award, which recognizes Latino celebrities, business professionals and other high achievers, was given to a Latina. Dulce Candy Tejeda Ruiz is a 27 year-old fashion and beauty Youtuber, which demonstrates how these days, the Internet and social media have becomes the places to look for the next star.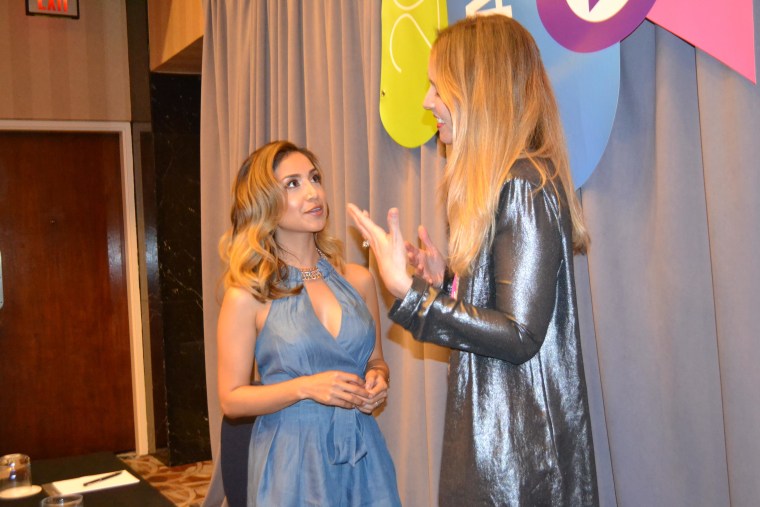 Dulce Candy, as she is known, has an unusual story. In 2008 she was serving with the U.S. army in Iraq, coming under attack with rocket-propelled grenades on one occasion. Today her makeup and fashion tutorials have lead to over 2.1 million Youtube subscribers and over one million Instagram followers.
She says the time she spent in Iraq inspired her to become the make-up and fashion influencer she is today. "You're restricted from wearing makeup and expressing your individuality. For 15 months I had to blend in like everyone else," she told NBC News.
This year, Latina-focused workshops like Coca-Cola's discussion on how to live a happier life includes Latinas "who are changing the fabric of this country," according to Alba Adamo, Coca-Cola Group Director of Hispanic Marketing. She says "Latinas are the pillars of our community," which is why they chose influencers like Telemundo's popular host Maria Celeste and professional soccer player Nataly Arias as panelists.
Hispanicize has grown exponentially through the years since its inception in 2010, with just 264 attendees. This has attracted large companies to tap into the growing influence of Latinos, which make up 17 percent of the U.S. population. For companies like Target, the amount of Hispanics who shop on-line and in-store continues to grow, according to spokesperson Courtney Foster. So, it's a no brainer to regularly sponsor such an event. Their recently launched Hispanic campaign called #SinTraduccion was on full display. It focuses on words that don't have a direct English translation. Other companies such as Toyota and 3M have also become regular sponsors of the event.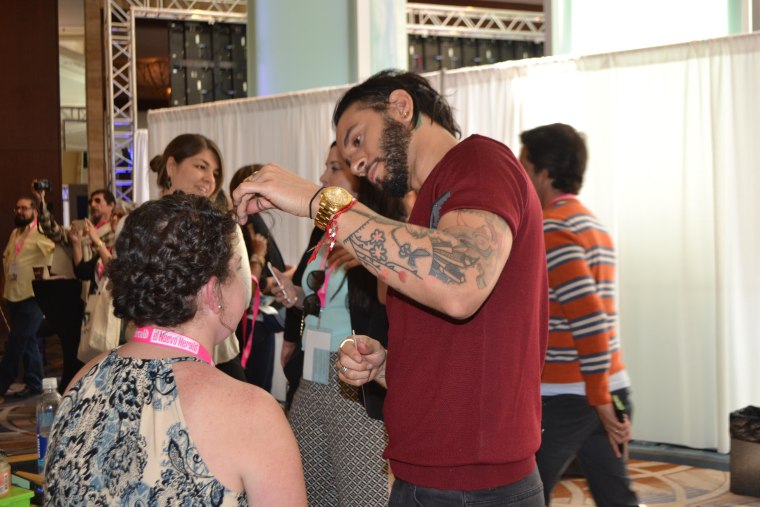 But it's everyday people from the media industry who take advantage the most of Hispanicize events. After spending 12 years at a major news agency, Claudia Solis decided to resign from her job as editor to launch a Spanish-language blog called "Mami en Transición" or "Mommy in Transition" as well as a content website called Twin Minds Media. Solis, who continues to work for the news agency on a freelance basis, felt compelled to make the change because she has two small children and she was noticing major changes taking place in the media industry. She has been attending Hispanicize events, which offer endless networking opportunities for journalists like her. "It helps me develop contacts and see what the latest trends are," Solis said.
Through the years, people like Solis have used Hispanicize as a sort of launching pad for creative projects, marketing campaigns, and even films aimed at U.S. Latinos. According to Ruiz, "people have made their careers through Hispanicize."