Honduran authorities say they have arrested the sixth, and last, suspect among those sought for allegedly carrying out the killing of environmental activist Berta Caceres last March.
Caceres led the defense of the Gualcarque River in western Honduras, which is considered sacred by the Lenca people, and her fight succeeded in blocking the proposed Agua Zarca hydroelectric dam.
The activist, who had been awarded the Goldman Environmental Prize for her work to preserve land, had reported receiving death threats from security personnel for the company that was developing the project. She was shot to death March 3 by gunmen who invaded her home.
RELATED: Gunmen Kill Honduran Indigenous Environmentalist Leader Berta Cáceres
Announcing the latest arrest, Ricardo Castro, head of Honduras' criminal investigation unit, identified the suspect as 21-year-old Elvin Heriberto Rapalo Orellana, also known as "El Comanche." He alleged that Orellana shot and wounded a Mexican activist who survived the attack on Caceres.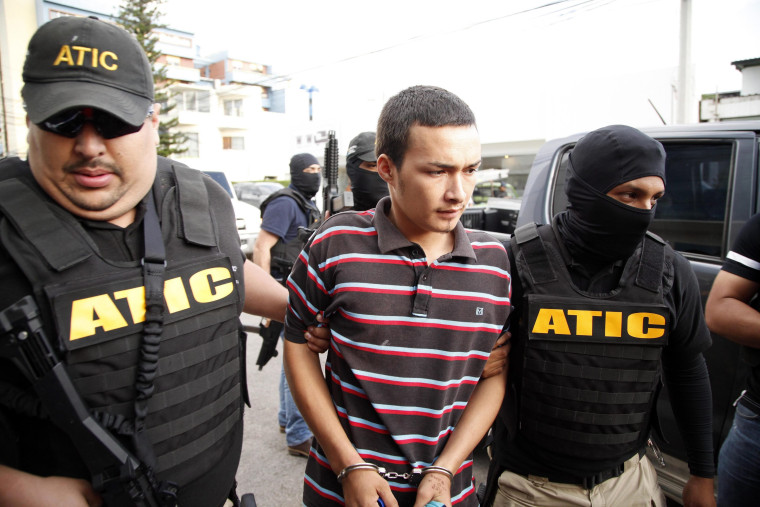 Castro said that Orellana was the last person sought in the shooting itself, but that investigators were still working to determine who ordered the killing of Caceres.
RELATED: Honduras: 4 Arrested in Killing of Environmental Activist Berta Cáceres
The other arrested suspects include an active duty army officer and at least one man who worked for the hydroelectric project that Caceres opposed.
The public prosecutor's office has said that three suspects arrested in May worked for or were direct employees of Desarrollos Energeticos SA, also known as DESA, which was developing the dam project.
Hidroelectrica Agua Zarca Co., which is managed by DESA, said that only one of the men was employed by the firm and denied it had anything to do with Caceres' killing.