ANTIGUA, Guatemala — This Sunday, it will be two weeks since Hondurans went to the polls to elect a president, all members of Congress, and almost 300 mayors in the impoverished Central American country with among the world's highest rates of murder, violence and corruption.
Still, there is neither a declared winner nor official results in that election, the eighth since the country returned to civilian rule 25 years ago.
Instead, there are protests, turmoil and a growing international recognition that democracy is not working well in Honduras and that this election was fraught with irregularities and possible fraud, according to press accounts and international observer groups including those representing the European Union and the Organization of American States.
"Hondurans are full of rage and grief," said Honduras expert and history professor Dana Frank of the University of California at Santa Cruz. "Was it too much to ask that democracy be allowed to work in Honduras and that the Honduran people have a free and fair election?"
The major players in this latest dramatic chapter of Honduran history are the country's incumbent president Juan Orlando Hernandez, 57, of the right-wing National Party, and former sports broadcaster Salvador Nasralla, 64, an outsider who ran on an anti-corruption platform as the standard bearer of a coalition of center and left-wing parties known as the Opposition Alliance Against Dictatorship. Hernandez has been lauded by the Trump administration for decreasing the murder rate and reforming the police, but his administration has been plagued by charges of corruption, human rights violations, and abuse of power.
One of Nasralla's principal strategists and allies in the Alliance coalition is former President Manuel "Mel" Zelaya, who was deposed in a military coup in 2009 after supporting a non-binding referendum to amend the Constitution to allow re-election. Ironically, Hernandez supported Zelaya's ouster, yet in 2015, he hand-picked a Supreme Court which then lifted the Constitutional ban on re-election.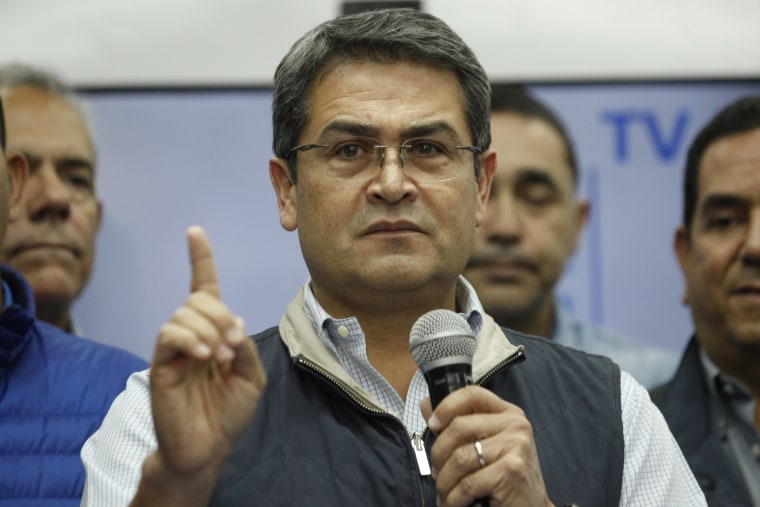 On the night of November 26th, Hondurans waited anxiously for the Honduran Supreme Electoral Tribunal to announce vote results—expected three hours after the polls closed. Ten hours later, preliminary results of more than half the polling places showed challenger Salvador Nasralla leading by more than five points. According to Adolfo Aguilar, former head of the Electoral Tribunal, this was an "irreversible" trend. Yet after more delays in the electoral count, and an announcement that the Tribunal's computers had malfunctioned, the trend shifted in Hernandez' favor.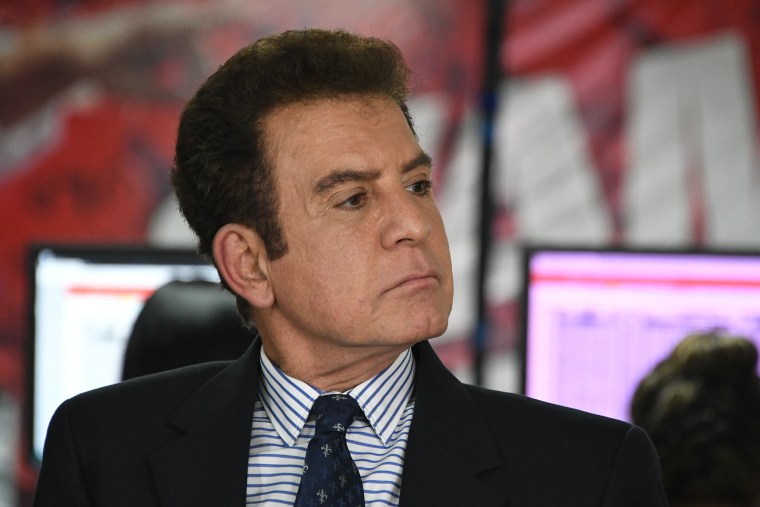 Indignant Hondurans took to the streets to protest, leading the government to declare a national nighttime curfew, and to lift many constitutional guarantees. "I am not marching for any one party," said one protestor, "I am marching for democracy in my country." Human rights groups say the electoral disturbances and the resulting military crackdown have resulted in at least 13 deaths in Honduras, including two police and 19-year-old teenage girl.
The country's electoral tribunal said there will be a total recount of the disputed ballots, a decision that was supported on Wednesday by seven Latin American governments, though recent events have raised questions over how that it will take place.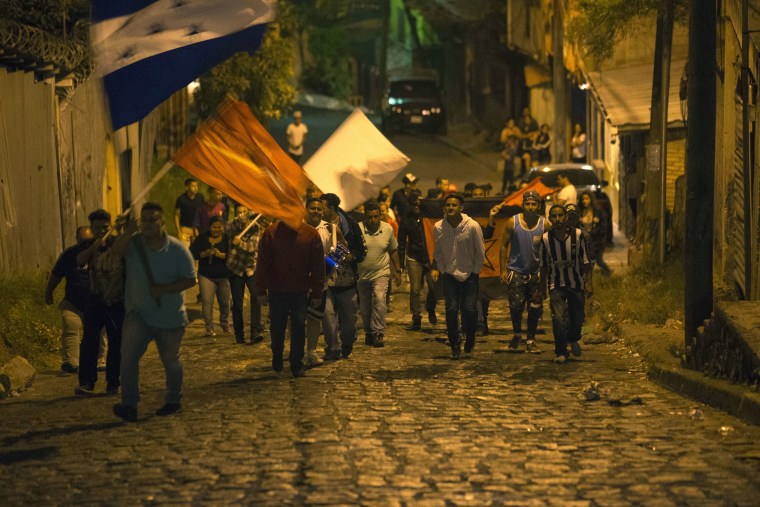 In the midst of the election crisis, the U.S. State Department announced it was certifying the Honduran government as supporting human rights, paving the way for millions of dollars in U.S. aid.
In the nineteenth century, the writer O. Henry first used the term "banana republic" in reference to Honduras— referring to an underdeveloped and politically unstable country whose economy heavily depends on one agricultural product. These days, the Honduran economy is more diversified than in the days when Honduras was controlled by the United Fruit Company.
Still, over 60 percent of the population of nine million lives in poverty, and crime and gang activity are rampant, fueling a high rate of immigration to the U.S., including children and teens who were part of a surge of Central Americans crossing the border in high numbers several years ago.
Observers of modern Honduran history see the recent turbulent developments in the country as a reflection of its long history of military and oligarchical rule in which a few wealthy families have controlled the country's economic and political structures. In 2013 and in this election, new, more representative parties are making a bid for inclusion, as represented by the Alliance.
The question now, says Prof. Frank, is whether this democratic development will be allowed to continue.
"It's like democracy is not being allowed because as the traditional two-party system is breaking down, President Juan Orlando Hernandez has taken over all the reins of power— including control of the Electoral Tribunal," said Frank. "It's like the fox taking over the chicken coop."
National and international observers will be paying attention to the recount and its aftermath.