The eyes of the nation were on presidential candidates Hillary Clinton and Donald Trump as they sparred for an hour and a half in their first presidential debate.
Who scored points, who had some disappointing moments, and did they make their case to prospective Latino voters on their abilities to run the country? We asked our panelists for their thoughts on tonight's debate.
Latinos Care About Who Runs This Country- That's Bad for Trump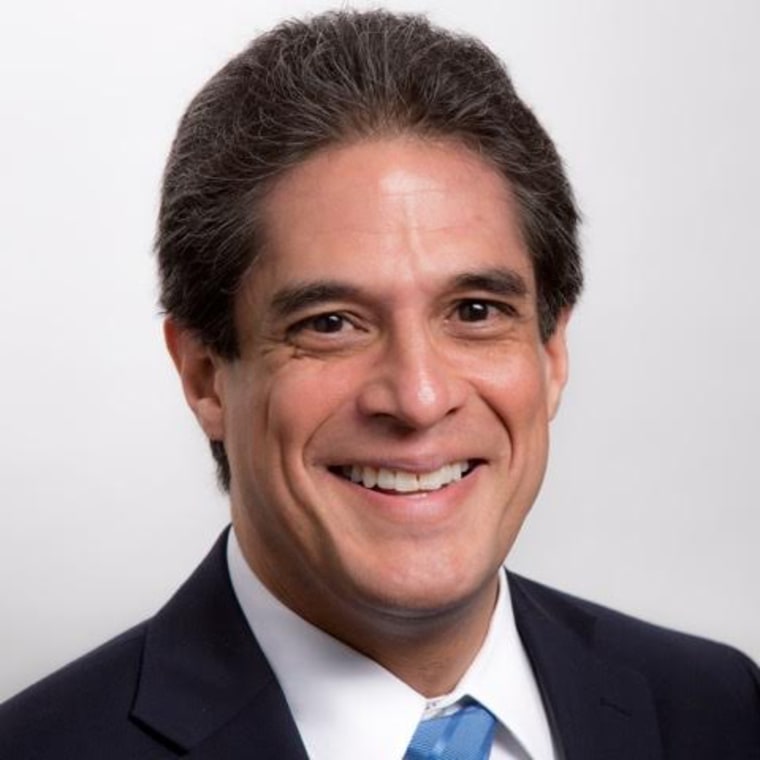 On Monday night, we learned that one presidential candidate thinks that Latinos are impacted by inequity in the criminal justice system, while the other believes that we are "living in hell… You walk down the streets, you (African-Americans and Hispanics) get shot."
These brief mentions of Latinos, by Hillary Clinton and Donald Trump respectively, were about the only time the candidates specifically mentioned our communities at Thursday's debate from Hofstra University.
That said, Clinton hit a home run. She laid out her education proposals in specific terms, and education is a top issue for Latinos. She reminded viewers of Trump's history of housing discrimination against minorities, and of her belief in the need for gun reform – a topic especially of concern to Hispanics in the wake of the Pulse nightclub massacre.
By contrast Trump answered a question about improving race relations with a call for more "law and order" – a policy that many Latinos see as code for increased racial-profiling. Trump mentioned his unsubstantiated belief that criminal gangs of undocumented people are "roaming our streets."
When discussing bad trade deals, he singled out Mexico as an example. So Trump didn't need Clinton to remind viewers of the apparently low regard in which he holds Latinos; he accomplished that all by himself.
More than anything else, the debate over "temperament" is effectively settled. Like all Americans, Latinos care about who will be running our country, keeping us safe, and affecting our children's futures.
We now know that Trump does not do well under extreme pressure and close scrutiny – and that he seems to have been ill-prepared for a debate that likely drew record ratings. He interrupted Clinton, talked over her, and argued with moderator Lester Holt. In the process, he came off as petulant and disrespectful – neither of which are a winning look.
Raul Reyes is an NBC Latino contributor, attorney, journalist and TV commentator.
Trump and Clinton Presented a Contrast in Substance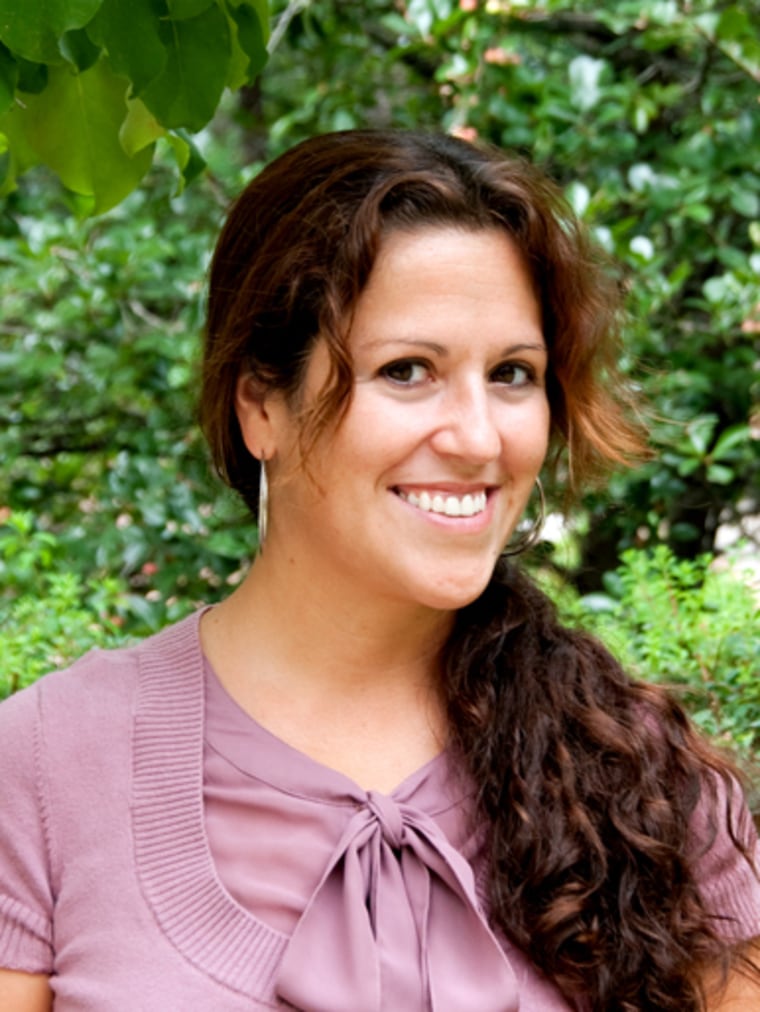 Tonight started with very different challenges for the candidates. Hillary Clinton needed to demonstrate that she was likable, authentic, trustworthy, and qualified. Trump needed to keep it together, demonstrating a presidential temperament.
Clinton smiled (a lot), calmly responded to questions and taunts, laid out detailed plans without getting too wonky, added a few personal anecdotes and awkward zingers, and baited the heck out of Trump. He landed some big blows to Clinton about emails and foreign policy that weren't always countered effectively, but he also lost it a few times.
Substantively, there were some important contrasts to be made. She spoke against "Trumped-up trickle down" policies that caused the economic crisis and would blow up the debt, cost jobs, and hurt the middle class. She argued for "broad-based inclusive growth" focused on reducing income inequality, equal pay, debt-free college, and opportunities to refinance and reduce debt. She made it personal by connecting their policies to their upbringings (his wealthy, hers middle class).
Another important contrast was in regard to issues of race. Trump spoke of "law and order" and "stop and frisk." He spoke of high levels of violence in cities like Chicago and Charlotte (where he "owns property"), blaming immigrants and Democrats.
Trump deflected moderator questions about his switch on the birther issue, continuing unsubstantiated claims that the 2008 Clinton campaign started them. Clinton countered highlighting the two justice department suits against him for racial discrimination housing at the beginning of his career and spoke of how hurt Obama had been by Trump's false claims that there were issues with his birth certificate.
She talked about her support for community policing, acknowledged the unintended consequences of past crime bills, and focused on the need for gun control and better training for law enforcement to address implicit bias and mental health concerns.
In the last exchange, Trump attacked Clinton as having the "wrong experience" and a lack of "stamina." Hillary recounted past comments he's made about calling women "pigs, slobs, and dogs", that pregnancy is an inconvenience to employers, and that women don't deserve equal pay unless they do as good a job as men.
Trump then alluded to knowing something really damaging about Clinton and her family. It was an exchange that almost overshadowed the final statements in which Hillary emphasized the importance of voting (as your future depends on it) and Donald that we are a nation in serious trouble, that we're losing our jobs and people are pouring in, and that only he could "Make America Great Again."
Trump started out calm and measured, but got aggressive and defensive as the debate wore on. It was a debate full of personality and policy contrasts. Those on the fence were given much to mull over.
Celeste Montoya is an Associate Professor in the Department of Women & Gender Studies at the University of Colorado Boulder.
Trump's Lack of Preparation is a Disservice to the GOP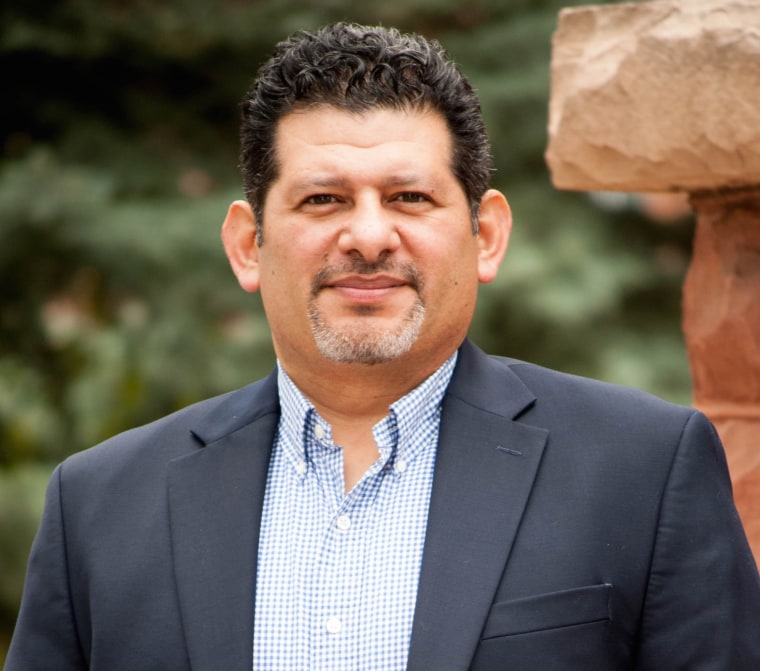 The debate was an incredible display of incoherence versus sober rationalism, with Donald Trump incapable of making any competent case that he is qualified to be President of the United States.
Donald Trump said on the one hand that businesses were fleeing the country to Mexico and China to escape taxes, and then on the other hand applauded Mexico for employing a Value Added Tax, a consumption tax long reviled by Republicans as anti-business.
Trump also boasted about making sound business choices like not paying his contractors, a comment Hispanics who depend on small businesses as suppliers and labor would certainly understand all too well without much appreciation. And when Clinton said that Trump had bet against the housing market, he said it was "good business." It's worth remembering that Latinos lost 66 percent of their household wealth due to the housing meltdown.
Trump also continues to insist the value of "stop and frisk" policies that have gutted minority communities and have long stoked antipathy between police departments and communities of color. Moreover, the practice was ruled unconstitutional.It is unconscionable that this seems a legitimate answer to improving race relations in the country.
Perhaps the best description of tonight's debate was surreal. This would have been a much better debate had someone like Jeb Bush had managed to win the Republican nomination. The country has been done a disservice by the GOP nomination process.
Stephen Nuño is an Associate Professor in the Department of Politics and International Affairs at Northern Arizona University and an NBC Latino Contributor.