The "Everybody Eats" meme started with a teenager and his "pet" deer named Money, and now it's evolved into a non-profit raising funds and gathering supplies for Puerto Rican hurricane victims.
Kelvin Peña, 18-year-old Puerto Rican native, surged to internet fame when he started documenting on Snapchat and Instagram his quality time with a buck he named Money, and his Deer Squad of Canela, Bambi and Lola. The videos got thousands of shares, media attention overseas and a loyal following.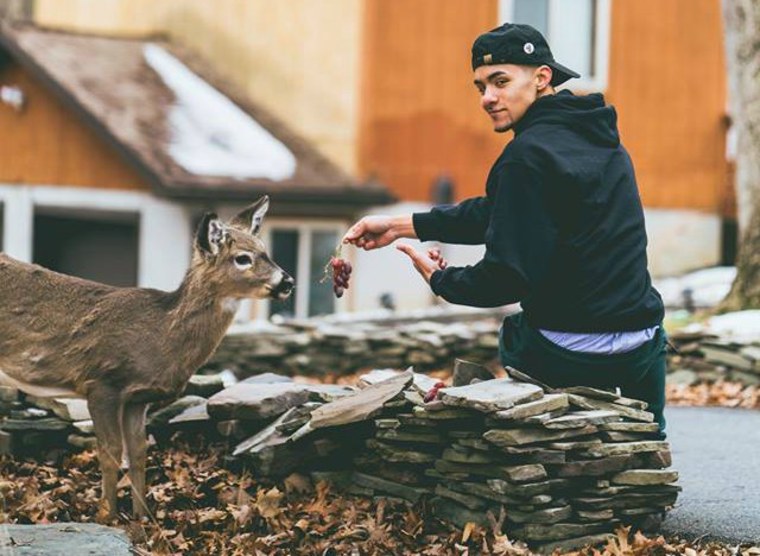 Now, this "Deer Whisperer," as he's been called, is attending college in Pennsylvania to learn how to best grow his platform to expand the reach of his non-profit, the Everybody Eats Foundation. He named his foundation "Everybody Eats" simply because it's the catchphrase he used while tossing crackers, strawberries and other food to his Deer Squad.
The foundation works to feed hungry people, and Peña said he hopes his work inspires his followers to be more charitable in their communities.
Shortly after Hurricane Maria tore through the Caribbean, Peña made a promotional video to reach his massive following of 142,000 people on Twitter. Through his Everybody Eats Foundation, a 501c3 non-profit, Peña wants to use financial donations to pay to ship supplies to Puerto Rico.
"I do not know exactly what is going on over there on the island and I just know I want to help as much as I can," Peña said, his voice becoming solemn. "I know there are people suffering and they have no way of spreading the word over here of what is going on."
"There are so many people without power, and I am really thinking about all the babies and all the people in hospitals who are sick, that is who I am worried about," Peña said. "They have no way to help themselves because the island is completely destroyed. That is what hurts."
So far Peña has collected myriad supplies, from diapers, baby food, feminine products, canned goods and batteries. His followers have donated over $3,000, and he is optimistic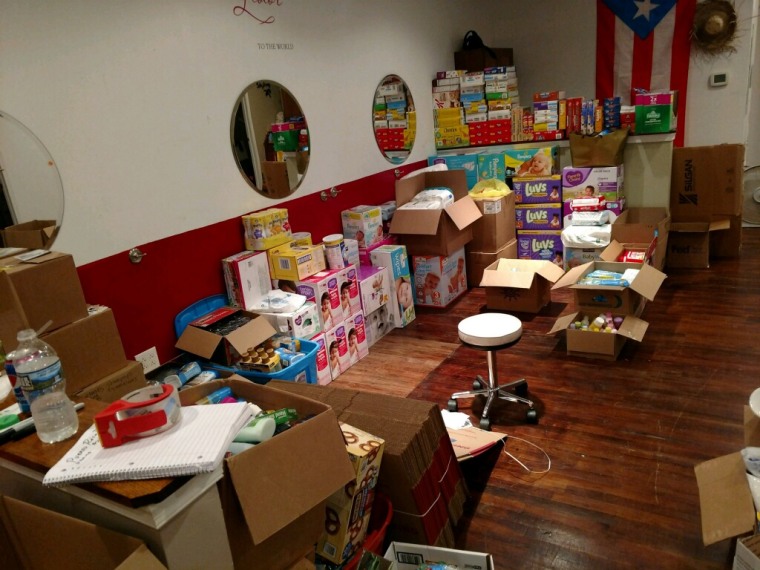 "We really have a bit of everything," Peña proudly said. "Yes, we mainly got everything from the community, but we've gotten donations from everywhere because of my following."
The devastation in Puerto Rico is personal for Peña and his family. After he was born in New York to a Dominican father and Puerto Rican mother, he moved to Carolina, Puerto Rico with his grandmother, where he lived for eight years. He lived in a house separated into three units; one unit he shared with his mother, and his grandmother lived in another. His abuela babysat while his mother worked.
"I remember having a lot of friends and my grandma taking care of me," Peña said. "I remember going on adventures to the lagoon by our house. I just remember going to school, being a kid and having fun."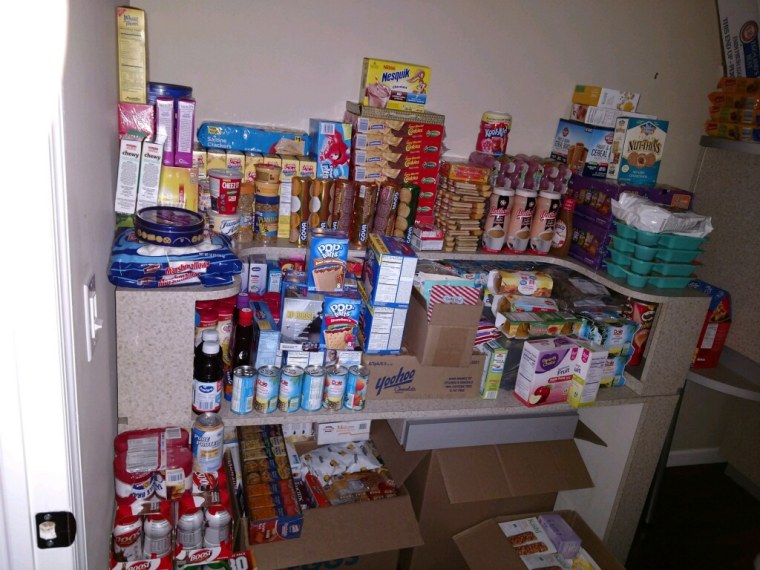 Then, just after he finished fourth grade, Peña and his mother moved to Killeen, Texas. He would spend summers in Washington Heights with his father.
He said half of his family was in Puerto Rico when the hurricane hit.
"A lot of my friends there, and now I have a platform that only enhances how I can give back more to the people that supported me," he said.
Like millions of mainland Puerto Ricans who worried about their friends and family after Hurricane Maria devastated the island, Peña rallied his resources help in any way, even though he could no contact people.
"I want people to know we are trying as hard as we can," Peña said. "We want to help people in need and spread the love and happiness."