Hungry Venezuelans are increasingly protesting and fighting against the serious shortages of food in what they describe as a spiraling and serious humanitarian crisis.
"I can see the consequences of the massive shortage of food everywhere", said Carlos Elias, a young Venezuelan from San Cristobal who spoke to NBC News via e-mail. Elias, who goes to college in the U.S., is home for the summer and grappling with a tense situation. "I saw myself in lines that go beyond 6 blocks, people burning tires, and protesting against the government, but it is not vandalism as the government says, it is desperation and anger", he said.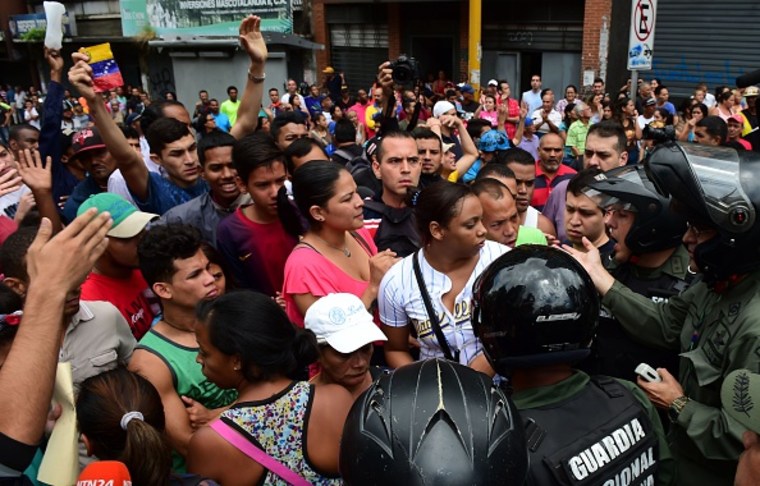 A recent New York Times article cited a recent assessment of living standards by Simón Bolívar University, which found that 87 percent of Venezuelans say they do not have money to buy enough food. The article also cited a study from the Center for Documentation and Social Analysis that found that Venezuelans spend over 70 percent of their monthly wages on food.
A woman who is a native of Venezuela and is currently living in the U.S. is in her country visiting. She told NBC Latino via texting what she is seeing. "A jar of Nutella that costs $4 in the U.S. costs $24 in Venezuela — the economy has become unstable and unsustainable for those who don't have economic means," she said, preferring not to give her name.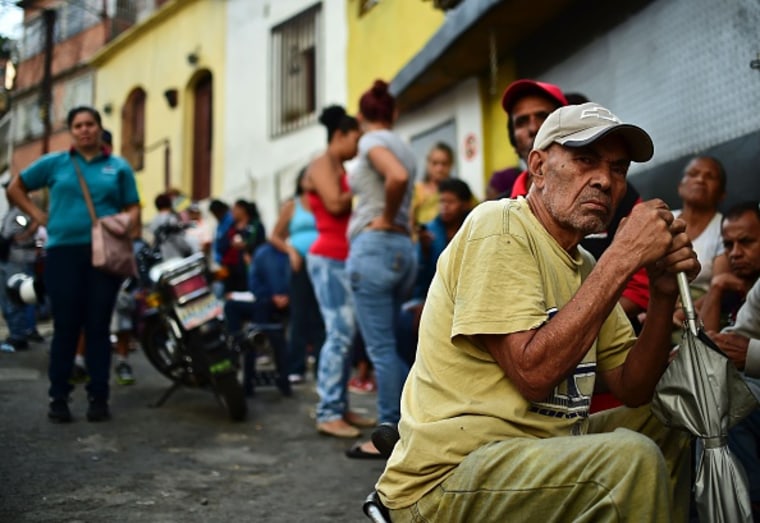 Venezuelans are restricted as to when they can go to the supermarket. But they complain that once they obtain their allotted ticket, they have to wait in long lines for high-priced products and near empty shelves.
"When walking in the streets you see how stressed people are with the situation, and even though some cities have more problems than others, there is a common reality, it does not matter if you are rich or poor the shortage is affecting everyone equally", Elias said.
Recently, Venezuelans have been storming supermarkets and taking whatever they can in order to survive. Food delivery trucks are being ambushed and robbed before they make it to the supermarket.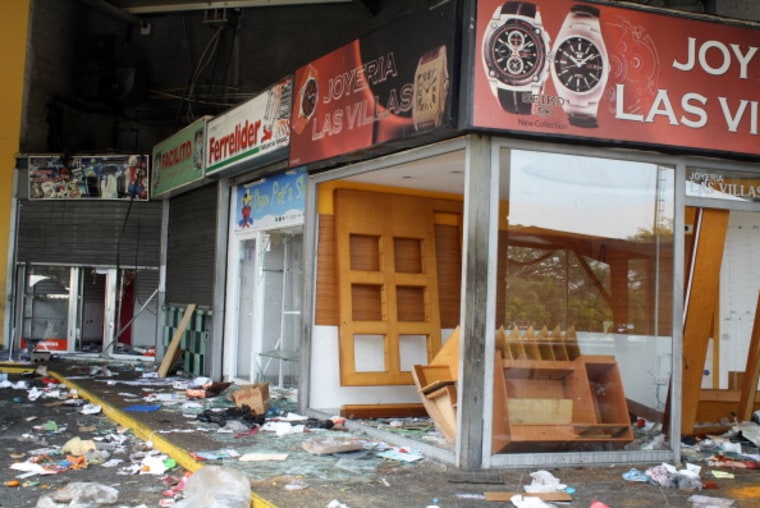 Reports cite desperate residents taking staples off the shelf such as rice, flour, sugar and even personal hygiene products.
"The controlled prices are not working. They are only causing those both with money and without money to starve from hunger", said the woman who preferred to remain anonymous.
The Associated Press has reported that the shortages are affecting other aspects of daily life; 40 percent of teachers skip classes to go stand in food lines.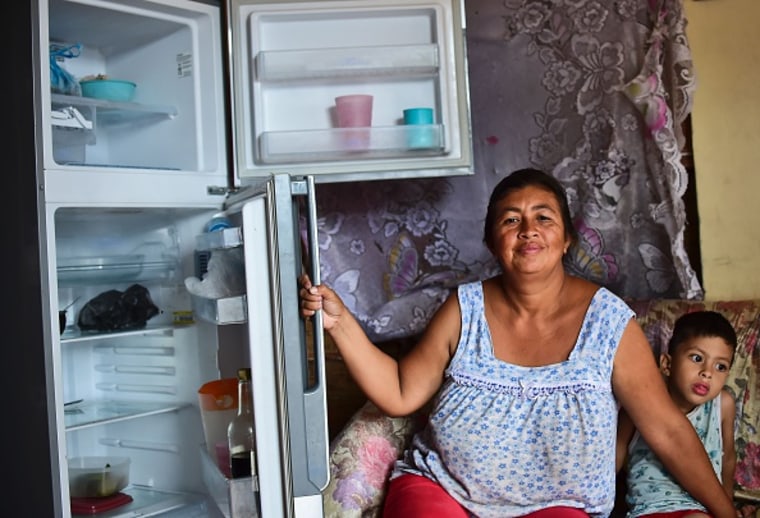 Venezuela has the largest oil reserves in the world, but falling oil prices as well as the government's mishandling of the economy has resulted in one of the world's highest inflation rates.
RELATED: Video: Mom Says She Wants 'World' to Know What It's Like in Venezuela
Among the top countries in the list for the world's most miserable economy, Venezuelans have been grappling with the effects of this off-the-charts inflation. Due to hunger, the worsening crime situation, including a high murder rate and violence, many families have had to say goodbye to loved ones.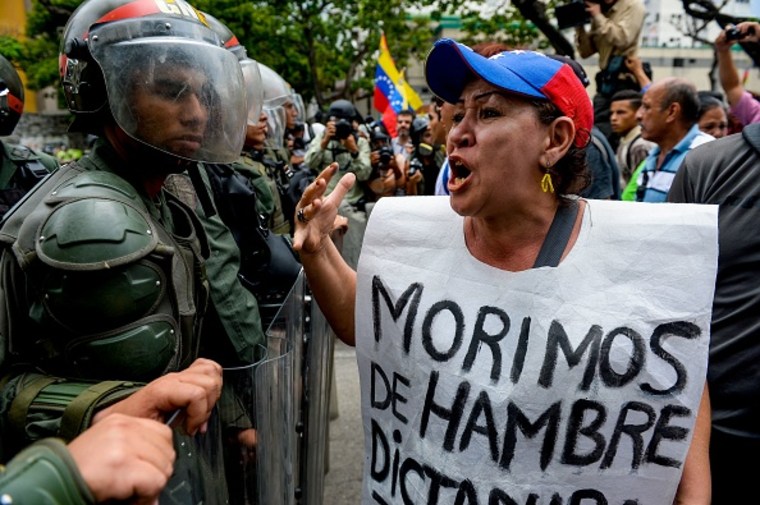 "We need the world's attention and those outside this frontier to understand that we are not a democracy right now, so we need to recover democracy in Venezuela with the help of those around us," Elias said.