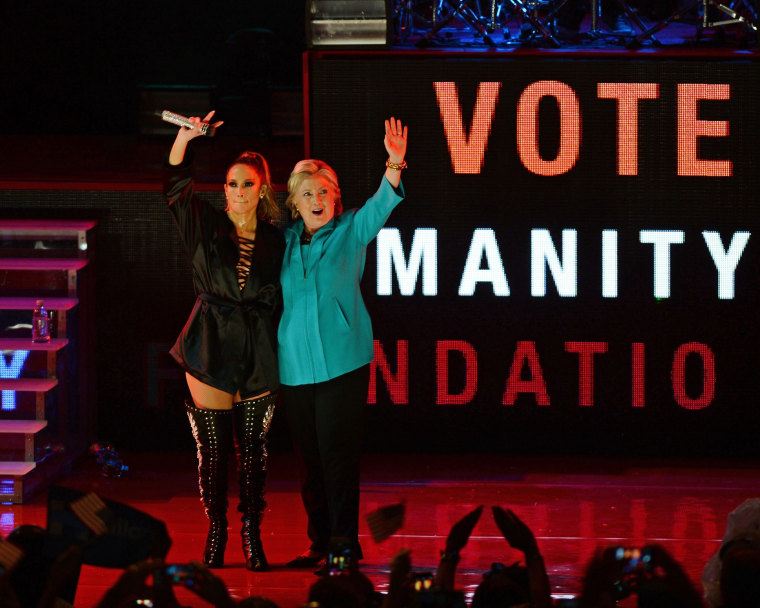 At a packed free outdoor concert in Miami, JLo gave the ultimate shoutout to Democratic presidential nominee Hillary Clinton.
"We have to take the right road to the future," said JLo, who reminded the crowd that Florida and Miami are home to millions of Latinos who could make a difference with their vote.
RELATED: More Democrat-Leaning Miami Cubans, Latinos Could Help Clinton Win Fla.
The latest polls show it's neck and neck between Clinton and Republican nominee Donald Trump in the Sunshine State.
The Puerto Rican star was joined by Clinton onstage.
"We're going to change things," said Clinton, who urged the crowd to "get loud in the voting both," a play on JLo's hit song, "Let's Get Loud."
RELATED: Polls: Clinton Leads Trump in North Carolina, Dead Heat in Florida
Clinton reminded the crowd that there only 10 days left "in the most important election of our lives," adding that "Donald Trump is out there stoking fear, disgracing our democracy and insulting one group of Americans after another."
JLo and Clinton were joined onstage by Lopez's former husband, Marc Anthony, who told the concertgoers that he was onstage with women "I trust my life with."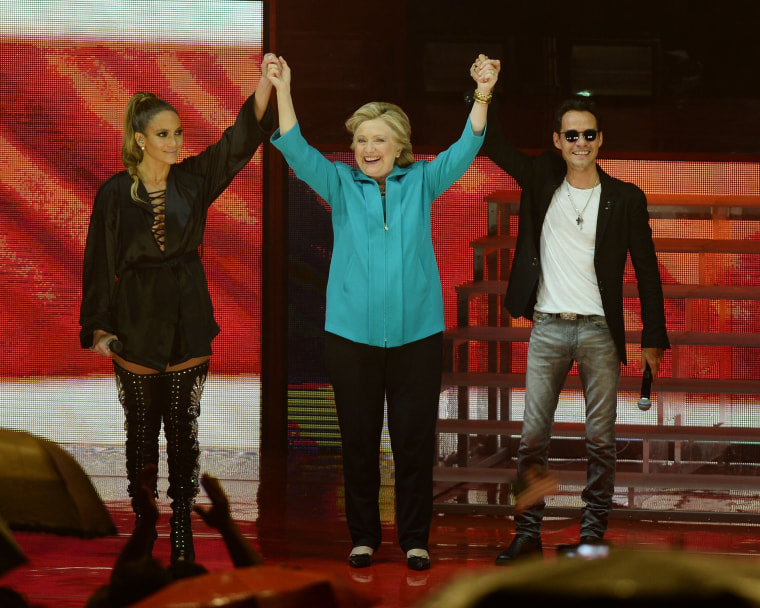 Other stars who joined JLo and Marc Anthony in the concert were the Cuban group Gente de Zona and DJ Extreme.