MIAMI — Two and half weeks after Hurricane Maria hammered Puerto Rico, Ivan Nieves's grandfather had few options. He was not able to get chemotherapy for his prostate cancer, and his main doctor had left the island.
So Nieves, 29, made a quick decision, and on Oct. 8, he boarded a plane for Miami with his grandparents, his mother and his partner.
The same day the hurricane hit, Nieves was supposed to sign a contract to open a second location for his bistro, juice bar and organic bakery. Instead, six months later, he and his partner are completing renovations in a space in the historic MiMo district of Miami for La Social, which will offer the same menu as his business in San Juan.
"I'm staying because I'm looking to grow," Nieves said. "In Puerto Rico, we went backward after the hurricane."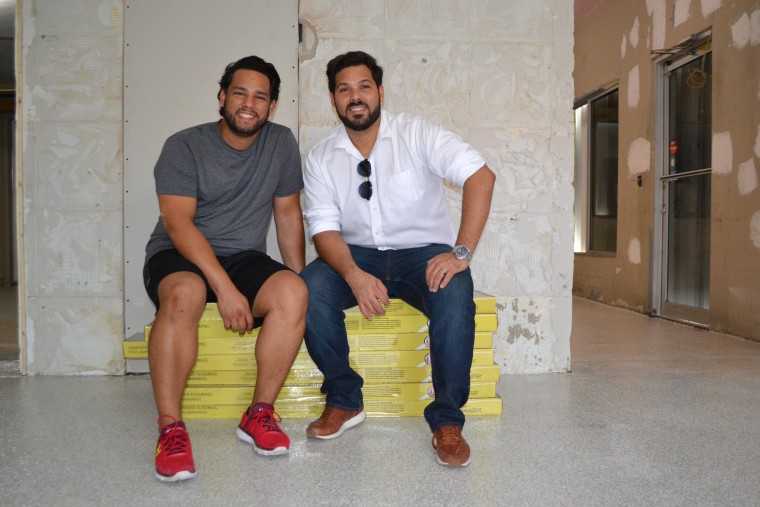 It is a refrain that has been repeated in recent months by tens of thousands of Puerto Ricans who have closed shops, quit jobs and raced to Florida, transforming cities across the state. It's the largest migration ever from the Caribbean island, already surpassing the one after World War II.
Over 135,000 Puerto Ricans have relocated to the U.S. mainland since the hurricane, according to a report released by the Center for Puerto Rican Studies at Hunter College in New York. The majority have gone to Florida.
Stefan Rayer, the population program director at the University of Florida's Bureau of Economic and Business Research, estimates that roughly 50,000 to 75,000 Puerto Ricans may have permanently settled in Florida since the storm.
To come up with the figure, Rayer looked at the number of people who arrived at airports in Miami and Orlando — a total that includes government workers, volunteers, journalists and people making multiple trips. He then compared that figure to the number of Puerto Ricans who used the disaster relief centers set up by the state and the number of children who have enrolled in kindergarten through 12th grade in public schools.
It appears the influx will continue. Jorge Duany, the director of the Cuban Research Institute at Florida International University and an expert in Puerto Rican migration, conducted a randomized telephone poll with 351 island residents in January. Every person he spoke to said they were thinking of moving to the mainland, and over 65 percent were planning to permanently relocate.
A growing migration, intensified by the hurricane
Puerto Ricans have a long history in Florida. By the late 1800s, they were settling in the Tampa Bay area and later in South Florida.
"Historically, Miami-Dade County had a much larger Puerto Rican population before Central Florida," Duany said.
It wasn't until the 1980s that Puerto Ricans started moving in significant numbers to Orlando and other parts of Central Florida. These included islanders as well as Puerto Ricans from New York and Chicago.
But it was Puerto Rico's economic crisis, which began in 2006, that spurred a massive wave. The Puerto Rican population in Florida has shot up to over 1 million, from 479,000 in 2000, according to the Pew Research Center.
After Hurricane Maria left damages of over $94 billion, the pace of Puerto Rican arrivals increased dramatically. Many were already thinking of leaving, but the storm's aftermath precipitated the move.
Rafael Ortiz Perez, 57, a civil engineer from Salinas in the southern part of Puerto Rico, arrived in Miami on Oct. 28, after the hurricane's fierce winds blew the roof off his house.
"The move has been positive," Ortiz-Perez said. "Things in Puerto Rico have not been good. Maria helped me make the final decision to move."
Initially, he stayed with his mother, who had settled in Miami 35 years ago. Shortly after arriving, he was hired by a Puerto Rican-owned architectural firm and is now working on a project with NASA.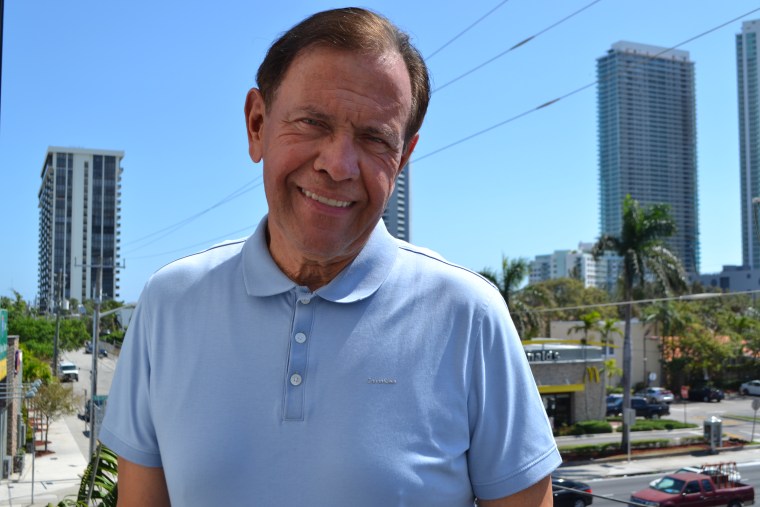 Luis DeRosa, president of the Puerto Rican Chamber of Commerce of South Florida, said he is seeing more well-educated islanders moving to the area.
He has been helping countless Puerto Rican businesspeople establish their operations in South Florida.
"The Puerto Ricans coming to open businesses are here to stay," De Rosa said. "They've done their homework."
With so many arriving, the impact is being felt in schools, politics and housing.
Over 11,700 Puerto Rican children have registered in Florida's public schools. In Miami-Dade County, new students have enrolled in numerous schools across the county, so it has not caused a strain in any one school. The county has hired 65 Puerto Rican instructional employees who were displaced after the hurricane. Orange County, in Central Florida, has 89 new hires from the island.
Colleges and universities in Florida have offered in-state tuition to students from Puerto Rico; Florida International University has 216 such students currently enrolled.
As U.S. citizens, Puerto Ricans are eligible to vote once they move here and register. They have the potential to sway elections in one of the country's most crucial swing states.
Gov. Rick Scott, a Republican and likely U.S. Senate candidate, declared a state of emergency in early October to help the state provide services and obtain federal money to help Puerto Ricans displaced by the hurricane. He also established disaster relief centers to provide newcomers with information about schools, medical care and jobs.
Across 41 states and Puerto Rico, over 3,500 families are staying in hotels under the Federal Emergency Management Agency's Transitional Shelter Assistance program. More than 1,300 of them are in Florida.
Most of the stays end on March 20. Jackeline Soto Perez, 29, a nurse, is nervously counting the days until the deadline. She, her husband and two children, 3 and 7, have been able to stay in a Miami hotel through the program. They have found an apartment to rent, but it's not available until April 1, so they are figuring out where to stay in the meantime.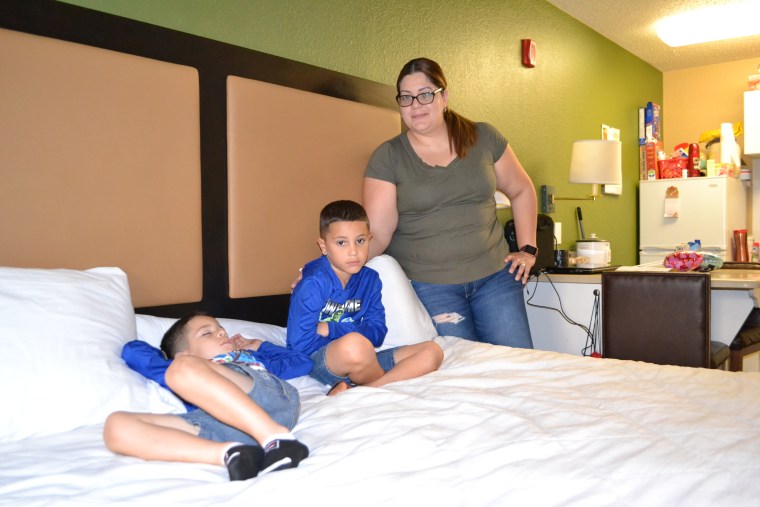 In her hometown, Añasco, in western Puerto Rico, the lack of electricity after the hurricane was becoming untenable. Perez's younger son has neutropenia, a condition that reduces the body's ability to fight bacterial infections. His daily medication needs refrigeration, a daunting task without electricity. It's what ultimately led them to flee the island.
On a recent afternoon, she touched his forehead, checking for fever, as he slept. Perez was worried because he had not been feeling well.
Perez's husband is a paramedic, and she is a home health aide, working an overnight shift three times a week in West Palm Beach, often facing a two-and-half-hour drive to work.
Despite the challenges, the family has no plans to return. "My parents are in Puerto Rico, so it's rough," she said. "But as long as I have a good job here, I wouldn't leave."