NUEVO LAREDO, Mexico — It took nine days for Beatriz Morelos Casillas' life to be completely upended.
On July 23, Ms. Casillas — who goes by Betty — was stopped by an officer in Painesville, Ohio for a routine traffic citation. Because she was in the country without authorization, the mother of four was detained and slated for removal from the U.S. Just over a week later, Casillas was back in Mexico, a country she had not seen in nearly 20 years, with only her jeans and the shirt on her back — and no legal way to reunite with her family.
Casillas' circumstances are both unique to her as well as emblematic of broader trends in immigration enforcement under President Donald Trump. A fear that any encounter with law enforcement may result in deportation is the reality facing many of the estimated 11 million undocumented people in the U.S. While such enforcement actions leave families divided and community advocates outraged, immigration officials note that their agents and officers are simply following the law.
In the fateful moment that she was pulled over by an Ohio Highway Patrol officer, Casillas was terrified. "I felt really afraid. I was shaking, and I was really nervous," she told NBC News in an interview in Nuevo Laredo, Mexico. "I saw my life, like, all (the past) 17 years in a second. I was losing everything."
Casillas was afraid for herself, her husband, and her U.S.-born children. Besides being in the country without authorization, she did not have a criminal record and, she said, paid U.S. taxes. She worked in a factory and was on the way home from work when she was stopped by police.
However, before entering the country illegally in 2001, Casillas had made one prior unsuccessful attempt at crossing the border without papers, which to her seemed like a minor incident at the time; she said she was interviewed by Border Patrol agents and turned back in a few hours. But that prior entry meant that, this year, her case qualified for an "expedited removal" — so she fell into a class of people who can be deported without access to immigration courts or lawyers.
After being detained, Casillas was held in a local jail, then a county jail, before being flown to Laredo, Texas, with other deportees. U.S. immigration agents walked her across the bridge to Nuevo Laredo, and then left her there alone.
Nuevo Laredo is a violent place; the U.S. government has issued a travel warning for American citizens travelling to the city, because of the risks of carjacking, kidnapping, robbery, and homicide. At least two other Painesville deportees have been kidnapped upon being returned to the city.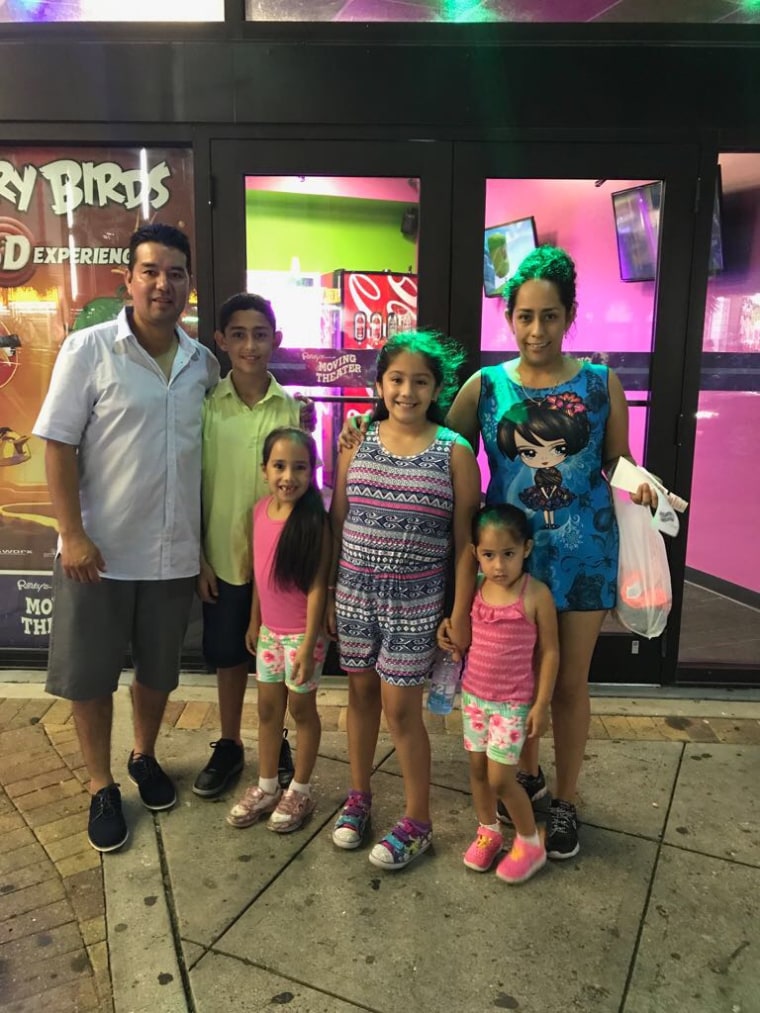 Casillas saw her husband when he flew to Mexico for a brief visit after her deportation. She has not seen her children since July.
For now, Casillas is staying with her husband's family in León, Mexico. "I feel like a stranger here, because it's too many years since I left here. I'm by myself here. I miss everything," she said. Casillas worries about her husband and longs for her children, especially since she has missed her son's birthday and confirmation, as well as Thanksgiving.
These days, virtually any undocumented person in the U.S. is at risk for potential detention and deportation.
Casillas' husband, David, has struggled to explain his wife's absence to their children. "When we told the children, they all started to cry," he said. "They asked me, 'Why? Why, if the police are supposed to help? Why did they take their mother?"
Since Casillas was deported, her husband said the home they once shared feels lonely. "I don't know how to explain it to you, but it feels empty."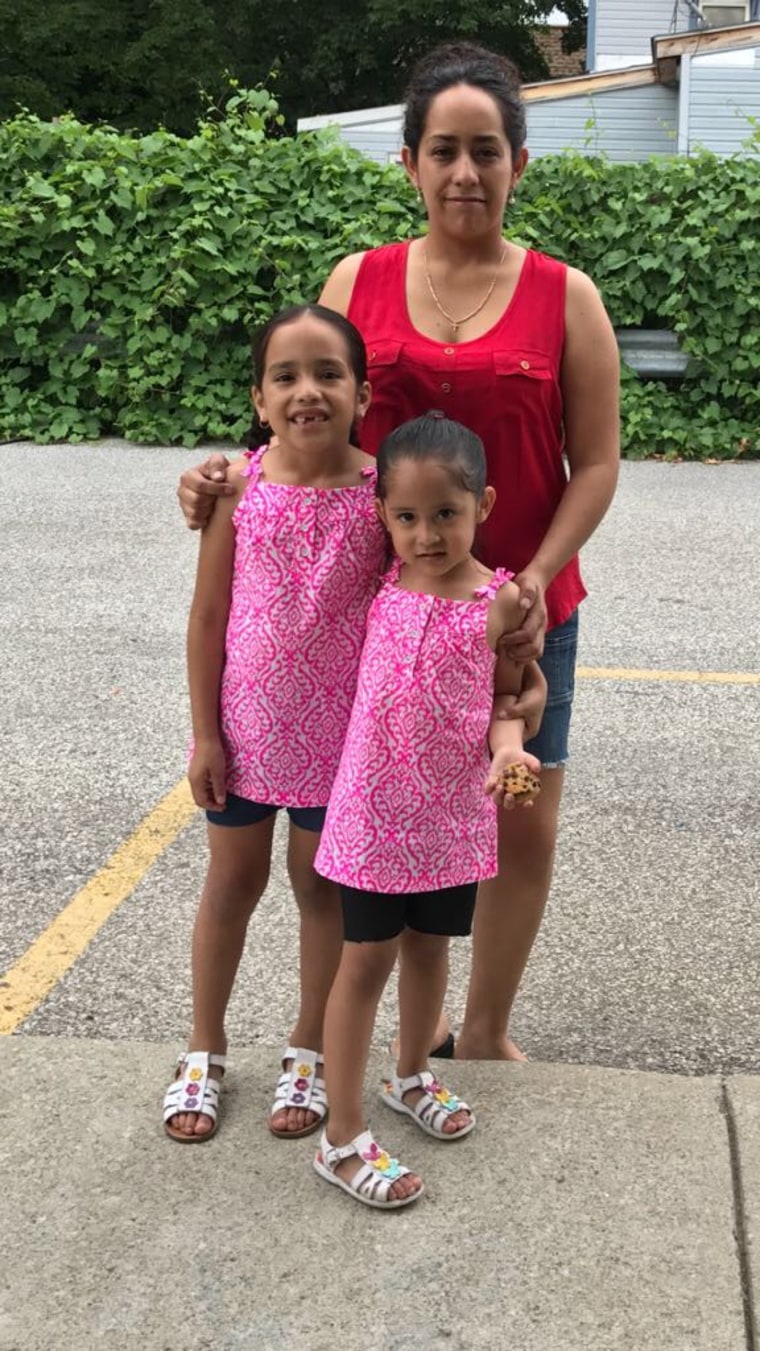 According to Elizabeth B. Ford, attorney for Casillas, cases like her client's are becoming more common. "The people who are detained, and from Mexico especially, are deported very, very quickly if they have a final order of deportation and they're already in detention. If you get picked up on a Monday, you can be deported on that next Tuesday – that following day."
In an email, Khaalid H. Walls, regional communications director for Immigration and Customs Enforcement (ICE), northeastern region, wrote that "All ICE arrests are targeted enforcement actions in which specific individuals are sought. These actions are undertaken with the same level of professionalism and respect that ICE officers exhibit every day." He wrote that Casillas was removed on August 2 "without incident" based on the reinstatement of a previously-issued final order of removal.
Under the Trump administration, the Department of Homeland Security (which oversees ICE) ended the Obama-era immigration enforcement priorities, which focused on recent arrivals, violent criminals, and national security threats. These days, virtually any undocumented person in the U.S. is at risk for potential detention and deportation.
As a result of the expanded scope of deportations, arrests of undocumented immigrants on civil immigration charges were up 38 percent in the first 100 days of the Trump administration, when compared with the same period a year earlier. Deportations from the interior of the U.S. are also rising under Trump.
The Acting Director of ICE, Thomas Homan said in June that undocumented immigrants "should be uncomfortable" and "should be afraid." The blame for separating families, he said, lies with parents who chose to come here in violation of the law, not his agency.
Immigrant advocates and civic leaders see cases like Casillas' as chilling.
"There is absolutely no compassion at this point," said David Leopold, former president of the American Immigration Lawyers Association. "ICE is literally splitting up families, which is a tragedy."
"There are basically no priorities for deportation. Everyone is a priority," Leopold added. "In fairness, Homeland Security headquarters gives ICE agents no discretion nowadays — none." The Trump administration's policies, in Leopold's view, do not make communities safer or protect national security.
What is frustrating for Casillas and her supporters is that most deportees have no way of adjusting their status or re-entering the U.S. legally. Despite the fact that she has American-citizen children and a husband who is lawfully present on a work visa, Casillas cannot obtain a visa or a green card. It would be well over a decade before one of her children, for example, could sponsor her for legal entry.
"In her situation, there is nothing that she (Casillas) could do, with the laws as they are written today, to correct her status," said attorney Elizabeth Ford. "There is no mechanism… to change it right now. That's why we need comprehensive immigration reform, to help these people come out of the shadows and to stop ICE from their mass deportations."
Veronica Dahlberg, executive director of HOLA Ohio, an immigrants' advocacy organization, said that her group has appealed to local and state lawmakers for help, with little success. Her group held a rally in front of the office of Rep. David Joyce (R-Ohio) for Casillas and reached out to their senators as well. "These efforts are an exercise in futility, as they were in (Casillas') case and all the others. We never get a response as to what, if anything, was done." Sometimes lawmakers' offices will tell them a few details of the case, yet in most cases these are already known.
Painesville, which is about one-quarter Hispanic, has been rattled by media coverage of Casillas' deportation. Historically, the town has absorbed waves of immigrants, with Mexicans beginning to arrive in the 1980s. Many undocumented immigrants work in the town's commercial nurseries and flower industry.
But Casillas' husband has seen a change in the town since his wife's arrest. "Before, we thought Painesville was calm. We would go out and trust that nothing would happen," he said. "In one year, it has become more difficult."
Since September, another undocumented mother of four children has taken sanctuary in an area church.
Meanwhile, in Mexico, Casillas is struggling to adjust to her circumstances. "I can't realize my life here," she said, "but I have to. It is really hard." She passes her days inside, praying and worrying. For her, it is as if sixteen years of the life she had known vanished in an instant.
As often as she can, Casillas facetime chats with her family and tries to keep their spirits up. "All I can say to them, is keep the hope. Any day, I don't know when, we'll be together again."