When Latinos today think about Café Bustelo, the plain red and yellow 10 oz. brick envasado al vacío ("vacuum packed") reminds them of Cuba, Puerto Rico, and other Latino origins. But very few people know that the founder Gregorio Bustelo was born in Spain.
For almost 90 years, Café Bustelo has established itself as the leading coffee brand in many Latino households from Florida to New York and other parts of the United States. But hidden in the bold aroma and flavor of the old Cuban-style espresso is a story about early Spanish-speaking immigrants who came together from different countries to build one of the first Latino communities in New York.
Like many immigrants, parts of Gregorio Bustelo's biography have become fuzzy over time or are entirely missing. And even the coffee company until recently said that the founder was born in Galicia, Spain. But James Fernandez, a New York University professor and Spanish immigration historian, told a group during a recent tour of the Spanish Harlem neighborhood in New York City that he discovered through immigration records that Bustelo's birthplace was in Asturias, another part of Spain.
RELATED: Two New Yorkers Give Puerto Rican Town the Ultimate Coffee Boost
What you see and don't see in Bustelo's biography is a snapshot of the New York immigrant community who helped grow his business.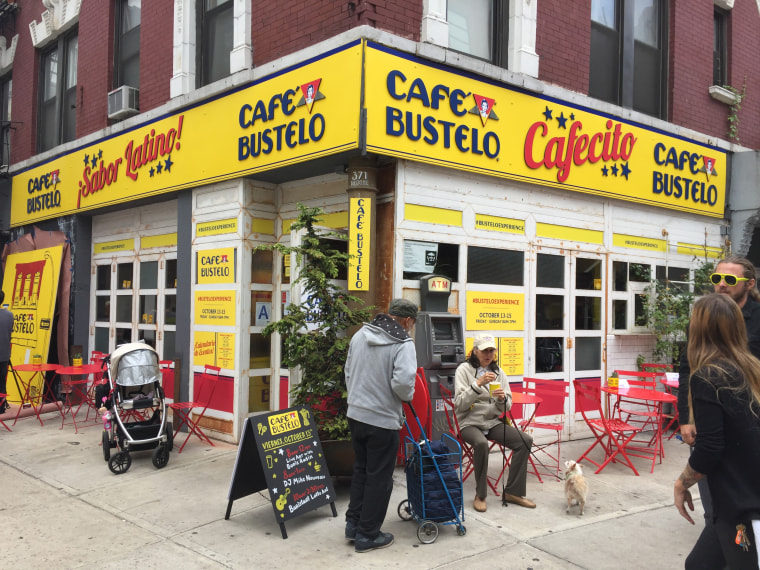 "The mingling of Spanish speakers from all of these different countries on these very streets really gave rise to a new culture," said Fernandez. "A culture that's not Puerto Rican, or Dominican, or Cuban, or Mexican, or Spanish, a culture that is very unique to these very streets."
This new culture planted roots in Spanish Harlem after waves of Puerto Ricans—who gained citizenship through the Jones Act in 1917—settled in the upper Manhattan neighborhood after World War I and World War II. But while this emerging barrio came of age with popular songs like the 1950s "Piel canela" ("Cinnamon Skin") by legendary Puerto Rican songwriter and crooner Bobby Capó, many Boricuas were raised by local mom and pop shops—like the first storefront of Café Bustelo—which were owned by Spaniards.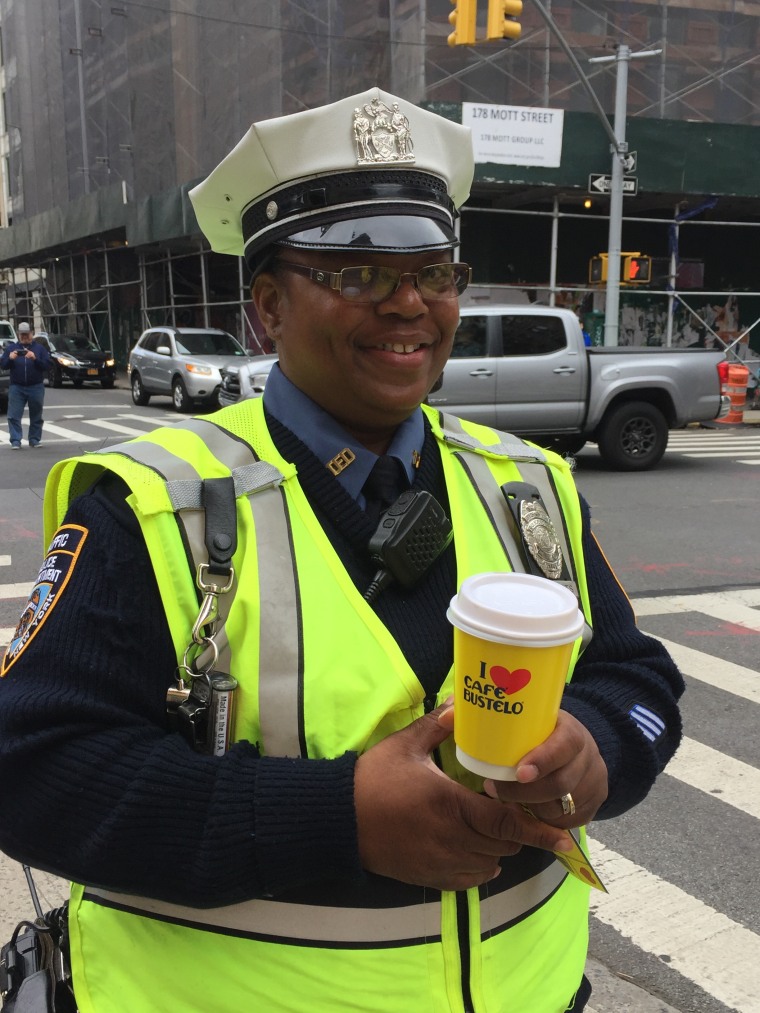 Fernandez explained on the tour that while immigrants from Spain were fewer in number than other groups of Spanish speakers in the barrio, they figured out different ways to service the needs of the growing community. And as he guided a tour group north from 110 to 116 Streets along Fifth Avenue, the NYU professor pointed out some of the locations where Spanish-owned stores serviced the greater Latino community.
Residents in Spanish Harlem, for instance, could get keys made at the Fifth Avenue Hardware (owned by two friends from Aragón, Spain, who married two sisters from Puerto Rico). They could also buy a flask of perfume or a fancy bar of soap for Mother's Day at El Siglo, run by two partners from Aragón and Valencia, Spain. And if Spanish Harlem neighbors wanted to have a drink or meet other Spanish speakers, they would go to the Central Bar and Grill (owned by an immigrant from Galicia, Spain)—which Fernandez compared with the intimate bar from the 1980s NBC sitcom "Cheers," a place where all the patrons from the barrio would know your name.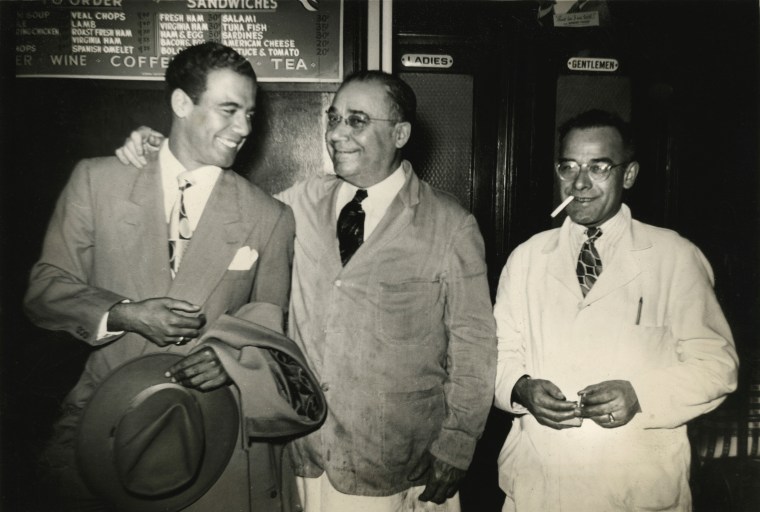 Bustelo, the company is very much a rags-to-riches story that started with a small storefront in Spanish Harlem and was then distributed through bodegas in other Latino neighborhoods. Now, the Cuban-style espresso is making its way slowly into mainstream American households after being acquired by the breakfast giant J.M. Smucker in 2011.
In recent years, Bustelo has also emerged as a pop culture symbol for a wide range of people, including blue-collar Americans as well as geeks and hipsters. The Cuban-style espresso made it into the lyrics of the 1990s rock musical Rent, which tells the story of poor artists surviving in New York City's East Village during the HIV/AIDS epidemic. Sheldon and Leonard, roommates in the CBS sitcom "Big Bang Theory", have a can of Bustelo on their kitchen counter. And even the recent Netflix series "Luke Cage," based on Marvel's larger-than-life black strongman who lives in the other Harlem, features an empty Bustelo can as a swear jar, which in itself is said to be a tribute to Prince, who used an empty Bustelo can in real-life.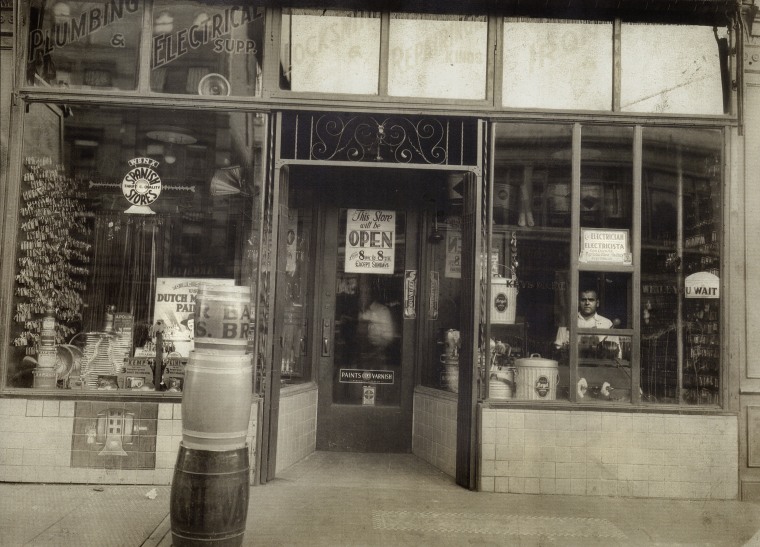 Both the real and imagined Bustelo stories today are inspiring other Spanish-speaking entrepreneurs to bring younger generations of Latinos together.
"Food brings people together through smells and tastes," said Angélica Intriago, vice president of the New York-based gourmet boutique Despaña (which promotes foods and ingredients from Bustelo's birthplace—Asturias—and other parts of Spain). "We have always aspired to be a meeting point for people who are away from home, to satisfy their nostalgia through food—ciders, blood sausages, chorizos, cheeses and other ingredients that can help us grow and share our roots."
Finding common ground through food, Fernandez says, has transformed many immigrant businesses into enduring symbols of their communities. And sometimes these businesses are the only surviving legacy of generations past.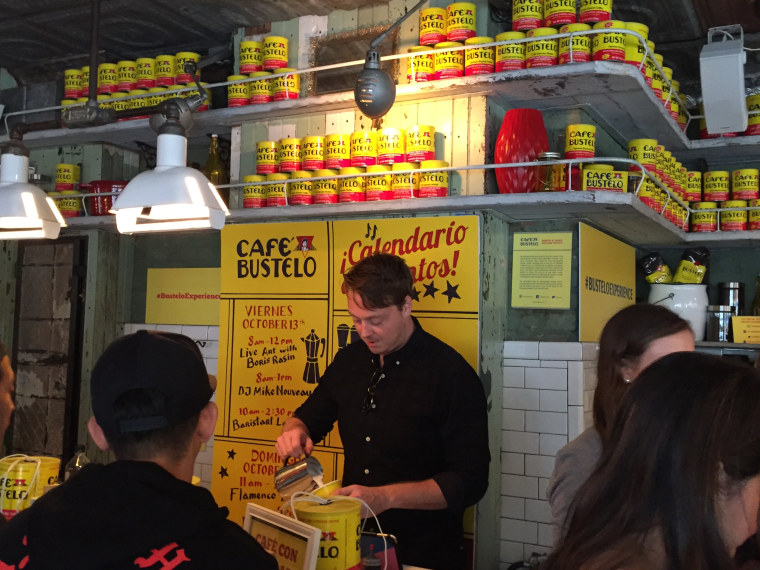 "During the 10 years that I've been trying to piece together the history of Spanish immigrants in the U.S., one of the questions that pops up at almost every turn is: What's left?," he told NBC News.
"It turns out that two of the most remarkable surviving markers of the Spanish diaspora to New York are actually businesses and trademarks, founded by immigrants from Spain, but sustained and popularized by the much larger non-Spanish Latino immigrant population in the city and in the country. I'm referring to Goya Foods, founded by Prudencio Unanue, and Bustelo Coffee, founded by Gregorio Bustelo."