In her novels and story collections, Achy Obejas explores the complexities of Cuban American identity, lesbian sexuality and the ways these two intersect in the immigrant journey.
She is writer who has had a varied professional career as a journalist, translator, and author. She has received the Pulitzer Prize for her work in a Chicago Tribune investigation team, and her translation credits include the Spanish language edition of Junot Díaz's Pulitzer Prize-winning novel, The Brief Wondrous Life of Oscar Wao.
A recipient of two Lambda Literary Awards, she has published three novels, a poetry collection, and the story collection with the humorous title, We Came All the Way from Cuba So You Could Dress Like This? (Cleis Press, 1994).
NBC News sat down briefly with the celebrated writer to discuss the recent release of her second story collection, The Tower of the Antilles (Akashic Books, 2017). The book has received widespread praise for its layered portrayals of immigrants and exiles navigating between the U.S. and Cuba.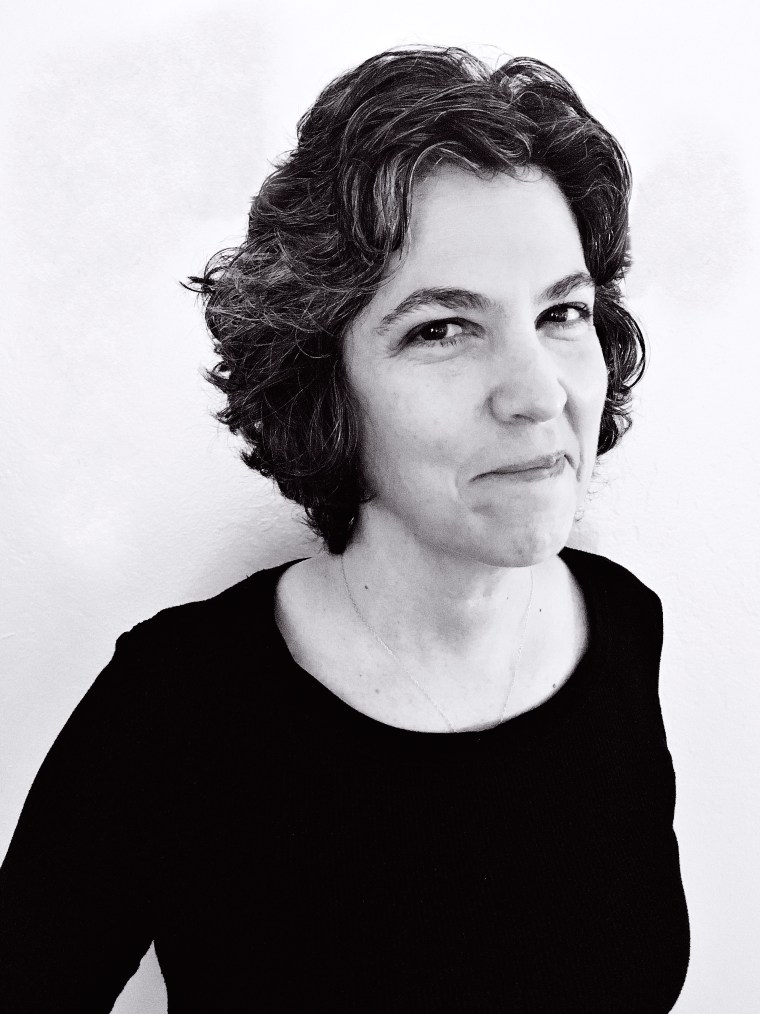 NBC: Congratulations on the publication of "The Tower of Antilles!" It's a powerful collection that speaks to the emotional, political and economic distances between Cuban Americans and Cubans. The swift changes in U.S. policy even within the last year have unsettled the possibilities and opportunities for people on and off the island even further. What do you hope your readers will understand about the lengthy troubled history between the U.S. and Cuba?
AO: The book is an attempt to grapple with a journey, and Cuba's historical travails — to her misfortune — have always involved Americans. I say Americans rather than the U.S. because though the U.S. state has acted on Cuba, American culture and influence has been all over Cuba since before Spain let go, through the state, corporations and individual citizens.
Undoubtedly, and especially in the 20th century, there have always been Americans everywhere: Americans at the bar, at the beach, owners of everything in sight, the mafia, the dollar; Americans run amok. They're the background to every story.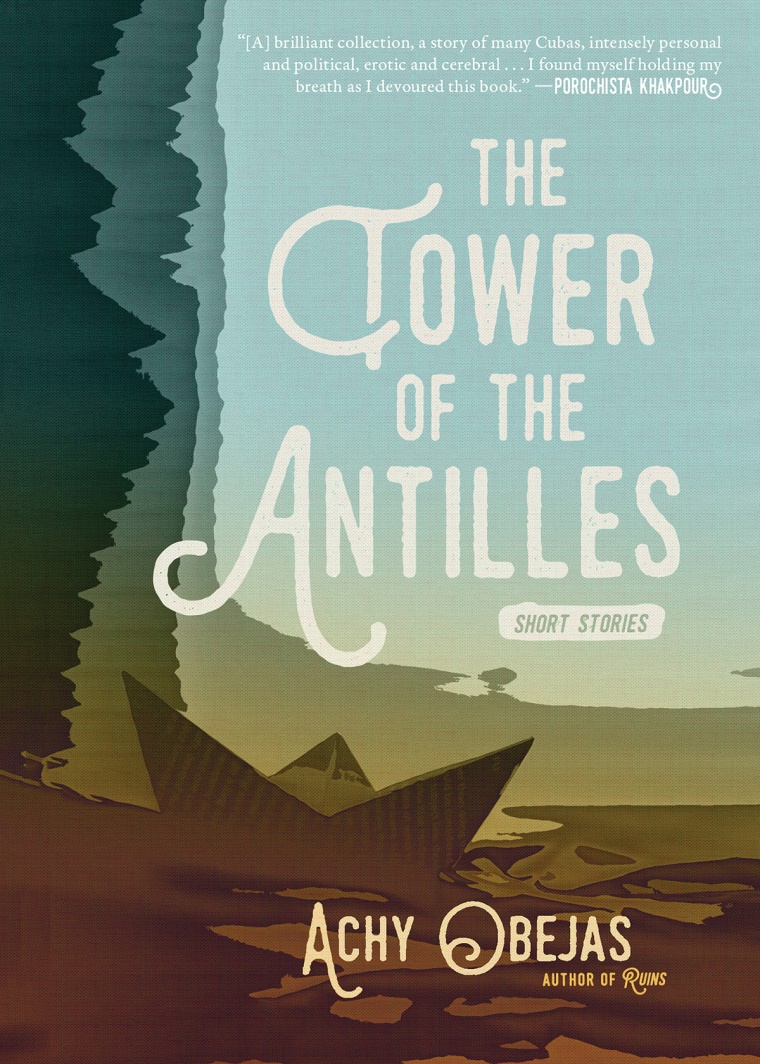 What I hope readers will understand is that we are linked, probably forever, and though it would be nice if the U.S., took some responsibility for the disaster that is Cuba (the revolution didn't come outta nowhere or as a reaction to nada!), the best way to help now is to back off and let us solve our problems ourselves. Don't act, don't advise, don't support or undermine. Just let us breathe and look at each other, talk and reconcile.
NBC: Your work is fearless about examining sex and sexuality. The two stories that I will not soon forget are "Kimberle" and "Supermán." In the first, two women negotiate desire while a serial killer is on the loose; in the second, a young man uses his body as capital in order to survive his poverty. The stories are edgy and compelling, provocative and thought provoking. How do you gauge this masterful dance between the sensuality of the characters and the fraught environments they inhabit?
AO: I think danger tends to heighten sensuality, doesn't it? Risk adds another element of excitement, of provocation. In "Kimberle," there are a number of risks at play, including falling in love with the wrong person, but another is being the target of a serial killer on the loose. In "Supermán," the danger is disappearing, evaporating into the morning mist off the Malecón.
Both stories have their roots in reality. When I was in college in Bloomington, Ind., back in the 70's, it wasn't unusual for girls to disappear in the fall and be found in the spring, after the snow had melted. It colored every step on a dark night going home from work or the bars. So that anchored "Kimberle," that terrible fear of assault, especially after a good time, a flirty time.
And "Supermán" is actually based on a real person, a star at the Shanghai — a real place — whom I'd first heard about from my dad, who actually saw him perform. He was a legend in his time, even referenced in "Godfather Part 2," when the mob goes to Cuba. But eventually, after the revolution, he vanished into thin air. No one knows what happened to him, and so that served as a basis for the story. I wanted to honor who he'd been, but then also what he's become, which is a kind of ghost.
NBC: Though you have published consistently in different genres since the 1990s, your previous story collection was published 23 years ago. How do you see yourself changed as a writer with "The Tower of the Antilles?" What new things are we learning about Achy Obejas's imagination and creative impulses with this second collection?
AO: Oh, this is a very different collection than "We Came all the Way from Cuba So You Could Dress Like This?" I think this is a more sober collection of stories: darker, more complex.
These stories are more metaphorical, experiment a little more. They're much more rooted in Cuba. Chicago — a city I love but which I left four years ago — only makes a cameo. The characters are generally older, more experienced. This is also a much more curated collection. There's an arc to the way the stories are lined up.
I loved my first book so much, but this one makes me proud in a different way. It's like the difference between falling in love, being in that craziness, and staying in love, which — it sounds so antithetical — takes real work but is so incredibly satisfying.
I'm more serious now, more committed to my writing as an actual practice. I'm more conscious of what I'm doing, and I think more willing to go to uncomfortable places. I'm also much more aware of time, and how little there really is of it, and thus what I want to do with what's been allotted to me.
NBC: "The Collector" and "The Tower of Antilles" are the first and last stories in the book, and they frame the collection with another interesting feature: both stories begin with the question "What is your name?" But this basic question takes the reader on very different journeys and histories. There's also a dreamlike quality to these narratives. Can you speak to the way these stories took shape and why you chose them to bracket the book?
AO: I wrote "The Tower of the Antilles" many years ago. It was inspired by "Archipelago en mi pensamiento," a towering installation of boats, bottles, ropes, suitcases and inner tubes by Kcho, a Cuban artist, at the Museum of Contemporary Art in Chicago in 1999.
The story starts with an interrogation. And as the interrogation — which is useless, because the interrogator already knows the woman he's interrogating — goes on, the woman imagines escaping by designing boats on her thighs, in the air, wherever. In this way, she conjures the boats, which begin to drift up on the shore, creating a tower for the natives to scale.
"The Collector" came to me last year when a young Cuban-American woman named Natalie Catasús asked me to be an outside adviser for her thesis project at the California College of the Arts. The project concerned the work of a man named Humberto Sánchez, a Cuban exile, who had once collected some of the remarkable boats that wash up on the beaches in and around Miami.
Refugees from Cuba and Haiti are quite creative. Sanchez wanted to save the boats, as a memorial to all the people who didn't make it. So he basically stacked them everywhere he could store them. Natalie's research and photos were incredible to me, especially because I came from Cuba by boat. And because we ran into trouble on the seas — we were rescued by an American oil tanker about midway through our journey — I had a very strong reaction to these ghost boats.
At some point, I realized the Sánchez boat towers echoed the tower I'd written about years ago. So when I started writing "The Collector," I went back to the first story to borrow structure and language because they were, it seemed to me, spiritually related. When I began putting together the stories for this collection, they seemed obvious bookends. "The Tower of the Antilles" has that open-ended, disturbing conclusion and "The Collector" hits all or most of the themes in the other stories.
NBC: This collection appears small in dimension, but it is rich, bountiful and substantial in terms of content. There is so much about Cuba of the past and present in these pages. What do you hope for Cuba's future and how does it feel to be a writer writing stories during this period of Cuba's history and culture?
AO: I've always been a writer writing about Cuba's history and culture so that feeling is all I know, it's my every day, my blessing and curse, my inspiration and my blocks.
What I hope for Cuba's future is that we have a future that's, well, Cuban — that the many different factions learn to talk to each other, to listen (if you know my people you know that's gonna be really hard!) to each other, to reconcile and to build a future together.
I hope the great shadow of our northern neighbor will lift and that we will be able to stand in the light, just us, no one else.