AUSTIN, Texas — Before President Donald Trump was elected, Marlene saw the food stamps her children received as a way to feed them healthy meals. After Trump's election, the $300 a month from the Supplemental Nutrition Assistance Program for her 14-year-old daughter and 12-year-old son became a source of sickening worry. This spring, she stopped using the program altogether.
Marlene — a stay-at-home mother originally from Veracruz, Mexico, who asked that her last name not be used because she does not have legal status — said that beginning last November, the process of getting food stamps for her U.S.-born children began to feel like an investigation. There were more requirements and more documents requested, including some she had already provided. She began to get headaches and worried that amid the Trump administration's immigration crackdown, she was being watched.
Earlier this year, Marlene's worries escalated when leaked documents revealed that the Trump administration wanted to make it more difficult for people who receive just about any form of public assistance, including food stamps, to become legal permanent residents.
"I got sick and I decided it would be better that when they ended, I would not return to renew them," she said in Spanish of the food stamps, which lapsed in May. She is now forced to buy less food each month, relying on her husband's salary as a construction worker.
Marlene said other immigrants she knows — who, like her, have been in the U.S. for more than a decade — have also opted to stop using benefits like food stamps to avoid jeopardizing their chances of getting a green card, the legal residency permit.
They're not alone. Fears of the Trump administration's stepped-up immigration enforcement — including the proposed negative consequences for those who receive government assistance — have resulted in immigrants dropping benefits such as food stamps and children's health insurance, service providers say.
The evidence is largely anecdotal, but some groups and institutions that serve people who use the programs say they're seeing declines in participation that coincide with Trump's election and other key moments in his administration. Doctors, professors and nonprofit leaders say the impact is significant and will have long-term health consequences.
Enrollment in food stamps and the Women's Infant and Children Program (WIC), which provides vouchers to pregnant women and parents of children under 5, have both fallen recently. There were 39.3 million people receiving food stamps in May, down from 41.4 million a year earlier, according to data from the Department of Agriculture, which oversees the program. And the number enrolled in WIC dropped from 7.2 million to 6.8 million over the same period, according to the department.
In recent years, WIC case volumes have been dropping slowly across the country as the economy has improved, said Lisa David, president and CEO of Public Health Solutions, the largest WIC provider in New York state. Public Health Solutions usually sees about 105 families a month leave the WIC program, David said.
But in November 2016, when Trump was elected, the organization lost 462 WIC cases. In January 2017, the month Trump was inaugurated, 640 families left the program. And in two months this year when there were leaks of documents related to the administration's crackdown on public assistance, the organization lost 437 and 395 cases. The drop was twice as high in Corona, Queens, a neighborhood with a large immigrant community, compared to other areas where Public Health Solutions provide services, David said.
Some of those families simply stopped coming to get their WIC vouchers. One woman — who is in the U.S. on a visa and has two children who are U.S. citizens and one family member without legal immigration status — handed back her unused vouchers and asked Public Health Solutions to remove her name from the government's WIC database, David said.
"They are worried if they have visas about being able to get them renewed," David said. A rumor in immigrant communities is that if their names are in a public assistance database and they are stopped by law enforcement, they can be forced to pay back the aid they received, and if they cannot, they will be deported, David said.
There is no evidence people in the country are being stopped in this way, but The Houston Chronicle reported that a Mexican woman with a visa to visit the U.S. was denied entry at a Houston airport last month and barred from returning. During a previous visit in December 2016, she was pregnant and had a medical emergency, and her care was covered by Medicaid and state health insurance, as was allowed by law. The public assistance she had received was the reason she was turned away, a spokesman for Customs and Border Protection told the Chronicle.
"It's a challenge because you don't want them to feel more at risk. We do everything we can," David said. "We would never agree to hand things over. You don't have to prove immigration status to get WIC, but the level of fear is really, really high."
THE TRUMP ADMINISTRATION'S PROPOSAL
The idea of blocking immigrants from getting green cards or temporary visas because they receive public assistance is not new. Currently, immigrants may be designated a "public charge," which means the government sees them as a potential burden on taxpayers if they use cash assistance programs such as Temporary Assistance to Needy Families, also known as welfare.
Receiving that assistance does not automatically bar immigrants from becoming permanent residents or receiving visas — the government also considers other factors, such as their education and skills.
What's alarming immigrants and advocates now is that, based on leaked documents, the Trump administration appears to be looking to expand the definition of "public charge" to include people who use a wider array of subsidized programs, including earned income tax credits, heating assistance, health care for children, college financial aid and more. It's not clear when the proposal could go into effect.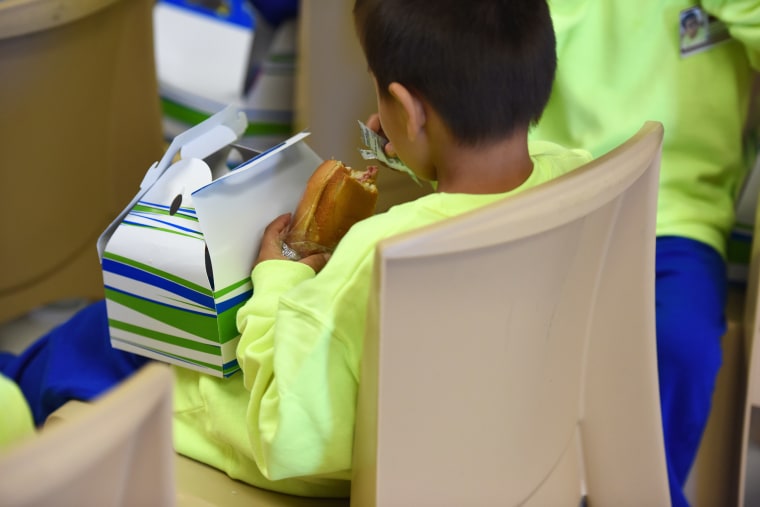 A Department of Homeland Security official provided a list of bullet points defending the plan. More than half of immigrant households use one or more public benefit program, "driving the federal debt and deficit and unfairly taking benefits away from vulnerable U.S. citizens and communities," according to the statement.
Immigrant households often have a combination of citizens and noncitizens. Immigrant parents who may not qualify for public assistance are still legally entitled to assistance for children who are U.S. citizens or qualifying legal residents.
In August, Francis Cissna, director of Citizenship and Immigration Services, which is part of Homeland Security, said the administration is not looking to stop immigrants from receiving benefits.
"We're just saying that ... there comes a point — when we at the agency know that someone who has become so dependent or reliant, or whatever the appropriate term is, on public benefits that ... we now deem [the person] to be a public charge" and unable to get a visa to enter the country or to become a legal permanent resident, Cissna said at an event organized by the Center for Immigration Studies, which advocates lower limits on immigration, and held at the National Press Club.
AFRAID TO SEEK HELP
Even before the proposed crackdown on public assistance recipients was leaked, some medical facilities were seeing a drop in the number of immigrants who sought services.
Harris Health System, the government hospital district for Harris County, Texas, which includes Houston, serves the county's uninsured and low-income population, regardless of citizenship or legal status. About 60 percent of its patients are uninsured.
R. King Hillier, Harris Health's vice president for public policy and public relations, said visits have been declining since the start of 2017. Outpatient visits to Harris Health System from March 1, 2017, to Feb. 28, 2018, were down 7.1 percent, compared to the previous 12 months.
There were 64,177 fewer visits by U.S. citizens and 22,383 fewer by legal immigrants in that time, declines of 6.3 percent for each. But the steepest drop was the 49,763 fewer visits by people in the country illegally, a 9.5 percent decrease from about 526,000 to 476,000 visits.
Hillier said that the Trump administration's rhetoric on immigration, as well as stepped-up Immigration and Customs Enforcement activity, have worried residents. The proposed change in how public assistance will weigh on immigration cases "is one more of those things that have added to the nervousness and scariness," Hillier said. "Definitely, there are people that understand that they should not sign up for any kind of benefits because that might impact them."
Hillier said the health system saw similar drops in visits by immigrants in the 1990s when then-President Bill Clinton signed the law that changed the nation's welfare system. The law barred legal permanent residents who have lived in the country less than five years from many public assistance programs.
As a result, fewer women came in for high-risk prenatal care, which meant the clinic lost an opportunity to intervene during pregnancy, Hillier said.
"What we saw was a lot of sick babies being born," Hillier said.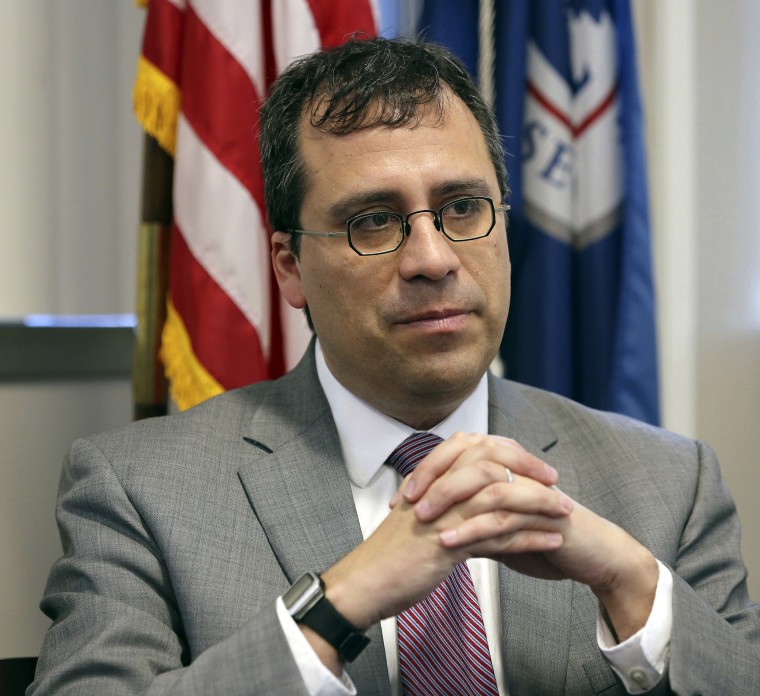 Community Health Choice, a nonprofit health insurer in Texas, also has seen enrollment drop since Trump took office in 2017, said Ken Janda, the nonprofit's CEO. Community Choice is the health care plan provider for about 400,000 people, about 300,000 of whom are covered by its health plan and about 100,000 who receive the Children's Health Insurance Program (CHIP) and Medicaid.
Typically, the families they serve have at least one parent who is a legal resident trying to become a citizen, Janda said.
"There absolutely are immigrants afraid to continue to enroll their child in Medicaid or CHIP or pregnant women afraid to avail themselves of CHIP's prenatal program because it might result in someone in the household being denied the ability to stay in the country," Janda said.
It's not easy to pinpoint which Trump policy has immigrants on guard, but "people understand they should not sign up for any kind of benefits because that might impact them," Janda said.
Janda said he recently attended a medical meeting with representatives from other health institutions in Texas and "a number of people there were echoing similar kinds of stories."
'IT'S SAD FOR IMMIGRANTS TO HAVE TO CHOOSE'
The fear extends to legal residents. Khoa Tong was 14 when his father brought him from Vietnam to the U.S. on a visa and enrolled him in CHIP. Tong, now 20, worries that receiving that assistance will prevent him from bringing his mother, who remains in Vietnam, to the U.S.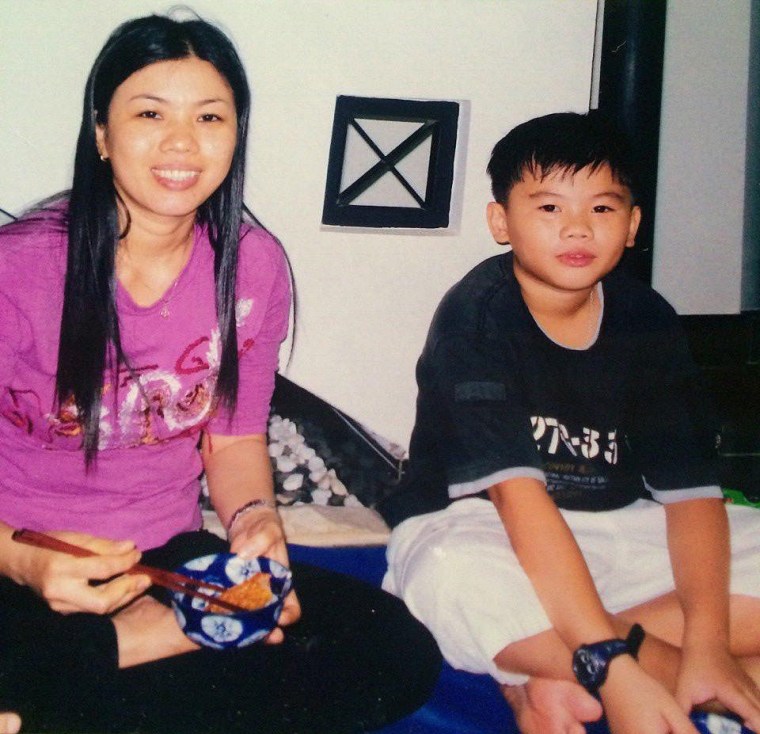 "The assistance helped us get on our feet," Tong said. "I think social welfare is for helping people get on their feet and when they make it, they will have a chance to give back to their community."
He added, "If the country I live in and contribute in does not let me have the opportunity to even live with my mom, that's just wrong."
Tong used CHIP until he turned 18. He's now pursuing an urban studies degree at the University of Texas at Austin and receives federal financial aid, he said.
When Tong turns 21 next May, he will become eligible to sponsor his mother, but he's worried his chances will be hurt by the health care and college aid he has received.
Some U.S. citizens, too, are concerned. A 19-year-old Houston man, who was born prematurely and has cerebral palsy, fears the Medicaid coverage he received could prevent his parents, who are legal permanent residents and immigrated from Mexico, from renewing their green cards or eventually becoming citizens. He is a citizen but asked that his name not be used because of his parents' status.
The man said his Medicaid coverage paid for speech therapy and surgery on his leg so he could put weight on his right foot. His medical expenses were far beyond what his father, a cafeteria worker in a private school and a janitor, could have afforded without Medicaid.
The young man recently started college in Texas — the first in his family to attend — where he plans to study nutrition.
While it's far from certain that the aid his family received would affect his parents' attempts to become citizens, the teenager said the Trump administration's policies pose a dilemma for many people like his parents.
"It's sad for immigrants to have to choose between having the support or choosing to be American citizens," he said.