Current immigration policies and fears of deportation are keeping U.S. children out of school.
Authors of UNESCO's new Global Education Monitoring report, Building Bridges, Not Walls studied how the way different countries implement education and immigration policies can either promote or learning environments for immigrant children, migrants or refugees.
Experts found that in the U.S., deportation fears are having an impact on school attendance, whether students are afraid of their own deportation or of a loved one's.
The fear is exacerbated if schools allow Immigration and Customs Enforcement (ICE) agents to search the facilities or collect immigration information from students.
Seven percent of U.S. children are born to parents who don't have legal immigration status.
A school district in Las Cruces, New Mexico, saw a 60 percent spike in absenteeism after an immigration raid shook the community in February of last year. As a result, the school board changed its policies. They stopped collecting information regarding the immigration status of its students and started rejecting requests from ICE agents to access school grounds without judicial warrants.
In Tennessee, a similar pattern surfaced seven months ago after one of the largest workplace immigration raids took place in Morristown — mainly affecting Latino families living in the area. According to the report, 20 percent of Hispanic students in Hamblen County, where Morristown is located, missed school following the raid.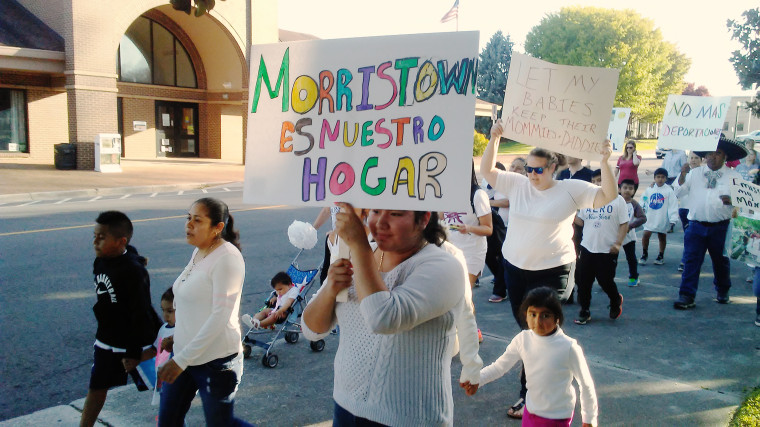 This is taking place all over the country, according to the research findings.
"I'm afraid that one day out of the blue, my mom will be gone or my dad will be gone" said Heidi Mensobar, a student from Academia Avance in Los Angeles, who was interviewed as part of the report.
Academia Avance's principal, St Claire Adriaan, works with a student population that includes Mexican-American students of legal and undocumented status.
"We've had parents arrested for deportation which obviously affected the school," said Adriaan. "It is bothersome that students are going through so much, and how it affects their learning."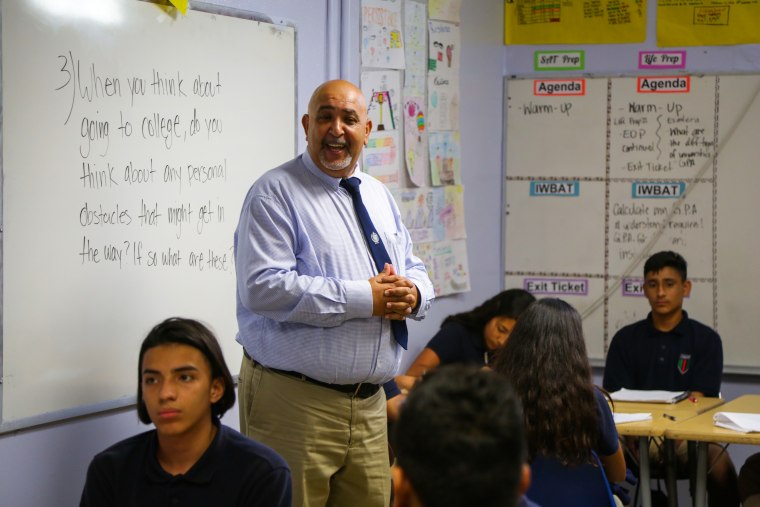 Overall, the study found that the immigration policies being implemented by the U.S. government "are detrimental to the education of those with undocumented status."
Roughly 50,000 children are detained at the U.S.-Mexico border any given year. According to the report, pediatric and mental health professionals who visited family detention centers nationwide reported that the facilities provided inadequate education services.
However, the report points out some silver linings in the way some U.S. policies protect immigrants' education.
As of May 2018, about 700,000 people eligible for the Deferred Action for Childhood Arrivals program, known as DACA, applied.
DACA, which was introduced by President Barack Obama in 2012, provides two-year renewable protections that shield some undocumented youth from deportation if they are working or attending school.
Since DACA's implementation, high school graduation rates increased approximately 15 percent, according to the report. Community colleges, which tends to better accommodate working students also saw positive effects.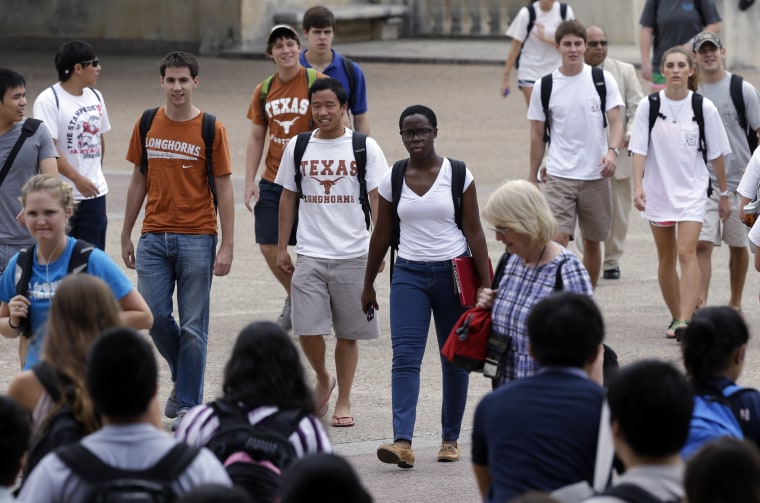 The program opened the door for more undocumented students to enroll in colleges and universities in all states except in Alabama, Georgia and South Carolina. However, many public higher education institutions charge undocumented immigrants out-of-state tuition even if they are long-time state residents.
In an effort from President Donald Trump to phase out the DACA program, current beneficiaries are able to renew their DACA status but the program is not taking new applications.
After studying the impact immigration and education policies have on undocumented students in the United States, UNESCO issued the following recommendations in its final report:
The U.S. needs to strengthen measures that enable better access and improved quality for immigrant children's education.
It needs to ensure that school grounds are a safe space for undocumented migrants, without fear of deportation.
FOLLOW NBC LATINO ON FACEBOOK, TWITTER AND INSTAGRAM.