The 19th annual Impact Awards Gala awarded three accomplished Latinos in TV news, TV entertainment and film to stress the importance of increasing Latino presence in Hollywood from behind the screen to on camera.
The event was hosted by the National Hispanic Media Coalition, an organization founded in 1986 that advances Latino presence in the mainstream media from TV news to blockbuster films. ABC News correspondent John Quiñones, Actor Luis Guzmán and Jane the Virgin actress Andrea Navedo were all awarded with increasing Latino presence onscreen.
"The constant question I get is: When is Hollywood going to let Latinos in? I believe that as Latinos we are talented, rich in talent," said Guzmán at the awards. "We are writers, directors, make-up people, sound people. There's nothing wrong with taking control of the industry. We have the talent, we have the know-how."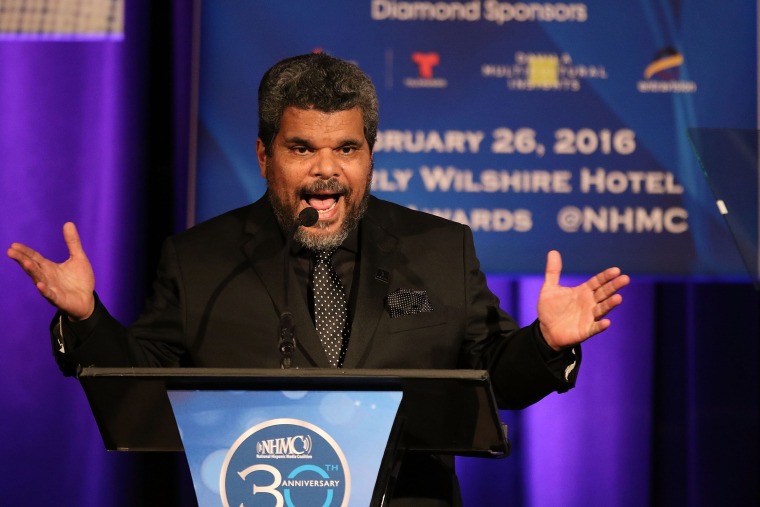 Guzmán is known for his roles in Boogie Nights, Anger Management and the recent TV series Narcos. Actor and activist Wilmer Valderrama presented him an award for Outstanding Performance in Film and Television.
"I don't need Hollywood to let me in the door," said Guzmán. "I know how to walk in the door. We know how to walk in the door... It is important for us as a community to represent ourselves."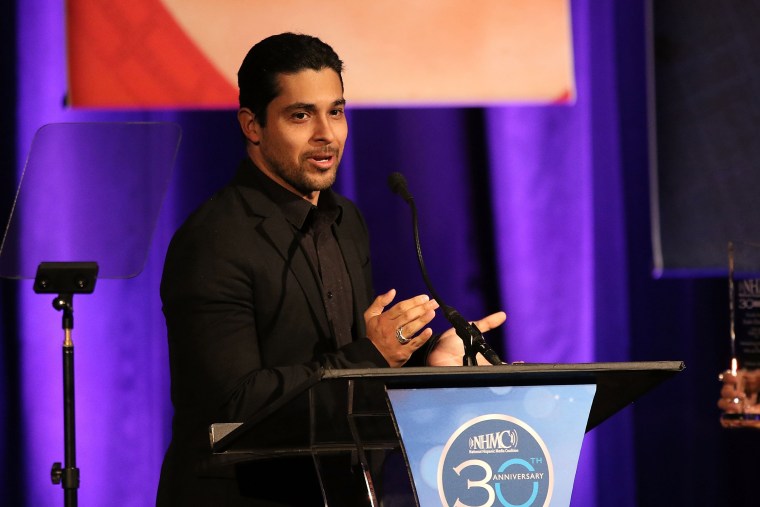 Valderrama said current writers and directors, who tend to be white in Hollywood, do not tell Latino stories, but choose to frame Hispanics with stereotypes.
"Through decades of film, Luis has given us existence," he said. "Because of him we live in all those stories. Even in the industry that doesn't give us those leading roles... It's not just that we are here to stay, it's that we have been here for decades."
RELATED: Latinos in Hollywood: Few Roles, Frequent Stereotypes, New Study Finds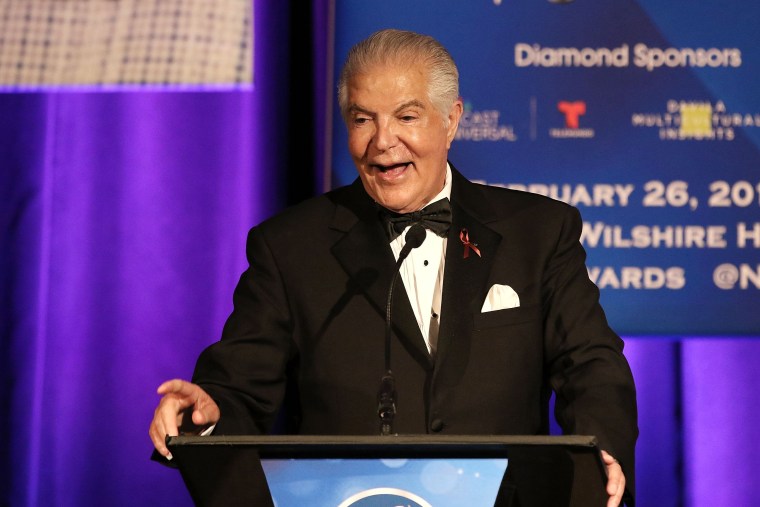 NHMC President Alex Nogales highlighted how some minority groups are even less represented at awards ceremonies than African Americans. He wore a brown ribbon to support a diversity movement he called #HollywoodBrownout.
"While black Americans received 10 percent of Oscar nominations since 2000, Latinos received 3 percent," Nogales said. "The issue of diversity in entertainment can no longer be a black–white dialogue, it has to include Latinos, Asian-Americans, Native Americans and women. Every community has its creatives and we gather at the Impact Awards to honor ours and inspire more."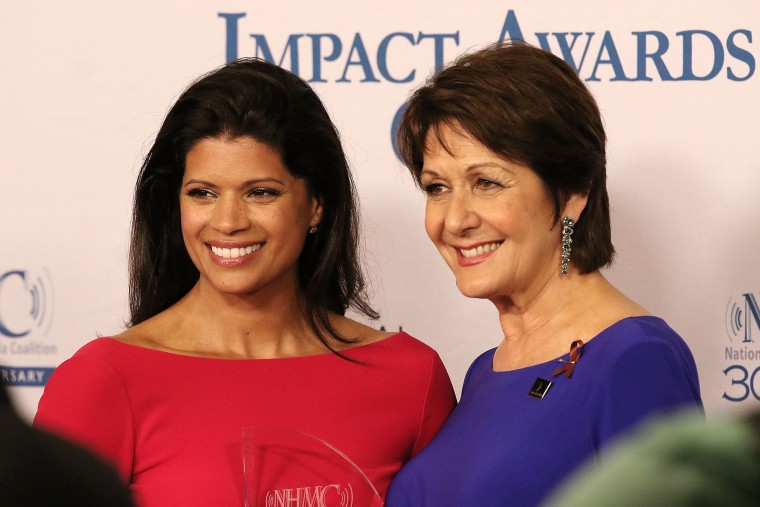 Jane the Virgin's Andrea Navedo accepted the Outstanding Performance in a Television Series award for her role as Xiomara Villanueva. In her acceptance speech, she detailed a story about auditioning for a role to play a protagonist's love interest, but instead received a callback to play a drug dealer's girlfriend. The award, she said, empowers her to break barriers and smash stereotypes by playing positive role models.
"It is a privilege to go to work every day on a show that represents my Latino culture in a positive light; and it is such a joy knowing that Jane The Virgin inspires so many in our community," she said, beaming at the audience. "I act for the love of it and I know that every time I show up to an audition, job or awards function that I am representing my culture and essentially letting the world know that we matter. And showing up is an important part of the battle."