The U.S. has reached an education milestone, in large part due to recent achievements among Latino and African American students, according to a GradNation report released Monday.
For the first time, the nation has an over 80 percent high school graduation rate, with four out of five of the nation's students graduating. Moreover, the number of students in schools known as "dropout factories" has decreased by 47 percent in the last 10 years.
The increase in the national graduation rate is due in large part to dramatic gains among Latino as well as African American students. From 2006 to 2012, there was a 15-percentage point increase in Hispanic graduation rates and a 9-percentage point increase among black students.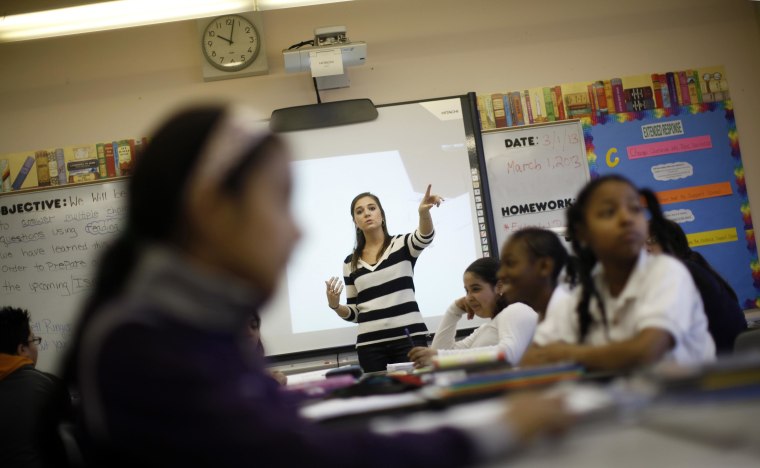 While this is good progress, reaching the national goal of a 90 percent high school graduation rate requires more gains among Latino and African American students, according to the report. Currently Hispanics have a 76 percent graduation rate and blacks are at 68 percent, compared to 85 percent for non-Hispanic whites.
Texas was among the states with high graduation rates of over 88 percent, while Georgia and New Mexico were among the bottom with rates of less than 70 percent.
The report cites California, with the highest number of students in the country, as a state that needs to improve its graduation rate (79 percent) to boost national numbers. The state has the largest number of Latino students - 3.2 million - which is 52 percent of its student body.
The report's authors recommended strengthening the focus on underserved students, encouraging innovation in local districts and schools, pushing for more parent engagement and aligning more services and resources between different agencies.
"Removing communication barriers among education, social, health, and safety services will ensure children are not falling through the cracks," the report recommended. "States should make every effort to bring these services together and create a seamlessly aligned system."
--Sandra Lilley