On a quiet palm tree-lined street in a residential area of Havana, there is a beige house that looks like any other — only this house is a military cyber security center.
Earlier this week, Cuban officials took NBC News there to meet exclusively with the center's commander, Lt. Col. Yohanka Rodriguez. The rare access came only days before President Trump will announce measures to make it much tougher for Americans to travel or do business in Cuba, fulfilling a key campaign promise to roll back Obama administration policy towards Cuba.
Related: Trump Seeks Changes to Obama Cuba Policy
Trump will officially announce the change in Miami Friday surrounded by Cuban-American supporters at a theater named for a leader of the failed Bay of Pigs invasion. Trump's directive will tighten travel restrictions and ban U.S. transactions with Cuba's military, which owns much of the nation's tourism infrastructure. There will be exemptions — among them lodging options such as Airbnb, according to senior White House officials. Flights and cruise ships from the U.S. will not be restricted.
Related: Cuban-Americans Eager to Know Trump's Changes to U.S.-Cuba Policy
The prospect of tightened sanctions has many Cubans on edge, concerned about the impact on the economy and overall relations between the countries.
For Lt. Col. Rodriguez, it could mean curtailing what the Cubans tout as successful sharing of intelligence, made possible as a result of the diplomatic relations established by President Obama. "The progress that we've made could be set back," Rodriguez said.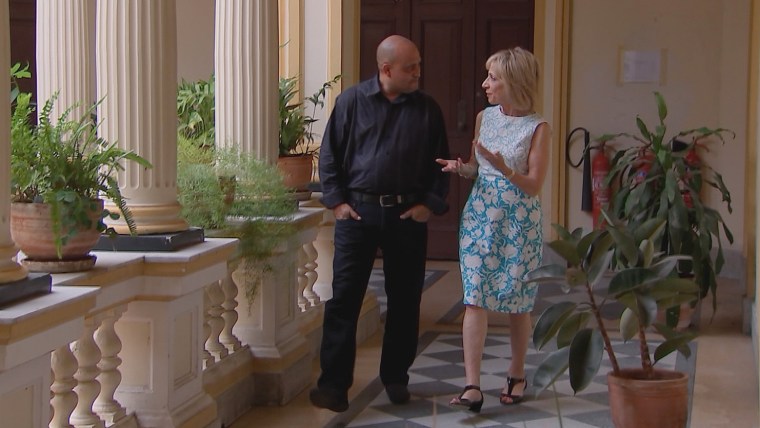 As part of the rapprochement, the two nations agreed to share information on a range of law enforcement and security matters, including drug trafficking and cybercrime.
The DEA confirmed that it has been exchanging information with Cuban officials about drug trafficking.
Lt. Col. Rodriguez said that in the past 18 months, Cuba has handed over intelligence on at least 17 cybercrime cases tied to the U.S. — evidence like internet addresses used in a suspected identity theft scheme, "addresses that we traced to the United States, for both the suspected attackers and potential victims."
Related: Trump Considers Reversing Obama Policies On Cuba
Cuban officials say they also have notified a special cyber security team at the Department of Homeland Security about hacking attacks aimed at Cuban networks and apparently originating from IP addresses in the United States. Miguel Gutierrez, director general of Cuba's Office of Internet Security, showed NBC News an automated DHS reply his office received on January 13, 2017, after reporting one such incident, and said his office reported another incident as recently as May 22. He said he does not know what U.S. authorities have done to follow up on those reports.
DHS did not respond to a request for comment.
Click Here to See the Reply from the Department of Homeland Security
The rollback could hit American travelers hard. Last year, nearly 300,000 came here — a 74 percent jump over the year before. The White House complains that American visitors are pumping dollars into properties owned by the government, which the Trump administration accuses of human rights violations. The Cuban military owns Cuba's airports and cruise ship terminals and 40 percent of its hotels.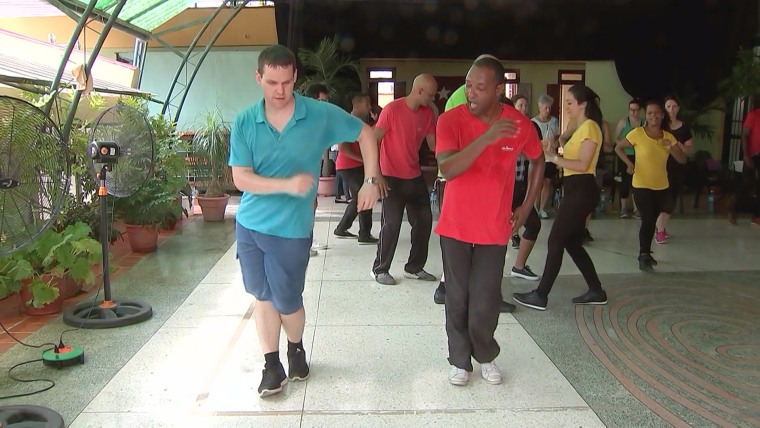 Trump's directive cites human rights as a reason for the rollback, which it calls a set of "initial actions" by his administration. "The Cuban people have long suffered under a Communist regime that suppresses their legitimate aspirations for freedom and prosperity and fails to respect the essential human dignity of all Cubans," says the directive.
"We think we have achieved very little in terms of changing the behavior of the regime of Cuba and its treatment of people and it has little incentive to change," Secretary of State Rex Tillerson told the Senate Foreign Relations Committee Tuesday.
Many Cubans worry that the crackdown will also hurt small business owners, including many women, the very people President Trump has said he wants to help.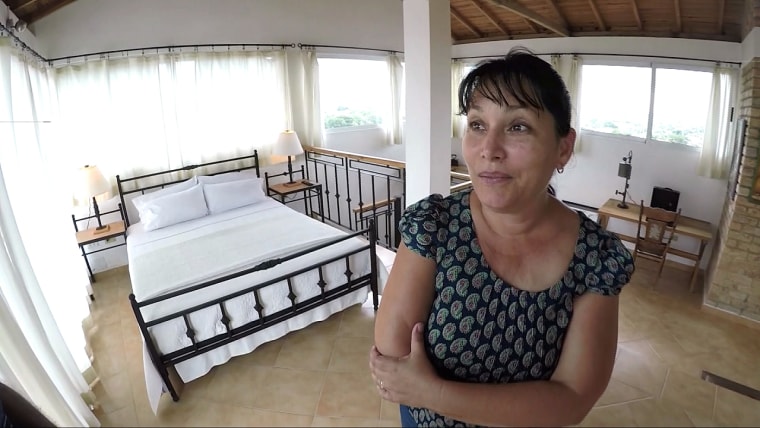 Julia de la Rosa owns a bed and breakfast, where she says Americans now make up two-thirds of her customers. "I am afraid, I don't want to think about it," she said about the rollback. "Everything could change dramatically."
The surge in business in the past few years has enabled her to expand from two rooms to 10 and employ 17 people. "I share my benefits with them, with their families," said de la Rosa.
The changes could also affect her husband's effort to establish a small taxi company using classic American cars left over from the pre-Castro era, including a 1958 Cadillac he is in the process of restoring.
Other small business owners expressed similar concerns. Dayana Fajardo co-owns a dance school that caters to foreigners and has pinned her hopes on teaching salsa to a steady stream of Americans. "The American market is key."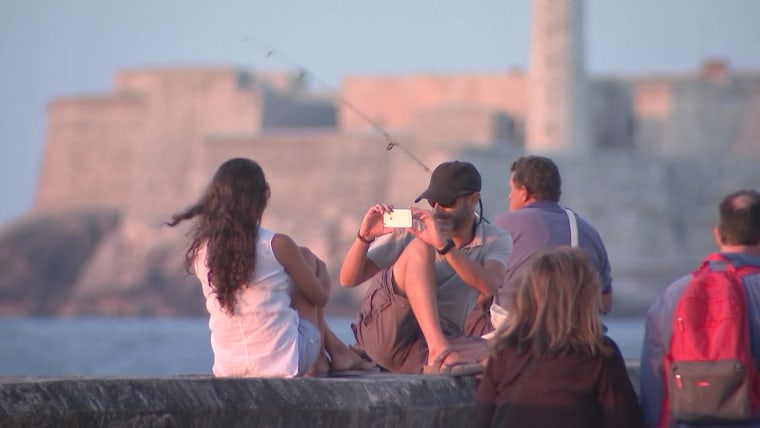 But if the music stops tomorrow, Vladimir Putin is ready to step in. Russia recently forgave billions in Cuban government debt, is selling Cuba Russian oil, and won the bid to build Cuba's new railroad. There's even talk of reopening a Russian military base on the island after a 15-year absence — meaning the improved relations with the U.S. could face not just a rollback, but a flashback to the Cold War.