As a child migrant worker in the 1940s and 50s, Francisco Jiménez would spend 12 hours a day, seven days a week in the California fields, missing the first two months of school every year to help his parents during the harvest season. Decades later, this renowned scholar and professor would be chronicling his inspiring journey, highlighting that despite difficulties, education is a path forward.
Jiménez has shared his family's life and struggles in four award-winning memoirs aimed at young readers. In the last of the books, "Taking Hold: From Migrant Childhood to Columbia University," published this year, Jiménez describes life as a graduate student at the Ivy League school and how he initially felt out of place as his classmates discussed their "academic achievements and interests, foreign travels and alma maters: Harvard, Yale, Princeton."
Despite feeling like he didn't belong, Jiménez stresses in his books and to his students that academics changed his life. "Education helps to level the playing field. In other words, education prepares us for a more fruitful and fulfilling life and a more active and productive involvement in our increasingly diverse society."
From late summer through September, a young Jiménez and his family worked in the strawberry fields in Santa Maria, Calif. They'd then travel 250 miles to San Joaquin Valley to pick grapes through the end of October. A month later, they'd be at a migrant camp in Corcoran picking cotton by hand until late December while living in temporary housing like tents. Jiménez and his family crossed the border into the United States from Tlaquepaque, Mexico when he was four in 1947, an experience he chronicles in his widely read book "The Circuit: Stories from the Life of a Migrant Child." He came with his parents and older brother Roberto.
"We crossed without documentation … we came here for the same reason that many immigrant families come to the U.S.: looking for a better life for their children and their children's children," said Jiménez, 72, who now serves as director of the Ethnic Studies Program at Santa Clara University and teaches in the university's Department of Modern Languages and Literatures.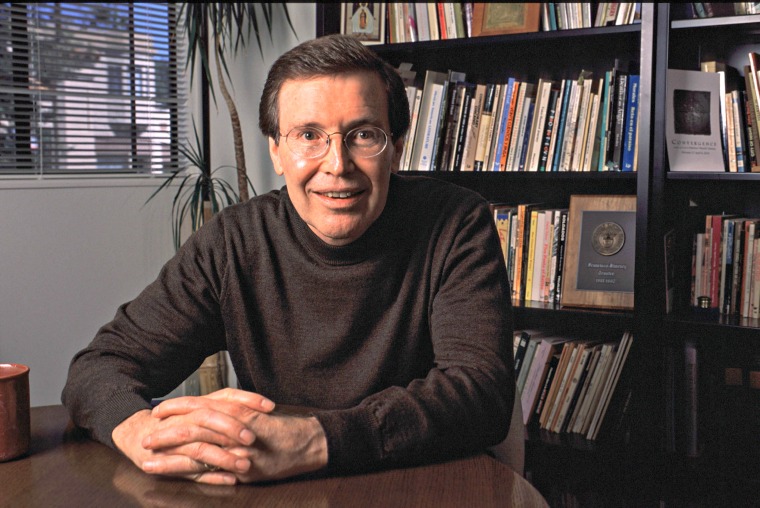 In an interview with NBC Latino, Jimenez said that when he was in sixth grade, he met a Portugese-American teacher, Mr. Lema, who helped him learn English during his lunch hour. Though Jiménez would not stay in the school long, he said the kind teacher "planted the seed" for him to want to become a teacher.
Jiménez became a U.S. citizen when he was in his 20s. But his life took many turns before that. When he was young he and his family were caught by "La Migra" and deported, which he writes about in his award-winning sequel to "The Circuit" called "Breaking Through." The family endured many hardships and much struggle but were able to re-enter legally thanks to a sharecropper who became their sponsor.
In his third book "Reaching Out," Jiménez writes about his hard decision to leave the family to attend Santa Clara University. While he was there, his father abandoned the family and returned to Mexico. Despite the poverty and the difficulty of these family experiences , Jiménez did not abandon his schooling.
In his latest book, Jiménez says that praying and staying in touch with his family and future wife, Laura, helped him cope with his graduate studies at Columbia.
Jiménez was motivated to write memoirs because he wanted to "document the experience of many, many immigrants who come to this country and have contributed tremendously to the cultural diversity and economic vitality of the United States."
Today, an estimated 11.7 million Mexicans live in the U.S., down from 12.8 million in 2007, according to a Pew Research Center report. Hispanics made up a significant portion of the workforce in 2014, federal statistics show. They accounted for 48.3 percent of the 25.7 million foreign-born people in the U.S. labor force last year, according to the U.S. Bureau of Labor Statistics. The agency includes undocumented immigrants in their foreign born reporting.
Across the nation, Hispanics are making progress when it comes to educational attainment. The number of Latinos enrolled in two and four-year colleges more than tripled between 1993 and 2012. But Hispanics still lag in obtaining a bachelor's degree compared with other groups. Jiménez has used his personal and academic experiences to urge young Latinos to transform their lives through education, the way he was able to do.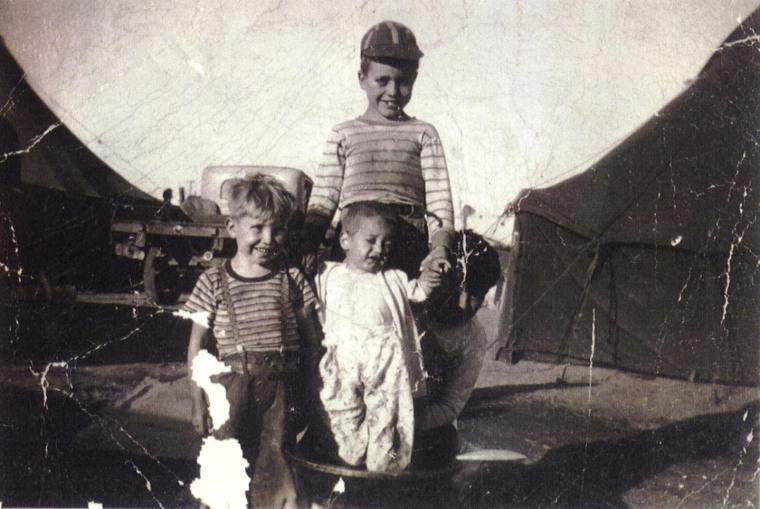 He emphasizes to his students at Santa Clara University - including those who are undocumented - that they will contribute even more to society by getting a good education. In 2002,Jiménez was named U.S. Professor of the Year by the Council for Advancement and Support of Education (CASE) and the Carnegie Foundation for the Advancement of Teaching.
Two of Jiménez's three sons have followed in his footsteps and are college professors. The youngest, Tomás, 39, teaches sociology at Stanford. His writing and research focuses on assimilation, immigration, social mobility, and ethnic and racial identity. His award-winning book, "Replenished Ethnicity: Mexican Americans, Immigration, and Identity," is focused on how contemporary Mexican immigrants impact established Mexican Americans. "Academics always study immigrants looking at how they change to adapt to a place. I wanted to take that idea and instead look at how an established population adapts to those changes," Tomás Jiménez said.
Growing up, education "was always heavily emphasized in our family, both implicitly and explicitly. … It was about the process, about doing your absolute best, not just about the grades you'd earn," Tomás Jiménez said. There were lessons that he and his brothers learned beyond what was taught in their classrooms. One summer, the elder Jimenez took two of his sons to Sequoia National Park. On their way home, they stopped at a vineyard outside Fresno and took a look at the workers drying grapes.
"My dad said, 'this is where you come from.' He emphasized that you treat everyone with respect, including people without high status jobs," Tomás Jiménez added. "We grew up with a justice consciousness. …We were taught to recognize the common threads of Italian and Mexican experiences," said Tomás, adding that his mother is of Italian descent. "These experiences were woven together in the conversations we had in our house about immigration, about being poor, about speaking another language."
Francisco Jiménez has had quite a journey from picking vegetables and fruits in California fields to the hallowed halls of academia. But through his memoirs he exhorts young Latinos to aim high and use education as a way to transform one's life.