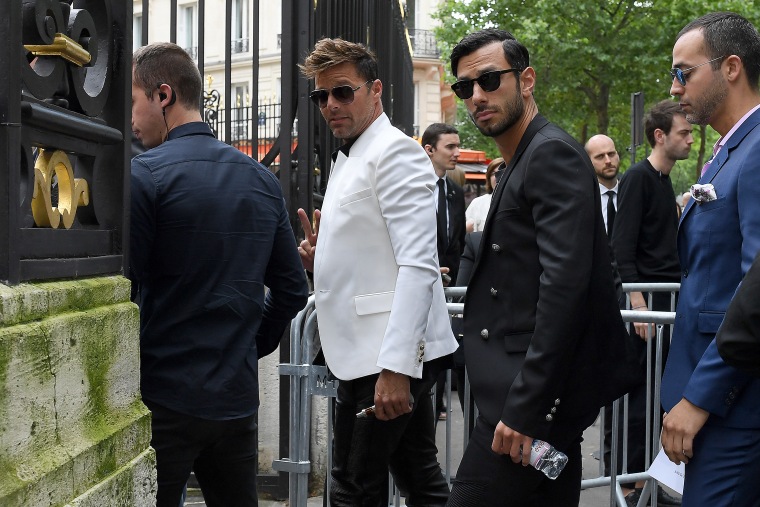 International superstar Ricky Martin announced his engagement to Kurdish, Swedish painter, Jwan Yosef in an interview on The Ellen DeGeneres Show on Wednesday.
"I started looking for art and I saw his art and I went crazy because I really love what he does," Martin said on the show. "Really original. And then I contacted him."
In 2014, Martin ended his three-year relationship with Carlos Gonzalez Abella because they spent little time together and began to grow apart, according to People Magazine. Last year, the Puerto Rican singer was ready to find love again.
"To be honest, I love being in a relationship. I really do and I love picking up my phone and waiting for that reply from that text," Martin said. "It's great ... I love being in love."
RELATED: Ricky Martin Unveils Cover Art, Release Date of Children's Book
In April 2016, during the Foundation for AIDS Research Gala in Sao Paulo, Brazil, Yosef announced his relationship with the superstar. During the interview, Martin also spoke about how nervous he was when he proposed to the painter.
"I got on my knees and I took out the little metal box" the singer said. "I just had it in a little velvet pouch, and instead of saying, 'Will you marry me?' I said, 'I got you something!'"
Martin, a father of 8-year-old twin sons, Valentino and Matteo, also announced he will join the growing list of artists such as Jennifer Lopez and Pitbull that have headlined the Park Theater at Monte Carlo in a Las Vegas Residency. Such "residencies," a series of concerts in one location, have been a staple of the Las Vegas Strip for decades.
Martin will also conclude his One World Tour in mid-December at the Centro de Congresos Querétaro in Querétaro City, México.