What could be better than a day to celebrate empanadas? Wednesday, April 8th is National Empanada Day, and whether you call them empanadas, empanadillas, pastelitos or pastelillos- the names vary a bit in different Caribbean and Latin American countries - these pastries have crossed cultural boundaries and are increasingly popular in the U.S.
Why are empanadas so popular?
"They are very easy to eat with your hands, and you can fill them up with pretty much anything," says Julian Medina, the chef of acclaimed New York City restaurants such as Toloache, Yerba Buena, Tacuba and Coppelia.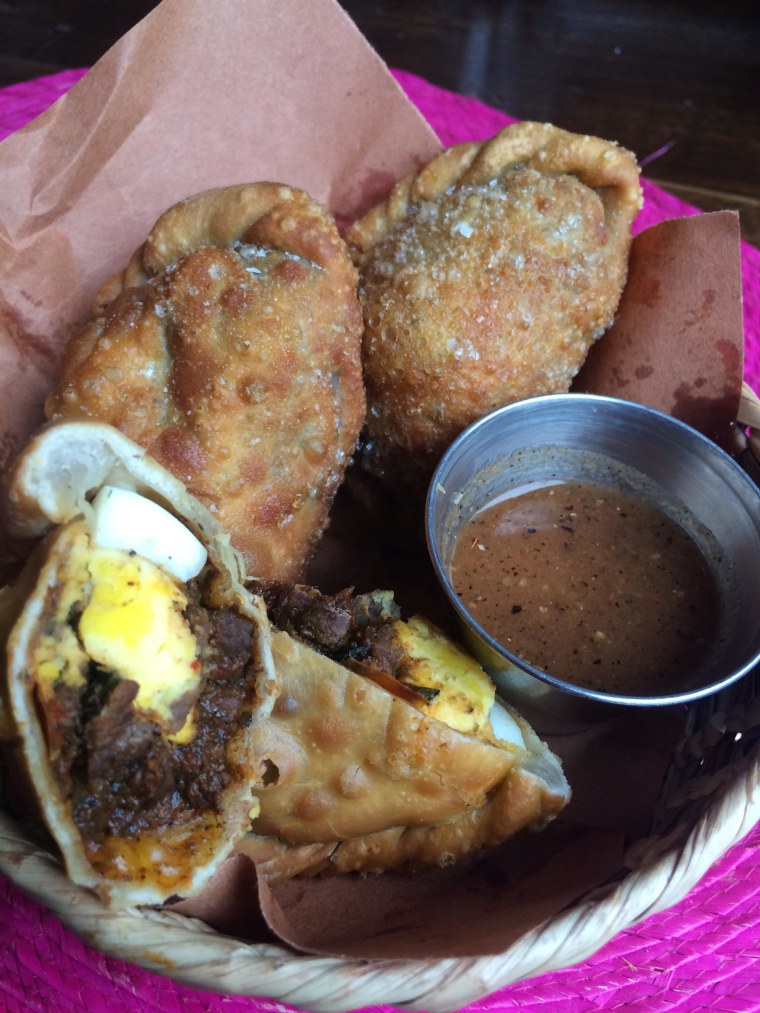 Empanadas are made out of dough and can be filled with all kinds of savory and sweet ingredients. In South America they tend to be baked, and in the Caribbean they are more likely to be fried.
Medina, who "challenged" chef Jose Garcés in "Iron Chef," said different countries have their own fillings, and that is the reason the empanada is so versatile. At his restaurants, he has a variety of flavors, such as cheese and mushroom, chopped steak picadillo, shrimp and chicken tinga.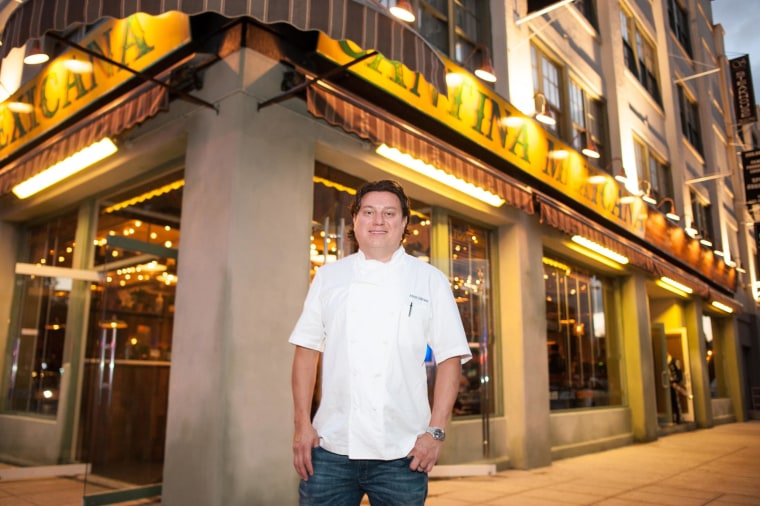 For those with a sweet tooth, empanadas can also be stuffed with guava paste.
This comfort food is so popular that a New Jersey man has made a living out of selling them.
Carlos Serrano, or Empanada Guy, was raised in Newark, NJ. He began his empanada business in the garage of his house and now he manages five food trucks and a restaurant. The menus all revolve around the delicious pastry.
He never imagined that his love for making empanadas would lead him to make a brand for himself and start his food truck chain. In 2013, he won Lifetime's "Supermarket Superstar," and was invited to participate in the Food Network's "Beat Bobby Flay."
Serrano credits a lot of his immediate client growth to his social media presence. "I started off on MySpace, do you remember what that is?" he said jokingly.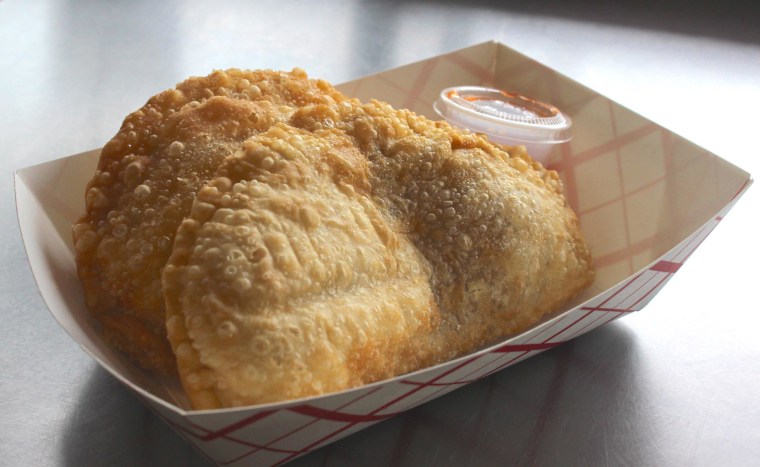 Serrano said he was even recognized once in the Los Angeles airport even though he has never sold an empanada in LA. His Facebook page is up to about 8,000 likes and he is constantly engaging with his customers on the social media site.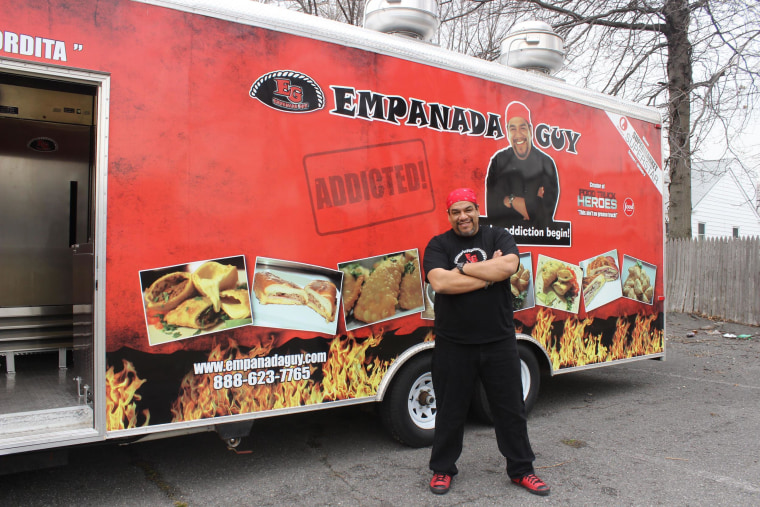 But what makes the Puerto Rican chef popular is his product - the empanadas. Serrano says he has two different types of customers that come to his trucks: the regular ones and the "addicted" ones.
"We have to put a restraining order on them (addicted clients) because they are here all the time," the chef tells NBCNews. "They are the people that understand the flavor and they get hooked on the spices. They are our loyal fans."
Serrano hopes his franchise grows and reaches up to 50 food trucks. He wants to take his product and introduce it to people who have yet to take a bite of a delicious, mouth-watering empanada.
Follow NBC News Latino on Facebook, Twitter and through our newsletter