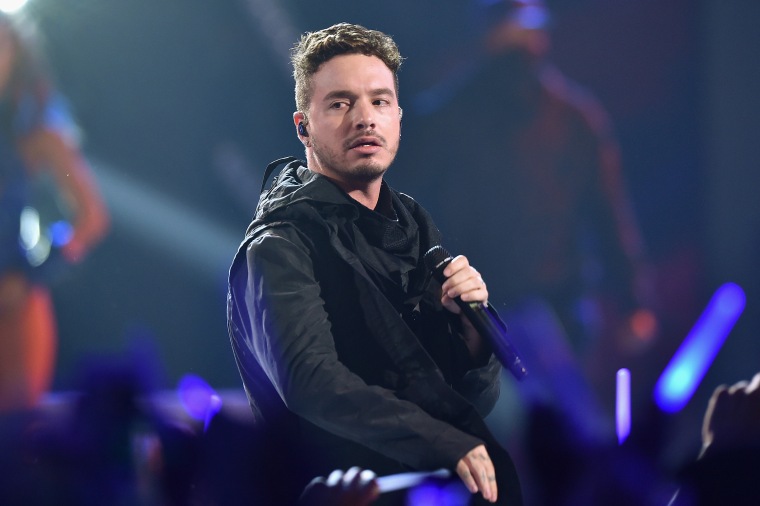 Colombian singer, J Balvin, can add Guinness World Record holder to his long list of accomplishments.
J Balvin has earned a Guinness World Record for the "Longest stay at number one on the US Hot Latin Songs chart by a single artist," for his song "Ginza."
The catchy reggaeton song was on the US Hot Latin Songs chart for 22 weeks. The single, was released in 2015 as part of J Balvin's album "Energía." It reached the top of the charts on October 11, 2015 and stayed at number one until March 12, 2016.
RELATED: Reggaeton Sensation J Balvin to Receive Prestigious Vision Award
"I have imagined many things for my life, but never would I have thought to have a Guinness World Records title for my music career. I am very excited, very grateful and I hope this is the first of many," he said to Guinness World Records.
J Balvin was also selected as an ambassador for 2017's New York Men's Fashion Week, making him the first Latin music artist to hold this title. He made many appearances around New York City and attended shows by designers such as Carlos Campos and Steve Aoki.
Just last year, Marc Anthony also became a Guinness World Records holder for the, "Most year-end best-selling album in the tropical albums' chart by a solo artist." He achieved this feat by having three albums top the chart. He shares the record with Romeo Santos and Eddie Santiago, who also have three year-end best-selling albums as solo artists. Aventura holds the record for the "Most year-end best-selling albums in the tropical albums' chart by a band."