GOP potential presidential hopeful Jeb Bush told a convention of Hispanic evangelicals that undocumented immigrants should be able to get legal status.
"This country does spectacularly well when everyone can pursue their God-given abilities," Bush said during the keynote speech he delivered at the National Christian Hispanic Leadership Conference Wednesday in Houston. The group is a backer of immigration reform with a path to citizenship and has supported President Barack Obama's executive action that would temporarily shield millions from deportation and allow them to work.
Bush said the U.S. has the chance to be an emerging country again but to do so must fix the immigration system, which he said means controlling the border, making legal immigration easier, "but it also means dealing with the 11 million undocumented workers who are here in this country, 11 million people that should come out of the shadows and receive earned legal status, where they pay a fine, where they work ... provide for their families, not receive government assistance and over a period of time be able to receive earned legal status."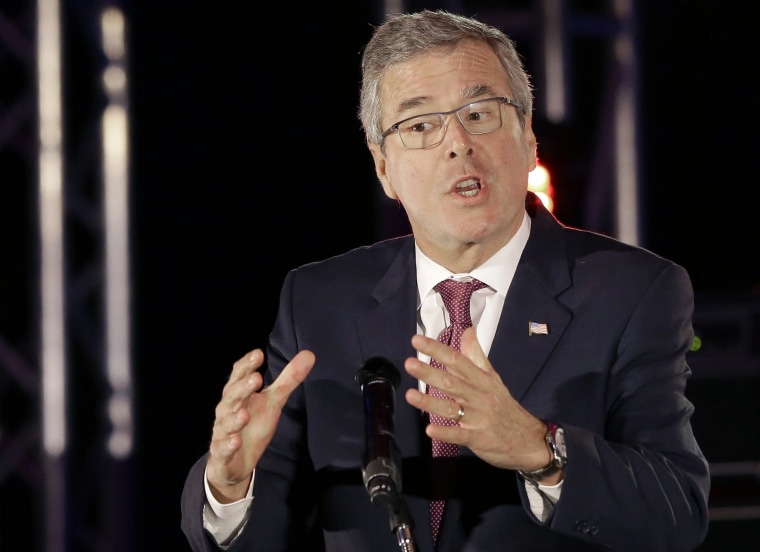 A day earlier he had listed immigration reform solutions but not mentioned those here without legal status. Bush may have been tailoring his message to his audience. Illegal immigration is less of an issue for people born in Puerto Rico, a U.S. territory, who are American citizens by birth.
Related: Jeb Bush Visiting Puerto Rico, Latino Evangelicals This Week
Meanwhile, in Washington, D.C., Sen. Ted Cruz, R-Texas, criticized President Barack Obama for only focusing on a pathway to citizenship for the 11 million people here illegally when it came to immigration reform.
Participating in a forum held by the U.S. Hispanic Chamber of Commerce at the National Press Club, Cruz said that focusing on path to citizenship for the immigrants is the equivalent of "putting a poison pill in the legislation."
Obama and Senate Democrats are using immigration as a political cudgel to scare the Hispanic community and have it vote monolithically Democrat "as unfortunately they'e succeeded in scaring the African American community to do that."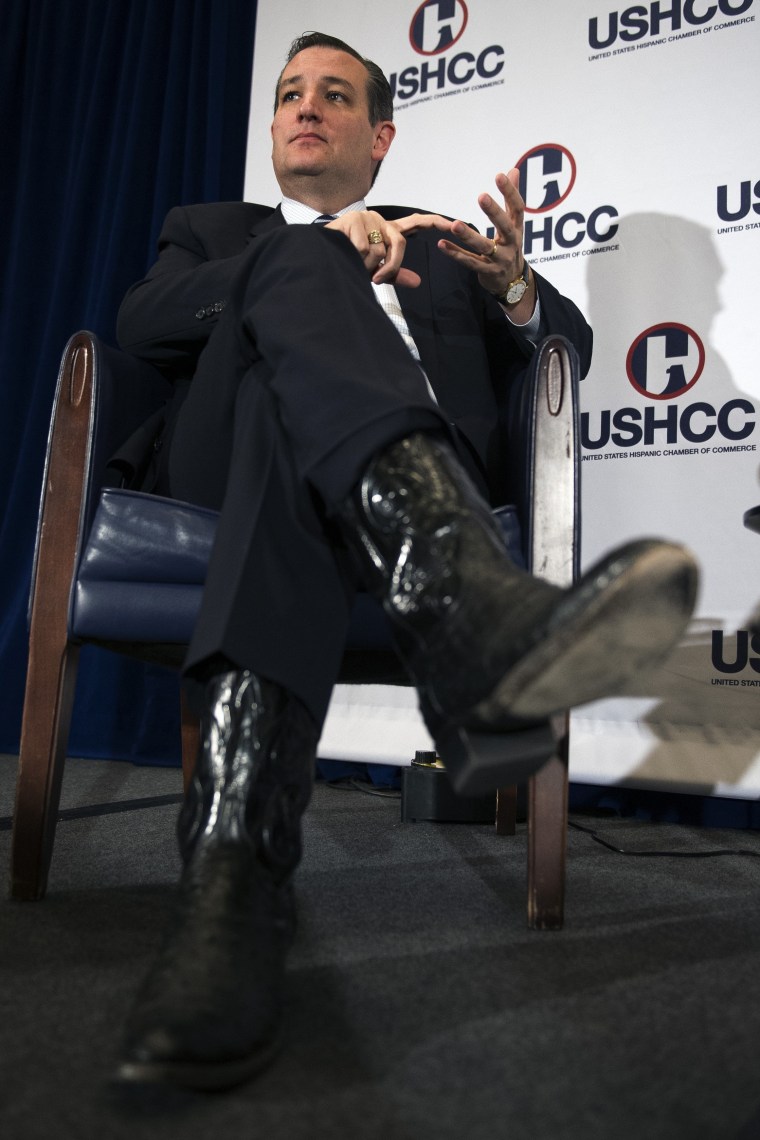 Cruz said he wants to pass immigration reform and the way to do so is to focus on areas of common agreement. A bill that secured the borders and improved and streamlined legal immigration, would make it through Congress, he said.
"When it comes to immigration I don't think you have to solve every issue all at once," he said.
Both Bush and Cruz oppose the executive action taken by Obama.