Jennifer Lopez is teaming up with ex-husband Marc Anthony for a new Spanish-language album to be released next year.
Billboard reported exclusively that Marc Anthony will be album's executive producer. The album is via an alliance with Anthony's entertainment company, Magnus Media which is correlated with Sony Music Latin, the ones in charge of releasing the set.
Besides being Lopez's first all-Spanish album since 2007, the first single will be available to fans next month in November.
"I am so excited and really looking forward to this new musical journey and to celebrate my Latin roots with Marc Anthony and the Sony/Magnus family," Lopez said in a statement.
RELATED: 'We Can Make Change:' JLo, Lin-Manuel Miranda Sing, Raise Voices for Orlando
Back in 2007 Lopez released her Spanish-language debut Como Ama Una Mujer which was co-produced Anthony. It was No. 10 on the Billboard 200 chart, the fifth Spanish-Language album to reach top 10.
Recently Lopez teamed up with "Hamilton" creator Lin-Manuel Miranda to create "Love Make the World Go Round" to benefit the victims and families of the Orlando night club shooting, whose victims were predominantly Hispanic.
RELATED: Jennifer Lopez on New Show 'Shades of Blue,' Kids and Life After 40
"Jennifer has had enormous accomplishments in her career and has been representing our culture all over the world from day one," Anthony said in a statement. "Her artistry, professionalism and passion for music are just some of the many attributes that have earned her a unique place in the entertainment world that very few people have been able to obtain. I am looking forward to our creative collaboration and to be part of continuing her musical legacy."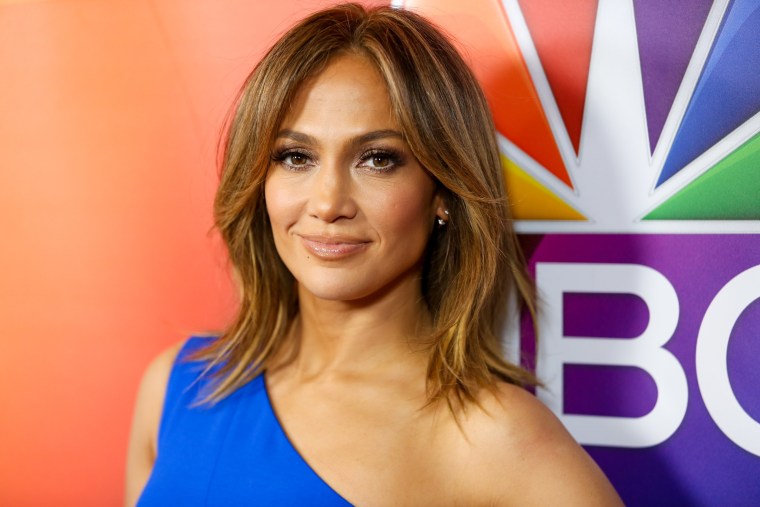 The Latina superstar is currently working on season 2 of the NBC series Shades of Blue, in which she plays a detective.