NEW YORK, NY -- When Spanish journalist Emilio Silva unearthed his grandfather's body from a ditch in northwestern Spain almost 15 years ago, he did not know that it would be the first of many searches to locate and dig up the remains of more than 1,300 people.
The publicized exhumation broke an unspoken code of silence in Spain, which for generations has failed to acknowledge that over 100,000 victims of right-wing repression during the Spanish Civil War (1936-1939) and Franco's dictatorship (1939-1975) still lie in unmarked mass graves nationwide.
Now, 79 years after the execution of his grandfather Emilio Silva Faba, Silva and the Association for the Recovery of Historical Memory in Spain (ARMH) will be awarded a $100,000 human rights prize by the Abraham Lincoln Brigade Archives (ALBA) and the Puffin Foundation in New York to support the exhumation of more mass graves.
The recovery of victim's bodies has been financed in Spain and abroad through donations, crowdfunding and volunteers. Silva said in a phone interview with NBC News that the cash prize will keep a forensic laboratory running for two more years.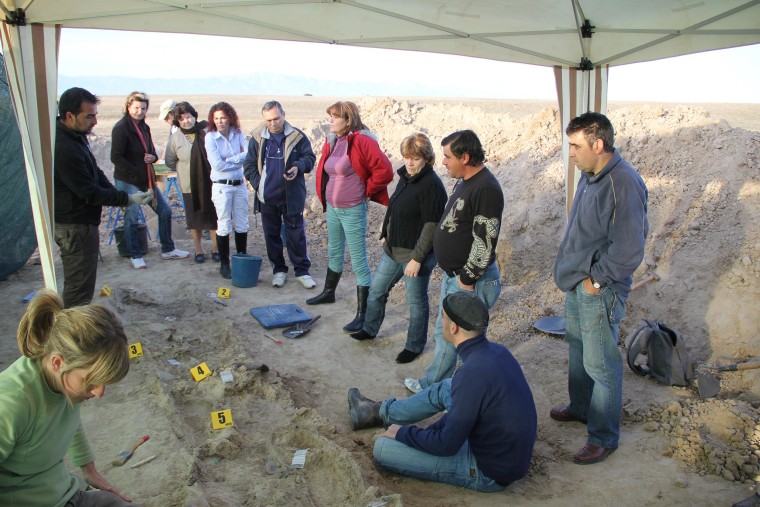 Silva's work is particularly relevant as Americans reflect on Martin Luther King, Jr.'s legacy of speaking out for people who cannot speak for themselves.
"Beyond the calling of race or nation or creed is this vocation of sonship and brotherhood," King said in his 1967 speech "A Time to Break Silence". The civil rights leader urged Americans to speak out for the "suffering and helpless and outcast" and reconnect with core values that can be found in families and villages all over the world.
In this sense, Silva and ARMH are committed to King's vocation of brotherhood and sisterhood, recruiting and organizing archaeologists, anthropologists, forensic scientists and other volunteers from different countries to recover the bodies and stories of families who have been marginalized and forgotten.
Locating and exhuming the body of a loved one is a long, difficult process. But for families like Silva's, who have lived in the shadow of missing relatives, locating the body of a loved one helps them substantiate family stories with evidence and empowers them to take control of their past.
Follow NBC News Latino on Facebook and Twitter
"My grandfather had always been a reference for me," Silva wrote in a previous article and blog post. "I had heard the stories about his integrity in defense of his [Spanish] Republican ideas and of the left and about his tragic death. This past March 7th [in 2000] I decided that my grandfather would stop being a family story. His body was in a place that I did not know. But I was determined to change the ending of his story."
Critics of the exhumations in Spain say that digging up the past stirs and polarizes people against each other. But Silva explains that recovering family history strengthens democratic values and unites different communities on common causes.
"We share from different places in the world a fight against impunity, a struggle for the truth, and even a sensibility," said Silva to NBC News. "In many cases we are united because we have no political support… [but even though] we are a fragile part of society [referring to marginalized communities everywhere], we are very empowered by causes that are so basic that they are universal."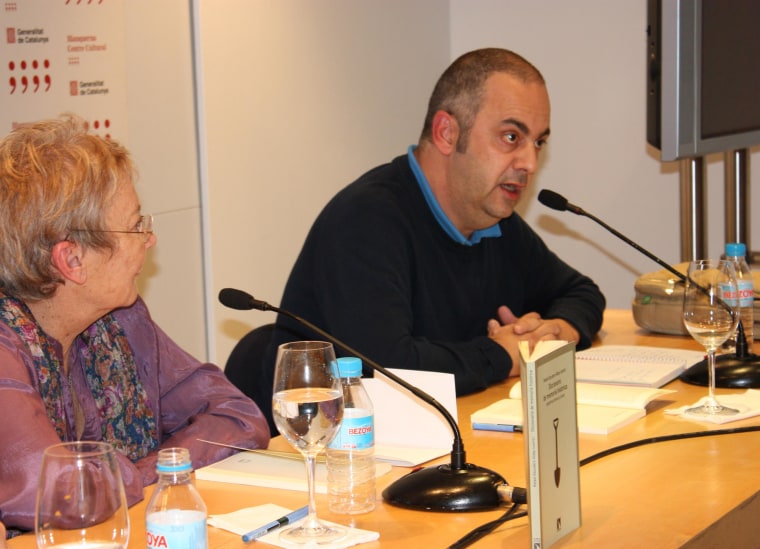 This universality has not only brought human rights groups in different countries together, but has also linked the stories of the missing in Spain with more recent tragedies like the disappearance of the 43 Ayozinapa students in Mexico.
Silva compared the opening of so many mass graves in Iguala, Mexico with the mass graves in Spain and called on both governments to defend human rights at home and abroad.
"The fact that someone disappears forcefully in a democratic state has to have political and legal consequences," said Silva.
Martin Luther King, Jr. said that in the end we will not remember the words of our enemies, but the silence of our friends. Silva hopes that this will not be the case. His aim is for the exhumations to awaken friends and family, compel them to speak out, search for missing relatives, and uncover other forgotten stories that bring people together.
One such forgotten story connects Silva's family to other immigrants in the Americas. Silva's grandfather had immigrated to Argentina in 1915 and then to New York in 1920. Like many other immigrants with entrepreneurial dreams, he wanted to open a Spanish food store so he had gone back to Spain to gather money and contacts for the new business. But life had other plans, and he met and fell in love with a woman who would become his wife.
Silva's grandfather never returned to New York, but his family's story will always be connected with the Empire State. One of his nephews by marriage, Justice Emilio Nuñez, became the first Hispanic judge in New York State history.
And in the ditch where Silva's grandfather's body was exhumed from in 2000, a comb was found with the inscription "Hercules Kamm, Hamburgo-New York, 1935."