MIAMI – Latin music superstar Juanes touches on the concepts of love, time and space and the connections to our indigenous roots in his stunning first visual album, "Mis Planes Son Amarte," (My Plans Are to Love You).
"All these songs are going through these visuals in a very organic way. And this is a way to present new music so I'm very excited," Juanes told NBC Latino before the screening Monday night at the Pérez Art Museum.
The visual album's storyline involves a man's search for love through time travel, an indigenous community in Colombia and the beaches of Veracruz, Mexico, and forges connections between science and tribal traditions as well as modern man and our ancestral traditions.
Juanes stars as the time traveler, and the video includes appearances by fellow Colombians Fonseca, Kali Uchis and J. Balvin, as well as Mexican actress Iazúa Larios and Puerto Rican supermodel Joan Smalls. The video was directed by the two-time Latin Grammy winner Kacho López Mari, who is based in San Juan, Puerto Rico.
On a sad note, one of the protagonists of the video, Renato Lopez, was killed in Mexico a few weeks after filming the video.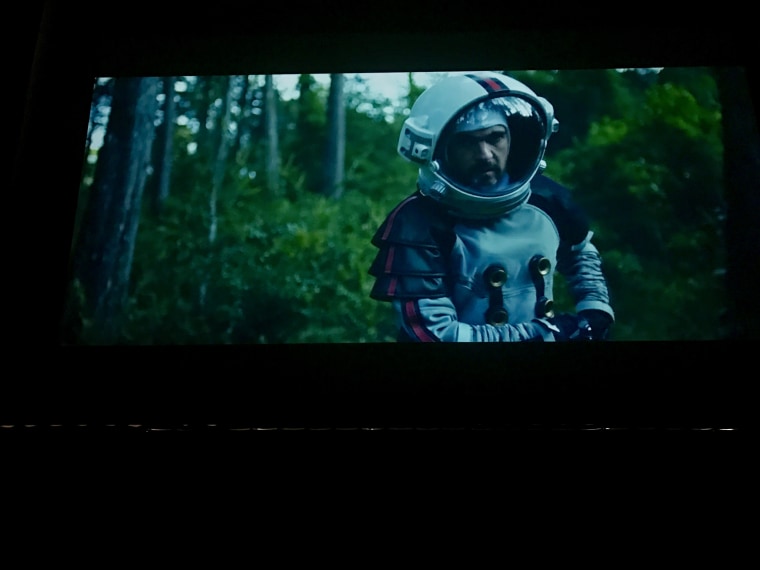 This is the first time the Grammy award winning artist records a song in English.
"After many years and many exercises I finally found a beautiful song that I fell in love with … and I felt it was a moment to do it," Juanes told NBC Latino.
The screening of the Colombian pop icon's visual album followed by the short concert was the most high-profile opening event for Hispanicize, an annual event held in Miami that brings together Latino influencers and trendsetters from an array of fields including music, film, blogging, marketing, and journalism.
"Juanes is a major get for us because it marks what I think is going to be a new tradition for us of openings with a major Latin music artist and their album," said Hispanicize Media Group CEO and founder, Manny Ruiz.
Video by NBC Latino's Marissa Armas.
Follow NBC News Latino on Facebook, Twitter and Instagram.
The screening of Juanes's visual album and his concert were held at Miami's Perez Art Museum.